Cardinals Win Boyd Sports Family Reunion At Smokies Stadium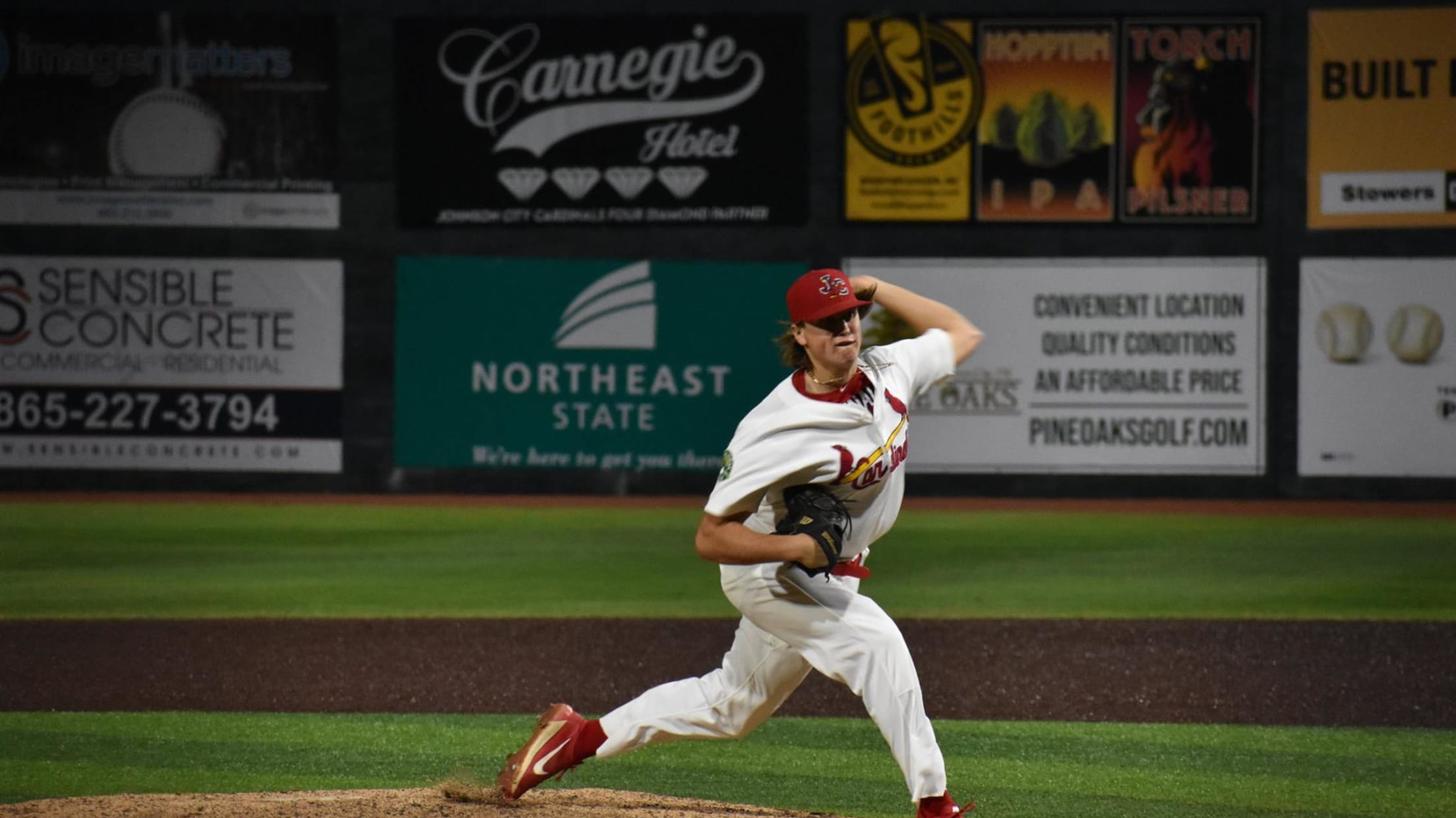 SEVIERVILLE, TN - After taking game one against the Greeneville Reds 9-7, the Cardinals looked to take a win at a neutral site. The Cardinals won the Boyd Sports Family Reunion at Smokies Stadium 18-10.The Cardinals got the scoring going in the top of the second. BrandonRiley led off with
SEVIERVILLE, TN - After taking game one against the Greeneville Reds 9-7, the Cardinals looked to take a win at a neutral site. The Cardinals won the Boyd Sports Family Reunion at Smokies Stadium 18-10.
The Cardinals got the scoring going in the top of the second. BrandonRiley led off with a single. DarielGomez reached on an error and ZachJackson hit a two-RBI double (10) to put the Cardinals in front 2-0.
KyleLeahy got the start for Johnson City, his fifth of the season. Kyle went six strong innings, surrendering nine hits, five earned runs, and notched four strikeouts. Leahy also notched his second win of the season.
Game two turned into a football game quickly. The Cardinals scored four in the fourth inning. AndrewWarner walked to start the inning. With one out, MichaelPerri singled and DonivanWilliams launched a three-run homerun to give the Cardinals a 5-1 lead. NolanGorman then hit a solo homerun that left the ballpark at 105 MPH. That made the score 6-1.
In the top of the fifth, BrandonRiley and DarielGomez started the inning with back-to-back singles. With two outs, MichaelPerri hit a three-run homerun to right field to increase the lead to 9-1. The Reds answered with four runs in the bottom of the fifth to make the score 9-5.
In the top of the sixth, BrandonRiley hit a solo homerun (2) to increase the Cardinals lead to 10-5.
Johnson City scored eight runs over the final three innings. Three runs were scored in the seventh. MichaelPerri singled with one out and advanced on a wild pitch. DonivanWilliams singled, and Perri scored from second. NolanGorman singled to put runners on the corners. CarlosSoto doubled (7) and Williams scored to make the score 12-5. Brandon Riley walked to load the bases. DarielGomez singled and Gorman scored to make the score 13-5.
The Cardinals put five runs in the top of the ninth and the game ended with a combined 28 runs scored between the Cardinals and Reds. Cardinals came out on top 18-10.
The Cardinals used three pitchers after KyleLeahy. EvanSisk, pitched one inning, giving up four hits, two earned runs, and notched one strikeout. OneiverDiaz was the second reliever used. He pitched 1.1 innings, giving up five hits, and two earned runs. JuniorGonzalez came on to record the final two outs, and he notched one strikeout.
The Cardinals are back in action tomorrow for the finale with the Reds. First pitch is slated for 5:00 p.m. back at Pioneer Park in Greeneville, TN.
You can listen all season long to Johnson City Cardinals baseball on the MiLB First Pitch App, or via TuneIn Radio on the Johnson City Cardinals Radio Network.
The full schedule for the season and information regarding tickets, and promotion days can be found at jccardinals.com or by calling the Cardinals Office at (423) 461- 4866.