Cardinals Win Game Three Against Pirates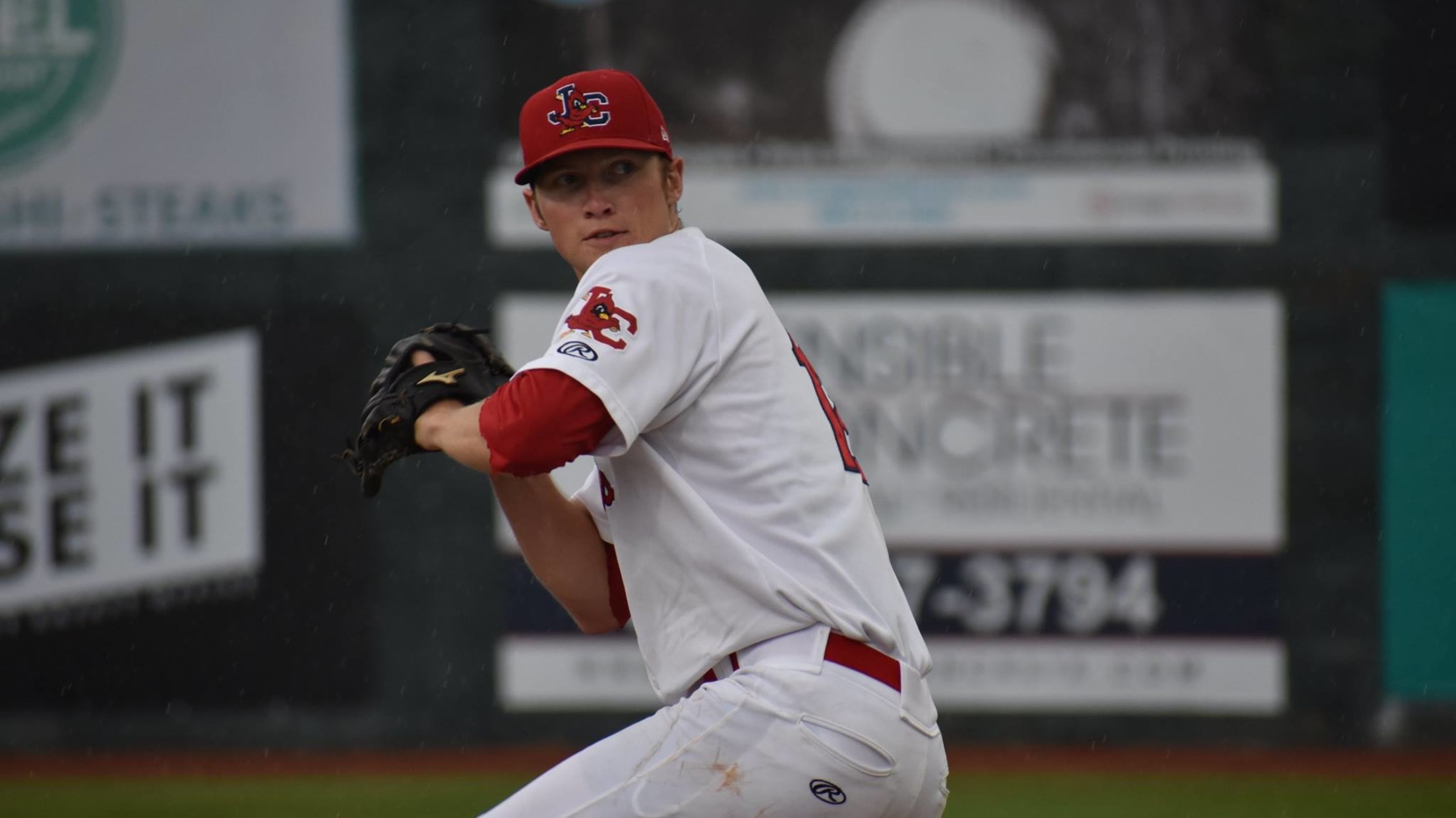 BRISTOL, VA - After being swept in the doubleheader by the Pirates in game one, the Cardinals looked to take game three and make up some ground in the Appy League West standings. The Cardinals went on to win game three, 11-5.Johnson City started the scoring in the top of
BRISTOL, VA - After being swept in the doubleheader by the Pirates in game one, the Cardinals looked to take game three and make up some ground in the Appy League West standings. The Cardinals went on to win game three, 11-5.
Johnson City started the scoring in the top of the first after JonatanMachado doubled (7) to lead off the game. NolanGorman reached on an error and Machado reached third. LeandroCedeno singled and Machado scored from third to give the Cardinals a 1-0 lead. Bristol answered with one in the bottom of the first to tie the game at one.
TommyParsons got the start for Johnson City. He went 5.1 innings, gave up six hits, 2 earned runs, three walks and one strikeout en route to his third win of the season.
The Pirates and Cardinals were shut out until the top of the fifth. Johnson City put two on the board in the top of the fifth. BrianSanchez doubled (1) to lead off the inning. With two outs, LeandroCedeno hit a two-run homerun (9) to give Johnson City a 3-1 lead. Bristol answered with one in the bottom of the fifth to cut the deficit 3-2.
The Cardinals put three in the top of the sixth. With one out DonivanWilliams singled. MichaelPerri then doubled (10) to put runners on second and third. ZachJackson hit a sac fly to score Williams to give the Cardinals a 4-2 lead. Brian Sanchez then singled and MichaelPerri scored 5-2. Then JonatanMachado was hit by a pitch. With first and second and two outs, NolanGorman reached on a fielding error and Sanchez scored to make the score 6-2.
The final three innings, the Cardinals scored five runs to win 11-5 over the Pirates
The Cardinals used two pitchers after TommyParsons. EnriquePerez, pitched two innings for the Cardinals. Enrique worked two innings, surrendered two hits, one earned run and notched two strikeouts. EvanSisk relieved Perez. Sisk pitched 1.2 perfect innings, while notching two strikeouts.
The finale between Johnson City and Bristol is set for 7:00 p.m. tomorrow.
You can listen all season long to Johnson City Cardinals baseball on the MiLB First Pitch App, or via TuneIn Radio on the Johnson City Cardinals Radio Network.
The full schedule for the season and information regarding tickets, and promotion days can be found at jccardinals.com or by calling the Cardinals Office at (423) 461- 4866.