Cards Blank Hooks in Opener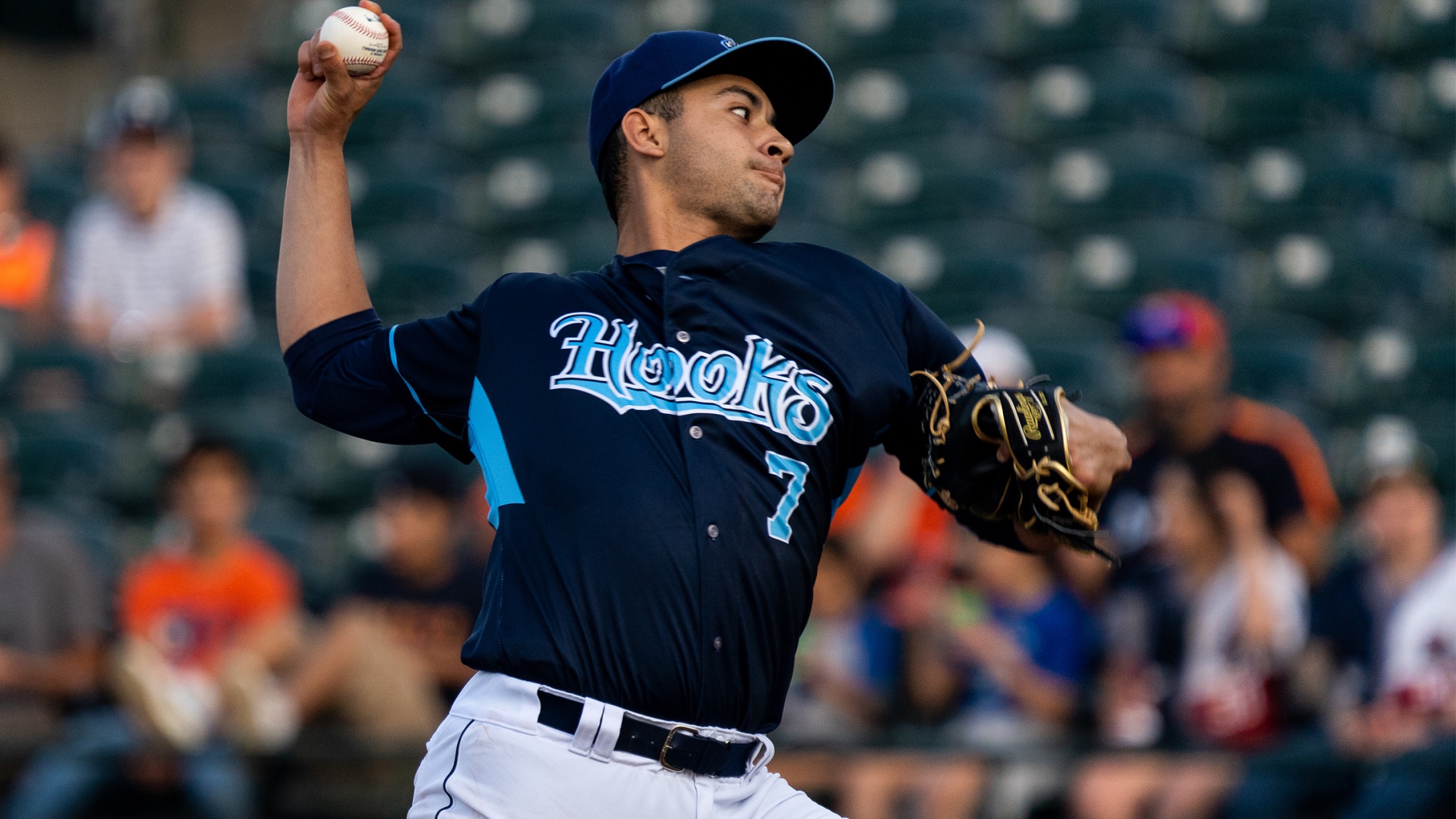 Jaime Melendez owns a 2.03 ERA in three June starts. (Marcus Sarate)
SPRINGFIELD – Backed by three home runs, the Cardinals pitching staff faced two over the minimum Tuesday night, clipping the Hooks, 3-0, before 4,118 fans in the series opener at Hammons Field. Corpus Christi has now been shutout twice this year. For the second time in four Double-A starts, Gordon
SPRINGFIELD – Backed by three home runs, the Cardinals pitching staff faced two over the minimum Tuesday night, clipping the Hooks, 3-0, before 4,118 fans in the series opener at Hammons Field.
Corpus Christi has now been shutout twice this year.
For the second time in four Double-A starts, Gordon Graceffo lasted seven innings as he struck out six against three singles. Grant Black faced three in the eighth and Freddy Pacheco worked around a two-out single in the ninth for his eighth save.
Malcom Nunez, Matt Koperniak and Moises Gomez each went deep as part of Springfield's five-hit attack.
Jaime Melendez permitted one run on two hits and three walks in 4 1/3 innings of work for the tough-luck loss. The 20-year-old Melendez owns a 2.03 ERA in three June starts.
Chandler Casey retired both batters he faced before giving way to Adrian Chaidez who pitched the last three innings.
The Hooks mustered just six baserunners and hit into three double plays while having another runner picked off. All four of their hits were singles.
Corpus Christi aims to stop a four-game slide Wednesday night with lefty Julio Robaina on the hill. Kyle Leahy is scheduled to pitch for the Cardinals. First pitch 6:35.