Casteel's Grand Slam Lifts Stripers in Norfolk
Ryan Casteel's opposite-field slam gives Gwinnett a 6-2 road victory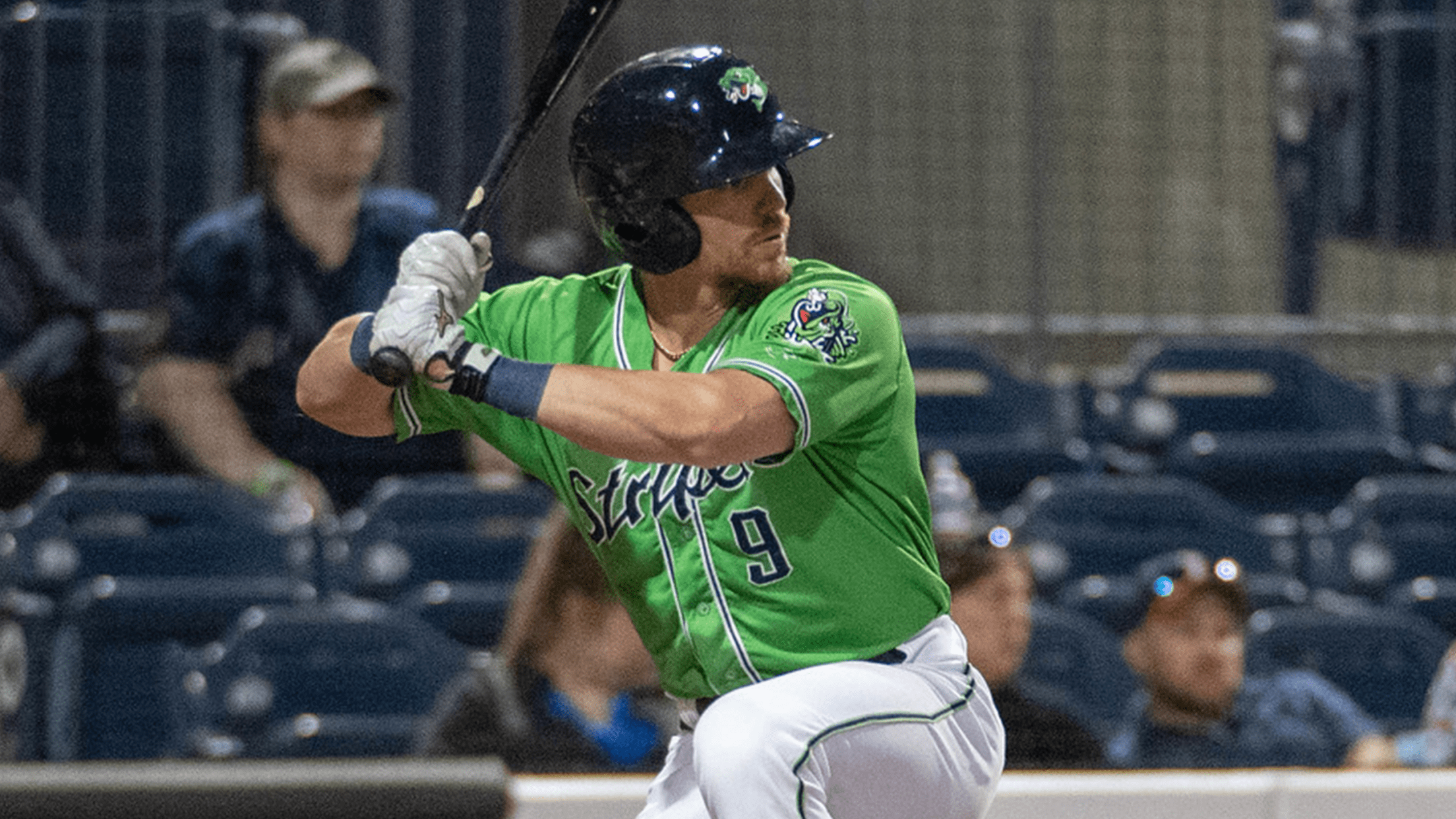 Ryan Casteel crushed a go-ahead three-run homer in the eighth inning but the Stripers fell to Memphis on Sunday afternoon (Bernie Connelly)
NORFOLK, Va. – A five-run fourth inning highlighted by a Ryan Casteel grand slam sent the Gwinnett Stripers (22-22) to a 6-2 victory over the Norfolk Tides (17-25) on Thursday night at Harbor Park. Decisive Play: After a bases-loaded walk by Phillip Ervin cut the deficit to 2-1, Casteel launched
NORFOLK, Va. – A five-run fourth inning highlighted by a Ryan Casteel grand slam sent the Gwinnett Stripers (22-22) to a 6-2 victory over the Norfolk Tides (17-25) on Thursday night at Harbor Park.
Decisive Play: After a bases-loaded walk by Phillip Ervin cut the deficit to 2-1, Casteel launched an opposite-field grand slam (3) into the right-field bullpen off left-hander Zac Lowther (L, 0-3). Ervin added a solo homer (4) in the ninth for insurance.
Key Contributors: The Stripers' bullpen combination of Chasen Bradford (W, 3-0), Trevor Kelley (H, 2), Jay Flaa (H, 2), and Jacob Webb held Norfolk scoreless on one hit over the final 7.0 innings. Casteel went 1-for-4 with four RBIs, while Ervin went 1-for-3 with two RBIs. Ryan McKenna went 1-for-4 with an RBI for the Tides.
Noteworthy: Casteel is the third Stripers player to hit a grand slam this year, joining Abraham Almonte (May 7 at Charlotte) and Alex Jackson (May 27 vs. Memphis). Gwinnett's bullpen has combined to go 12-8 with a 2.87 ERA and .210 BAA this season.
Next Game (Friday, June 25): Gwinnett at Norfolk, 7:05 p.m. at Harbor Park. RHP Bryse Wilson (4-1, 4.36 ERA) for the Stripers vs. RHP Kyle Bradish (1-1, 4.50 ERA) for the Tides. Radio Broadcast: 6:50 p.m. on MyCountry993.com.
Next Home Game (Tuesday, July 6): Gwinnett vs. Nashville, 7:05 p.m. at Coolray Field (Family Value Tuesday, $2 hot dogs and $1 desserts, presented by Coolray Heating & Cooling).