CC Ropes Missions to Slay Slide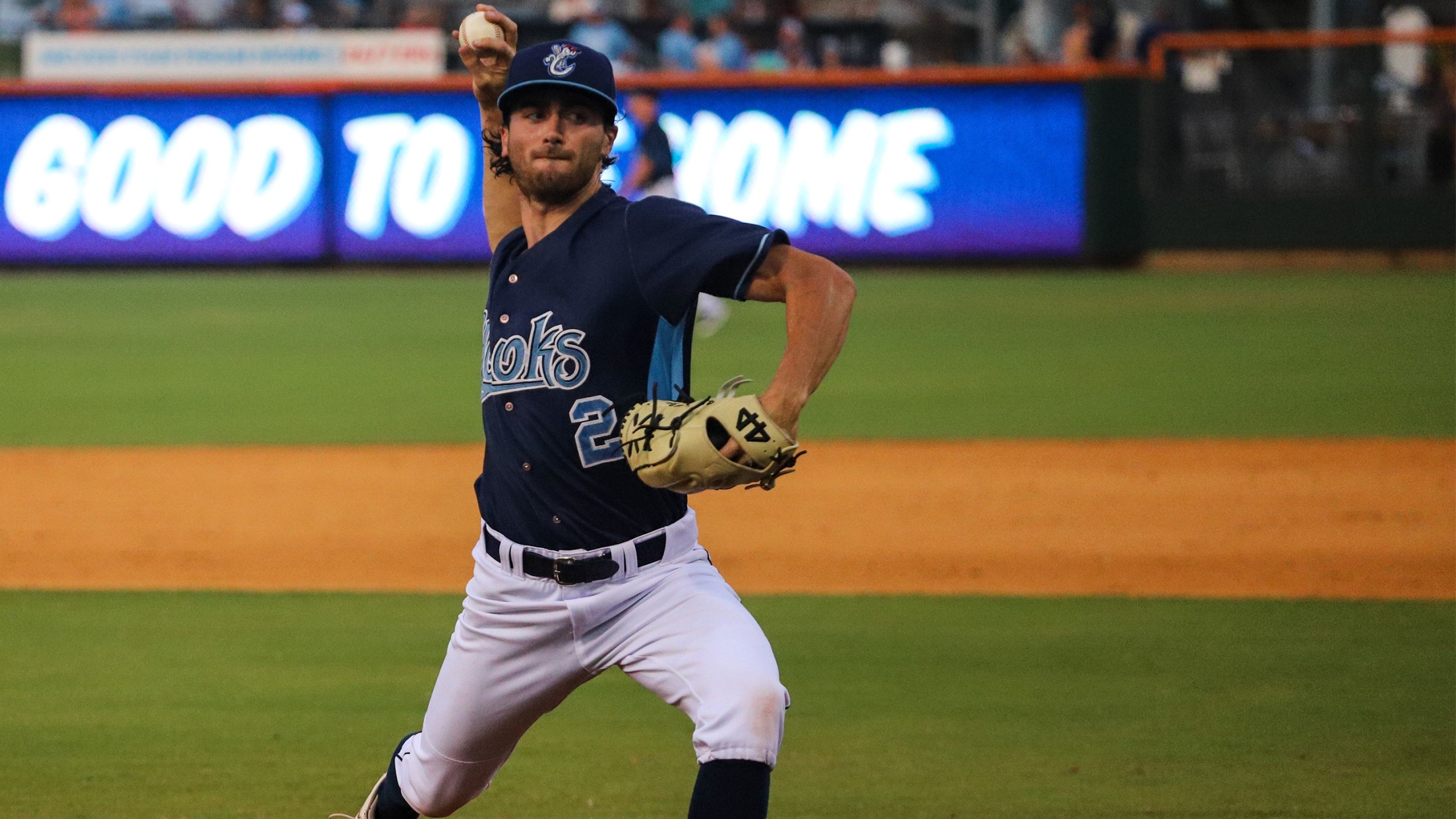 Devin Conn slammed the door Friday night with 2 1/3 shutout innings to record his second win of the season. (Daniel Reiner)
CORPUS CHRISTI – The Hooks snapped a four-game losing streak Friday night, dispatching the Missions in 7-4 fashion before a Rodeo Weekend crowd of 5,325 at Whataburger Field. Corpus Christi boasted a 7-1 lead until San Antonio rallied for three runs in the seventh. Devin Conn entered to record the
CORPUS CHRISTI – The Hooks snapped a four-game losing streak Friday night, dispatching the Missions in 7-4 fashion before a Rodeo Weekend crowd of 5,325 at Whataburger Field.
Corpus Christi boasted a 7-1 lead until San Antonio rallied for three runs in the seventh. Devin Conn entered to record the final out of the inning, stranding two on base. Conn then blanked the Missions in the eighth and ninth to pick up his second win of the year.
The Hooks provided starter Misael Tamarez with steady run support. Shay Whitcomb cracked a lead-off double in the second to hand the Home Nine their first marker.
CC then capitalized on two walks to start the third with Yainer Diaz and Luke Berryhill cashing in on an RBI single and sac fly, respectively.
Berryhill would later make it 5-1 in the fifth thanks to a two-out solo home run to left field.
The Hooks tacked on a pair in the sixth. Justin Dirden greeted Henry Henry with a lead-off double to right-center. Grae Kessinger followed with an RBI single, one of two knocks for Kessinger on the day. Henry walked two in the inning, setting up a sac fly from Enmanuel Valdez.
Hooks hurlers, who induced four double plays, received a number of defensive gems from Kessinger at second, as well as Dirden who saved a run in the fourth with a diving catch in right-center.
Corpus Christi aims to make it two in a row Saturday afternoon with Jose Bravo on the mound. San Antonio is slated to start Reggie Lawson. First pitch 3:05 PM.