CC Secures Split with Sunday Win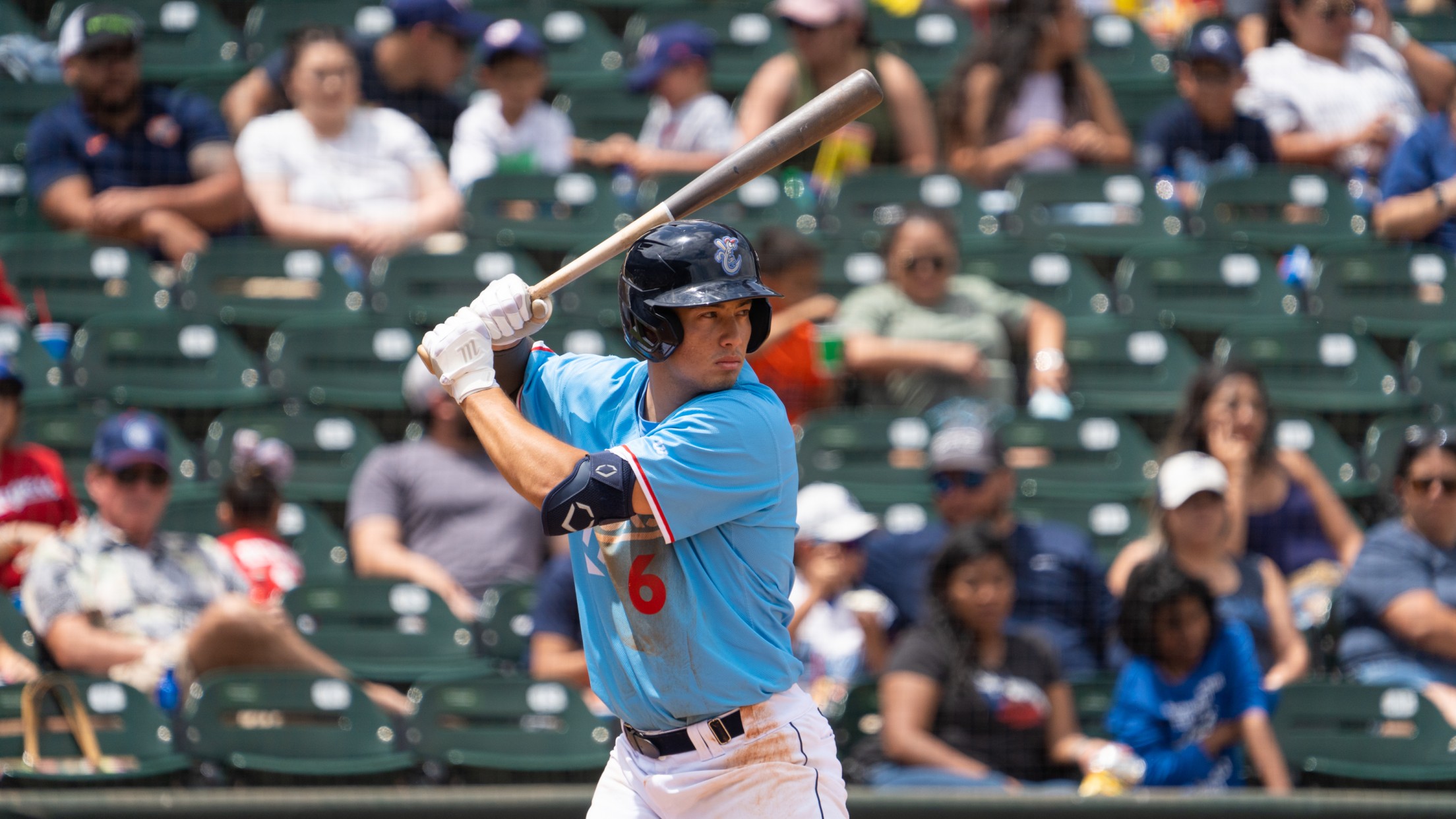 (Marcus Sarate)
CORPUS CHRSTI – Shay Whitcomb notched four RBIs and was a triple shy of the cycle Sunday afternoon as the Hooks handled the Travelers, 8-6, before 4,064 fans in the series finale at Whataburger Field. With back-to-back wins, Corpus Christi enters the off-day Monday having split the six-game series with
CORPUS CHRSTI – Shay Whitcomb notched four RBIs and was a triple shy of the cycle Sunday afternoon as the Hooks handled the Travelers, 8-6, before 4,064 fans in the series finale at Whataburger Field.
With back-to-back wins, Corpus Christi enters the off-day Monday having split the six-game series with Arkansas.
Misael Tamarez picked up his first Double-A victory by blanking the Travs over five innings. Tamarez scattered three hits and three walks while striking out three. The 22-year-old dispatched the final nine batters he faced.
Joe Perez helped the Hooks to a 2-0 lead in the fourth thanks to an RBI single to right-center. Luis Guerrero walked to start the rally and Wilyer Abreu paved the way for Perez with a base it. All the production came with two outs.
In the fifth, Whitcomb doubled the CC advantage by sending a two-run home run over the fence in left.
The Hooks made it 8-0 by sending eight men to bat in the sixth. Yainer Diaz capitalized on a couple of walks with a run-scoring single. Whitcomb added an RBI double. Two tallies came across courtesy of a throwing error and a pair of wild pitches.
Arkansas cut it to a two-run affair by scoring two runs in the seventh and four in the ninth. With a man at second, Joe Record struck out Connor Hover looking for the final out and his second save in as many appearances.
The Hooks head to Tulsa for a six-game series with the Dodgers Double-A club. First pitch is 7:05 in Tuesday's opener at ONEOK Field.