Cecconi Leads Sod Poodles to Shutout Win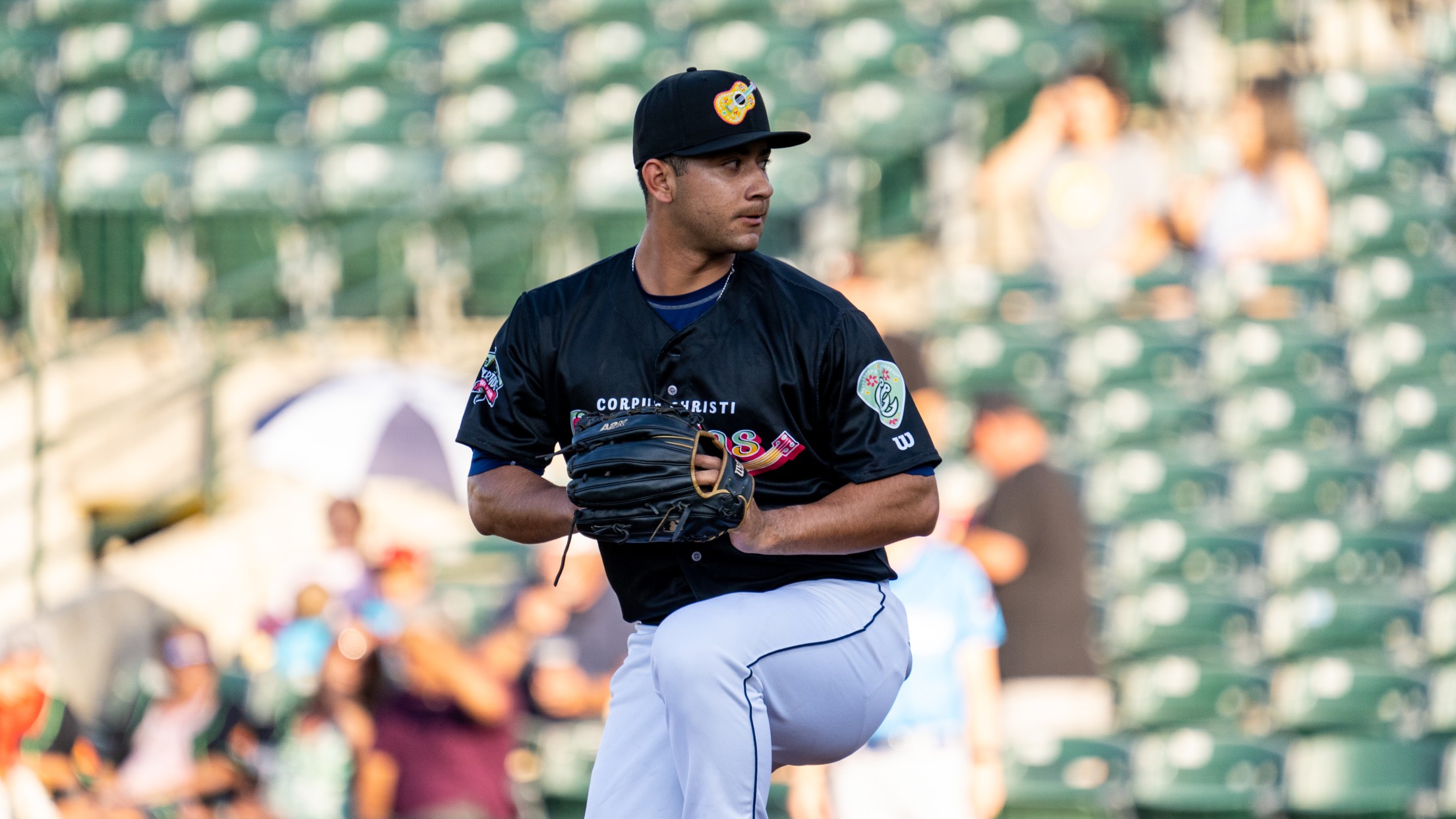 Jaime Melendez struck out a career-best 12 batters against two hits in five innings of work Saturday night. (Marcus Sarate)
Box Score CORPUS CHRISTI – Slade Cecconi allowed three base runners over six innings of work Saturday night, paving the way toward a 3-0 Sod Poodles win before 5,176 fans at Whataburger Field. Playing as the Corpus Christi Cumbias this weekend, the home club matched Amarillo with four hits. The
CORPUS CHRISTI – Slade Cecconi allowed three base runners over six innings of work Saturday night, paving the way toward a 3-0 Sod Poodles win before 5,176 fans at Whataburger Field.
Playing as the Corpus Christi Cumbias this weekend, the home club matched Amarillo with four hits. The decisive frame came in the third as the Sod Poodles mustered two runs on a Nick Dalesandro bunt base hit and a two-out home run from Eduardo Diaz.
It was the only damage against Jaime Melendez, who struck out a career-best 12 batters in five outstanding innings. Melendez, who has permitted just three runs in his last four assignments (18 2/3 innings), boasts a 2.01 ERA in June.
Melendez's performance resulted in the most strikeouts by a Hooks pitcher since Enoli Paredes punched out 12 Midland RockHounds in six innings July 5, 2019 at Whataburger Field.
Adrian Chaidez relieved Melendez by blanking Amarillo from the sixth through the eighth before being charged with a run in the ninth.
With one on and two away in the home ninth, Will Wagner reached via an infield single to bring the tying run to the plate. Jeff Bain countered with a strikeout to end the game.
The setback withstanding, Corpus Christi has won seven of its last nine games, and turns to lefty Julio Robaina to deliver a series win Sunday evening. First pitch 5:05.