Celebrating Black History Month: Highlighting Aaron Judge
Part three of a series showcasing the best Black players in SWB franchise history
In celebration of Black History Month, throughout February, teams across Minor League Baseball are looking back at some of the best Black players to suit up for their club. While some of these standout performers from across the sport went on to long and illustrious Major League careers, others simply
In celebration of Black History Month, throughout February, teams across Minor League Baseball are looking back at some of the best Black players to suit up for their club.
While some of these standout performers from across the sport went on to long and illustrious Major League careers, others simply had great Minor League careers or, in some cases, just one incredible season that went down as "a year for the ages."
Over the month, we will highlight some of the best Black baseball players to ever suit up for Scranton/Wilkes-Barre.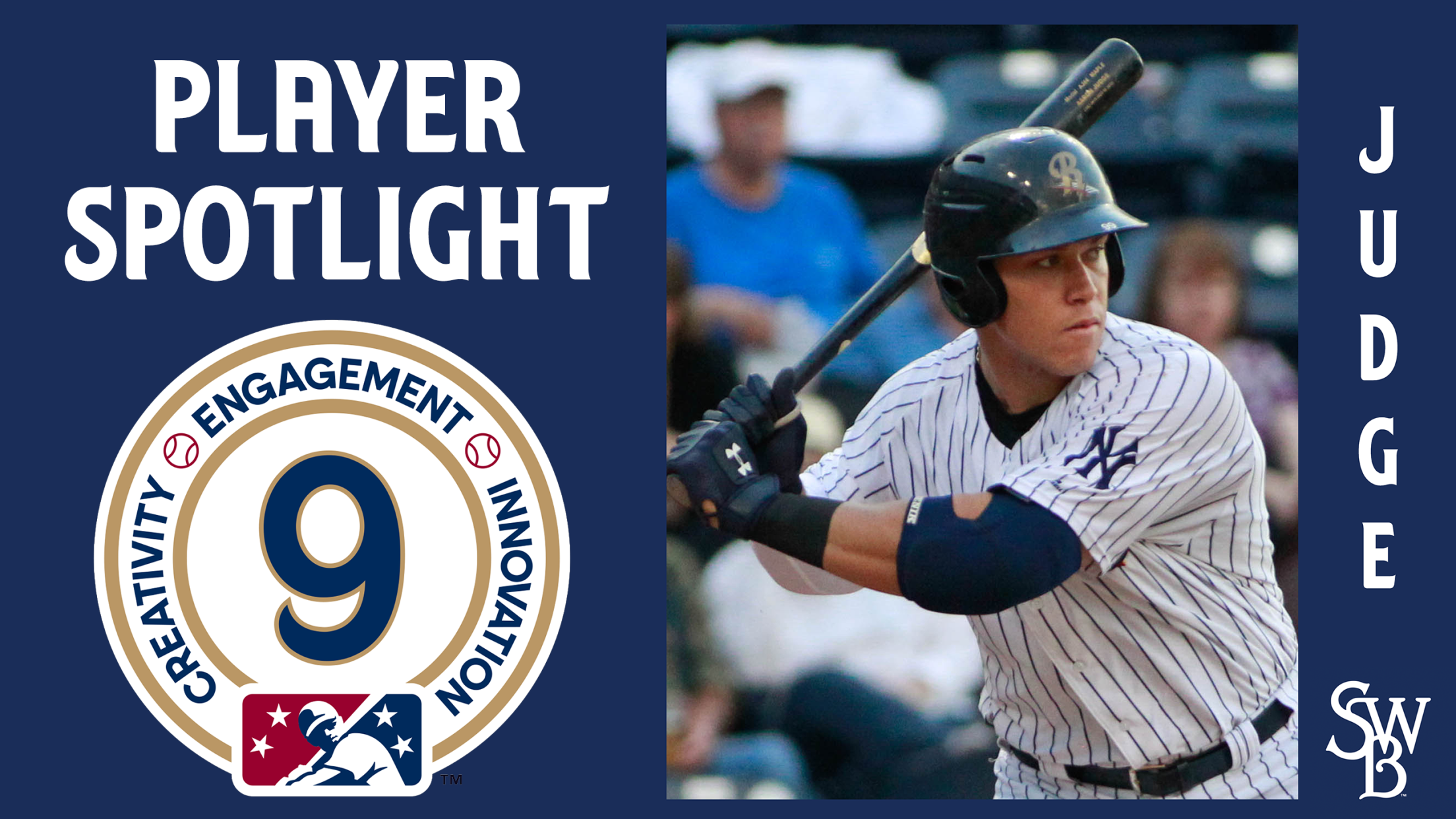 Aaron Judge
The New York Yankees selected Aaron Judge with the 32nd overall pick in the first round of the 2013 First-Year Player Draft out of Fresno State University. His meteoric rise saw him conquer A-ball in 2014, combining for 17 home runs over 131 games with Charleston and Tampa. In 2015, Judge split the season between Trenton and Scranton/Wilkes-Barre, launching 20 home runs over 124 total games while driving in 72. He also garnered a starting spot as the designated hitter in the 2015 Futures Game.
Judge opened the 2016 campaign in a RailRiders uniform, spending four and a half months patrolling the outfield at PNC Field and around the International League. Judge hit .270, including .343 in June alone, and tallied 19 home runs with 65 runs driven in as an IL All-Star before the Yankees called him to the Majors. The RailRiders were 75-44 at the time of Judge's MLB debut, well on their way to the league crown, and ultimately, the Triple-A National Championship.
In 2017, Judge was the unanimous choice for American League Rookie of the Year. His first full season in the Majors produced a .284 average, a league-best 52 home runs and 114 runs batted in. He was tabbed as an All-Star for the first of three times in his still-young career and finished second in AL MVP voting.
In 2019, Judge was tabbed for Scranton/Wilkes-Barre's All-Time Team as part of their 30th Anniversary Season celebration.
In six Major League seasons, Judge has hit 158 home runs over 572 games and built a following across the sport with his power and his charisma. So much so that the Judge's Chambers in right field at Yankee Stadium are all ready to rise with one swing of his bat.
Read the rest of the series:
Part One: Celebrating Marlon Anderson