Celebration Delayed By Another Rockies Rally
Ogden takes big early lead before Suplizio Field helps home team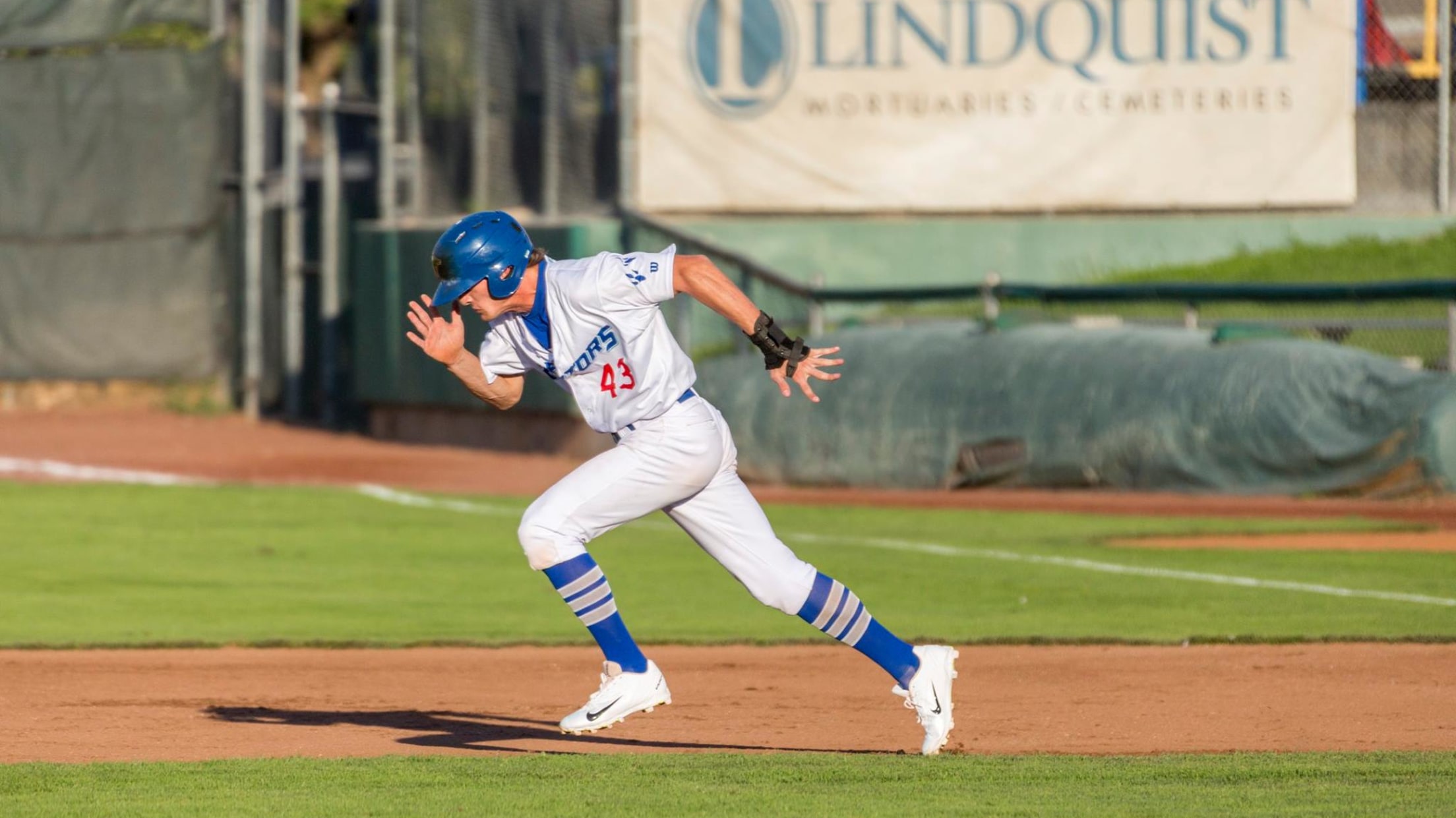 Donovan Casey hustled for a two-run triple in the second inning (Kevin Johnson)
The Ogden Raptors went into Grand Junction needing two wins in a three-game series to clinch a playoff spot.They won the first but saw Grand Junction come back to spoil the second game. Tuesday night the same happened, with the host Rockies plating seven runs from the sixth through eighth
The Ogden Raptors went into Grand Junction needing two wins in a three-game series to clinch a playoff spot.
They won the first but saw Grand Junction come back to spoil the second game. Tuesday night the same happened, with the host Rockies plating seven runs from the sixth through eighth for an 8-7 win to put off a potential clinch until Wednesday in Ogden at the earliest.
Ogden scored a run in the first and four in the second off Grand Junction starter Jorge Oviedo. The big hit was a two-run triple in the second by Donovan Casey, who ended up with three hits and three runs scored on the night.
Luis Paz added a two-run home run with two out in the sixth to put Ogden up, 7-1. In the bottom half of the inning the first three Rockies reached base and scored to bring the game within three.
With two out and two on in the seventh, Grand Junction's Casey Golden took a full-count pitch and crushed it to left-center for his 20th home run of the season to tie the game.
Suplizio Field, the Rockies' ballpark, helped them take a lead in the eighth. Ramon Marcelino flipped an off-balance pitch to the opposite field and it sailed out over the short porch. The solo shot made it 8-7, and the Raptors were unable to rally in the ninth.
Raptors starter Osiris Ramirez made one of his most dominant starts, pitching into the sixth inning and striking out eight while allowing four hits and no walks.