Lookouts top Barons in 21-inning marathon
Walk-off ends game two frames shy of Southern League record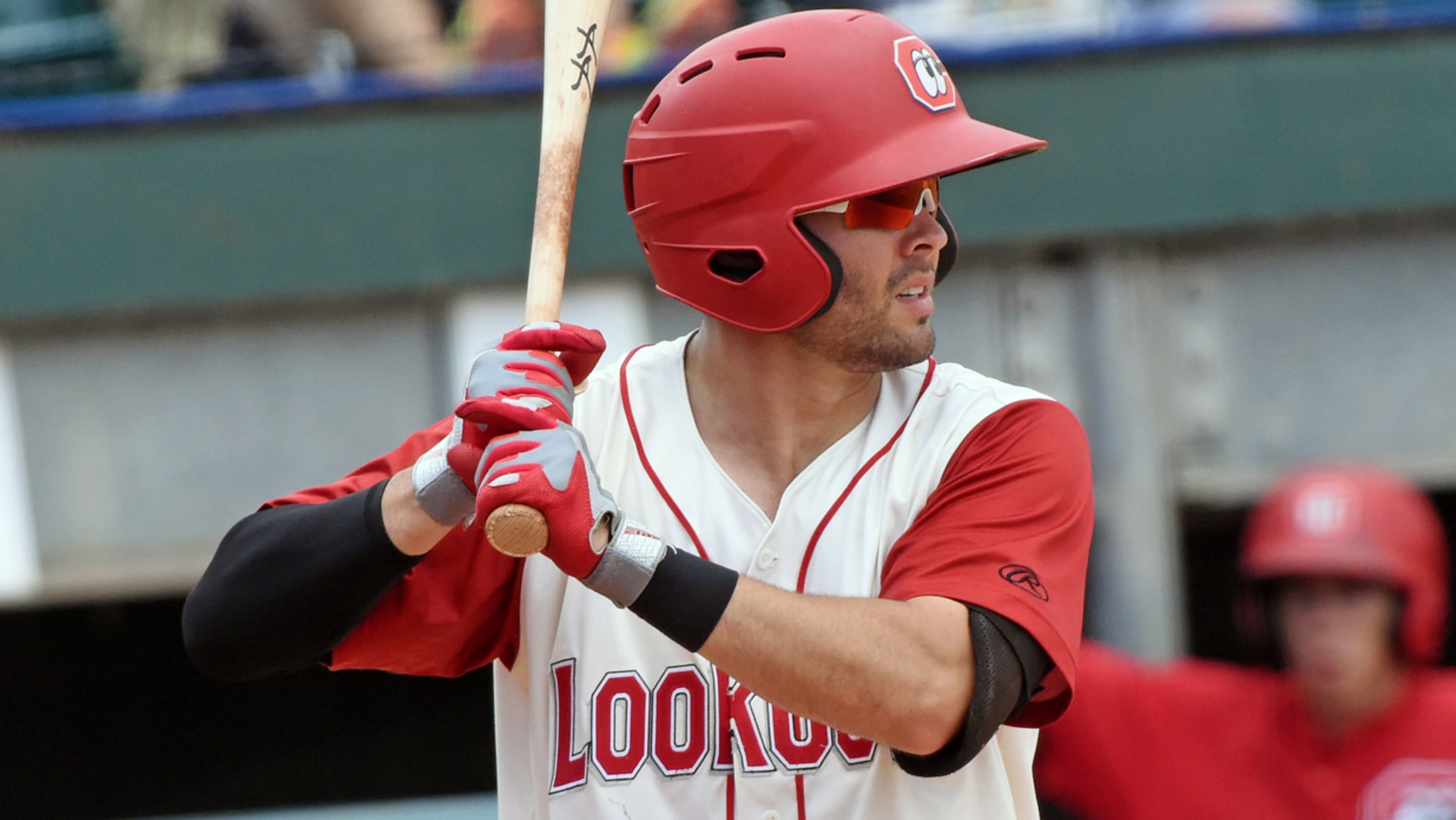 Levi Michael has posted four straight multi-hit games to raise his batting average to .256. (Brian McLeod/MiLB.com)
At 7:16 p.m. ET on Saturday, Double-A Chattanooga and Birmingham opened the finale of a five-game series at AT&T Field. Five and a half hours later, Barons first baseman Toby Thomas walked Levi Michael with the bases loaded to cap a bizarre night at the ballpark.Michael's free pass in the bottom
At 7:16 p.m. ET on Saturday, Double-A Chattanooga and Birmingham opened the finale of a five-game series at AT&T Field. Five and a half hours later, Barons first baseman Toby Thomas walked Levi Michael with the bases loaded to cap a bizarre night at the ballpark.
Michael's free pass in the bottom of the 21st gave the Lookouts a 2-1 walk-off win as the teams fell two innings short of matching the longest game in Southern League history. Columbus and Savannah played 23 innings on April 14, 1973, a feat matched by Huntsville and Greenville on Aug. 6, 1998.
The Lookouts and Barons combined for 23 hits, 12 walks, 42 strikeouts and 14 pitchers -- three of whom were position players -- while registering a total of 141 at-bats.
Gameday box score
Birmingham appeared bound for victory after taking a 1-0 lead into the ninth. Tanner Banks dominated on the mound, allowing four hits and a walk while striking out six over eight scoreless innings. Felix Jorge kept Chattanooga in the game by the Barons to a single run on four hits with eight punchouts over nine frames.
With his pitch count at 101, Banks departed at the start of the ninth. The Lookouts capitalized as Andy Wilkins ripped a two-out RBI single to right field off Robinson Leyer.
More than a full game of scoreless baseball followed as the teams traded zeros for 10 frames. Birmingham came closest to scoring in the 10th, but Hunter Jones was thrown out at the plate by right fielder Max Murphy trying to score on Trey Michalczewski's single.
Chattanooga finally broke through against Thomas. The infielder had entered as a pinch-runner in the top of the 14th and stayed in the game to play first base. He took over on the mound for reliever Drew Hasler to start the 21st.
Thomas started well enough, throwing his first seven pitches for strikes to fan Alex Perez and Randy LeBlanc. However, he began to struggle to find the strike zone as he issued consecutive walks to T.J. White, Murphy and Ryan Walker. Michael worked the count to 3-1 before watching ball four just miss the outside corner, allowing White to trot home with the winning run.
• Get tickets to a Lookouts game
Thomas fell to 0-1 with the loss, while Murphy (1-0) picked up his first career win after issuing a walk and striking out a batter in a hitless inning.
In all, 35 players saw action. Murphy led all players with three hits -- a double and a pair of singles -- for the Lookouts, while Michael collected two hits in eight at-bats. No player finished 0-for-9, but two -- Birmingham's Courtney Hawkins and Chattanooga's Brian Navarreto -- went 0-for-8.
LeBlanc, a right-handed starting pitcher for the Lookouts, spent the final three innings in right field and handled the only ball hit his way.