Iowa's Underwood extends shutout streak
Cubs 29th-ranked prospect has put up zeros for 13 2/3 innings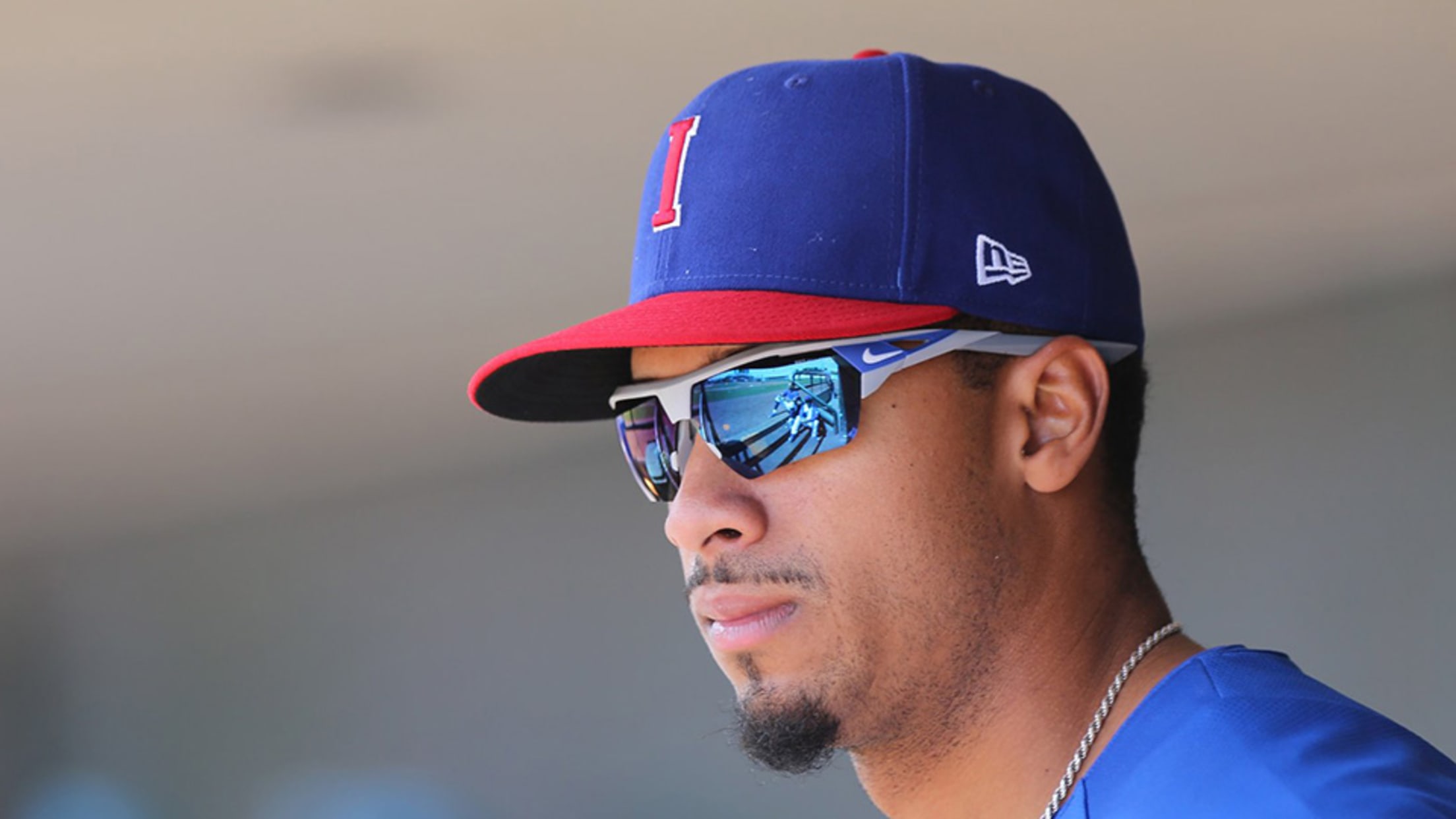 Duane Underwood ranks fifth in the Pacific Coast League with a 0.99 WHIP and .213 opponents' batting average. (Iowa Cubs)
Nearly six years after the Cubs paid him more than $1 million to pass on a commitment to the University of Georgia, Duane Underwood Jr. appears to be putting together health and performance.The Cubs' 29th-ranked prospect extended his scoreless streak to 13 2/3 innings Friday by pitching shutout ball into
Nearly six years after the Cubs paid him more than $1 million to pass on a commitment to the University of Georgia, Duane Underwood Jr. appears to be putting together health and performance.
The Cubs' 29th-ranked prospect extended his scoreless streak to 13 2/3 innings Friday by pitching shutout ball into the seventh as Triple-A Iowa held on for a 5-3 win over Omaha at Werner Park.
Gameday box score
Underwood (2-3), a 2012 second-round pick out of a Georgia high school, allowed three hits and three walks while striking out three over 6 2/3 innings. He did not give up a hit until Royals No. 15 prospectRyan O'Hearn singled to left field leading off the fifth. The 23-year-old yielded two more hits and was replaced by right-hander Randy Rosario after a two-out double in the seventh by Frank Schwindel.
Friday's outing followed a seven-inning one-hit gem on May 6 at Round Rock in which Underwood fanned seven and walked two. He lowered his ERA to 2.62, which ranks eighth in the Pacific Coast League.
Iowa manager Marty Pevey said everything has clicked for Underwood in recent weeks.
"His past three starts, he's had a three-pitch mix working -- the fastball, curveball and changeup," the former big league backstop said. "He's been throwing the curveball for strikes early in counts and able to work ahead in the count with his breaking ball and ride the four-seam fastball up in the zone. And the arm speed on the changeup has been great."
It was Underwood's fourth scoreless outing in 2018 following an encouraging season in which he set career highs in innings, strikeouts, wins and starts. Health has been an issue for the 6-foot-2, 210-pounder as he dealt with elbow soreness, forearm tightness and inflammation in missing parts of 2015 and 2016.
Pevey said Underwood has had no issues health-wise.
"He's around a good group of guys here. [Pitching coach Rod] Nichols goes an outstanding job and Underwood has handled the pressure of the [Pacific Coast League] very well," said Pevey, who's in his sixth season in Iowa.
This year, the talent that made him coveted as a prep player is showing through. He's flashed good control with seven walks over 34 1/3 innings. The past three starts, Underwood has worked with former big league catcher Chris Gimenez, to whom Pevey gives credit for the right-hander's success.
"We're very fortunate to have three catchers here who are all outstanding," the skipper said. "Taylor Davis is probably one of the best receivers in all of baseball, if you take a look at the analytics. And Chris Gimenez has done an outstanding job with Underwood all season. I believe he's caught him the past three starts. They work really well together and they're able to follow the plan for the game. [Gimenez] knows when early in the game they weren't hitting on the curveball, but then it clicked in."
Underwood got support in the form of timely hitting as the Cubs took advantage of seven walks. A free pass and a passed ball helped set up Iowa's first run in the third when Mike Freeman singled home Chesny Young. Efren Navarro's sacrifice fly made it 2-0. The I-cubs tacked on two in the sixth on an RBI double by Ryan Court and a sacrifice fly by Young.
Bijan Rademacher capped Iowa's scoring with a sacrifice fly in the ninth.
Randy Rosario got four outs in relief of Underwood, striking out one. Dillon Maples retired one batter and walked four in the ninth and Major League veteran Shae Simmons gave up a two-run single to Paulo Orlando before getting the final two outs.
Royals No. 21 prospect Heath Fillmyer (2-3) surrendered four runs on eight hits over six innings, walking three and striking out four.
Underwood was the story, however. Six years after he was drafted, he's close to reaching his ultimate goal. And Pevey said it's within his grasp.
"Everybody has goals, right? He just needs to keep doing what he's doing, make his starts and be consistent," the manager said. "He's a real good athlete, he controls the running game. Right now, he's doing everything he's supposed to do to make the Major Leagues and pitch for a championship-contending ballclub."
Vince Lara-Cinisomo is a contributor to MiLB.com. Follow him on Twitter @vincelara.