Report: Burdi headed for Tommy John surgery
No. 10 White Sox prospect diagnosed with torn elbow ligament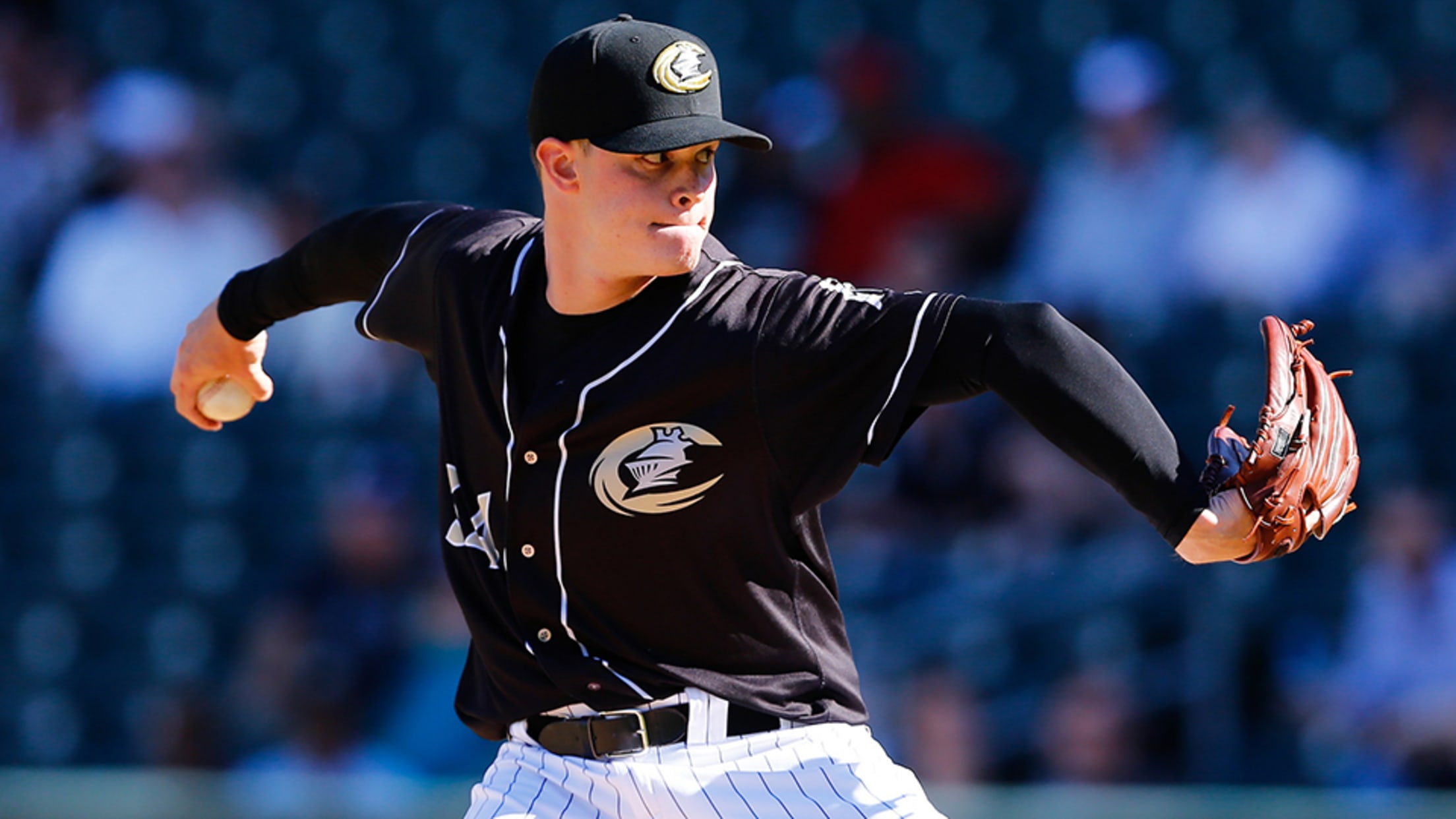 Zack Burdi owns a 3.66 ERA over 71 1/3 innings since the White Sox drafted him 26th overall last year. (Chris Robertson/MiLB.com)
Less than two months after watching his brother Nick -- the Twins' No. 17 prospect -- fall victim to Tommy John surgery, Zack Burdi is facing the same fate.After complaining of pain earlier this week with Triple-A Charlotte, the 10th-ranked White Sox prospect was diagnosed with a torn ulnar collateral
Less than two months after watching his brother Nick -- the Twins' No. 17 prospect -- fall victim to Tommy John surgery, Zack Burdi is facing the same fate.
After complaining of pain earlier this week with Triple-A Charlotte, the 10th-ranked White Sox prospect was diagnosed with a torn ulnar collateral ligament in his pitching elbow Friday after traveling to Chicago for an MRI, the Chicago Tribune reported. With surgery expected to sideline him through the 2018 season, he'll seek a second opinion.
The 2016 first-round pick was on the fast track to the Majors, jumping from the Rookie-level Arizona League all the way to Triple-A in his debut season, skipping only Class A. He had a 4.05 ERA and a 51-to-17 strikeout-to-walk ratio over 33 1/3 innings this year after posting a 3.32 ERA with 51 strikeouts and 20 walks over 38 frames in 2016.
"It's unfortunate," White Sox manager Rick Hahn said told the newspaper. "It's a difficult development for Zack and for everyone playing a part in his development. But if he is back on pace for us in 2019, it would be closer to the normal development path for a college pitcher taken in the 2016 Draft."
Burdi assumed the closer's role at the University of Louisville from Nick after the latter graduated in 2014, and his 80-grade fastball -- an offering that reaches 102 mph -- made him an intriguing candidate with current White Sox closer David Robertson on the trading block. That plan is likely on hold.