Chiefs drop series opener at Gwinnett, 6-2
Braves score five unanswered runs from fifth inning on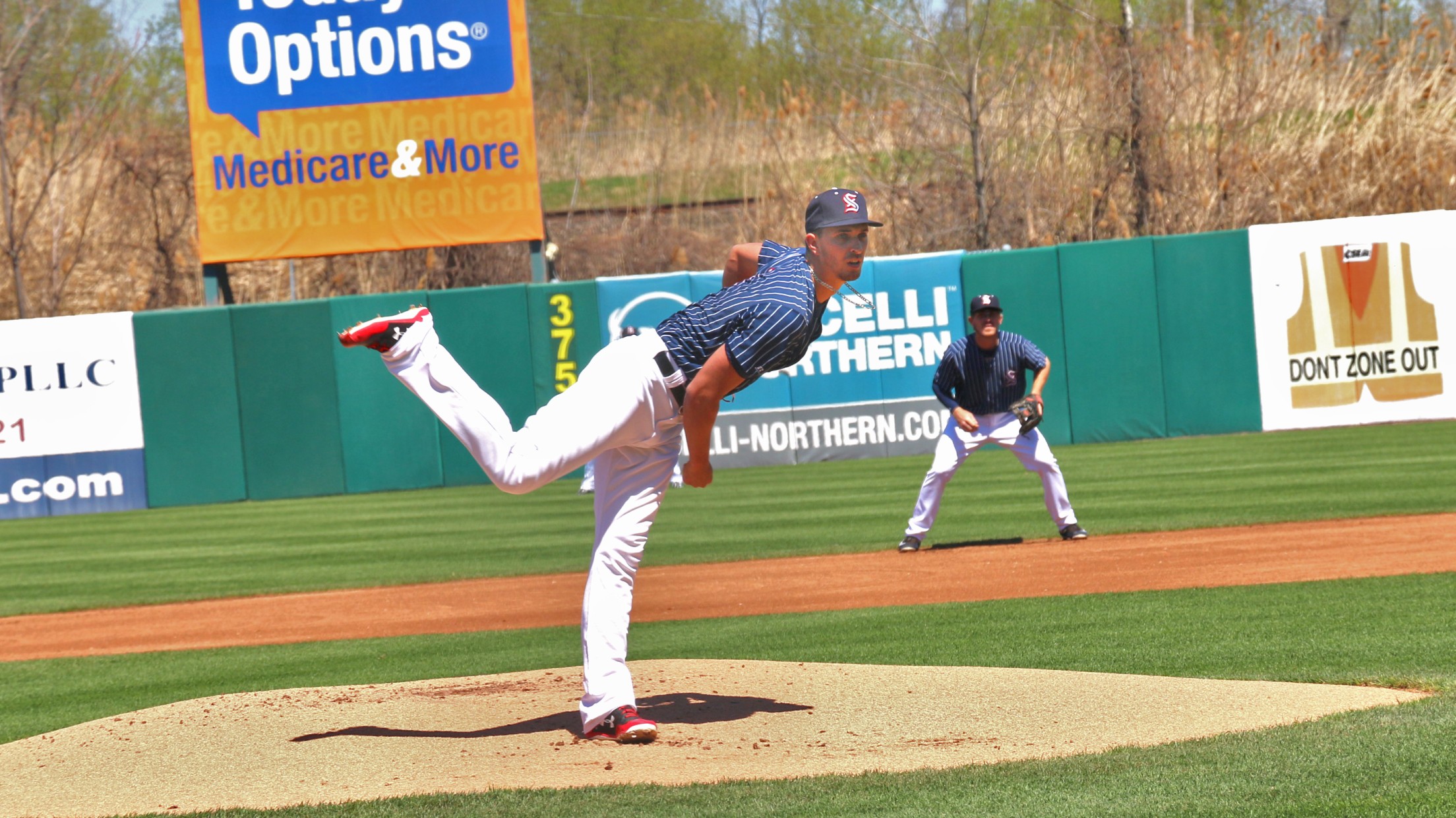 A.J. Cole struck out a season-high eight batters Friday night. (Danny Tripodi)
Lawrenceville, GA (May 26, 2017) - The Syracuse Chiefs dropped the opening game of a four-game set to the Gwinnett Braves, 6-2, Friday night at Coolray Field. The Braves scored five unanswered runs from the fifth inning on to take the series opener. 
Lawrenceville, GA (May 26, 2017) - The Syracuse Chiefs dropped the opening game of a four-game set to the Gwinnett Braves, 6-2, Friday night at Coolray Field. The Braves scored five unanswered runs from the fifth inning on to take the series opener.
Gwinnett (24-22) started the scoring in the first inning against A.J. Cole. Johan Camargo tripled down the right-field line with one out, and scored a batter later on Mel Rojas, Jr.'s single for a 1-0 lead.
Syracuse (15-28) put two runs on the board against Aaron Blair in the fourth. Adrían Sanchez singled, moved to second on a wild pitch, and advanced to third on a stolen base. After a walk to Snyder, Clint Robinson doubled to left, plating Sanchez and putting runners on second and third. Pedro Severino then grounded out to short, enough to score Snyder and give the Chiefs a 2-1 lead.
The Braves tied the game in the fifth. Anthony Recker doubled with one out and Blair singled to put runners on first and third. Ozzie Albies followed with an RBI single to left to score Recker and tie the game at two.
In the sixth, Rojas walked to start the inning against Cole. Two batters later, Sean Kazmar, Jr. singled to put runners on first and third. Dustin Peterson then his a sharp ground ball to first. Robinson picked and threw to second for the force, but the throw back to first was a step late, allowing Rojas to score and give the Braves a 3-2 lead.
Cole was sharp for the Chiefs, allowing just three runs on seven hits, with just a walk and a season-high eight strikeouts.
Another walk to start an inning proved costly for the Chiefs in the eighth. Mike Broadway walked Rojas and Lane Adams then singled. Rojas moved to third on a fly out and Adams then stole second to put runners on second and third. They both scored on Peterson's single to extend the Braves lead to 5-2. Pinch hitter Xavier Avery followed with a triple to score Peterson and give Gwinnett a four-run lead.
The series continues Saturday night at 6:05 p.m. Kyle McGowin is scheduled to start for the Chiefs opposite Andrew Albers for the Braves.