Chupacabras Calm Cazadores de Tormentas 5-3
Round Rock Sets Franchise History by Clinching Best Record in Pacific Coast League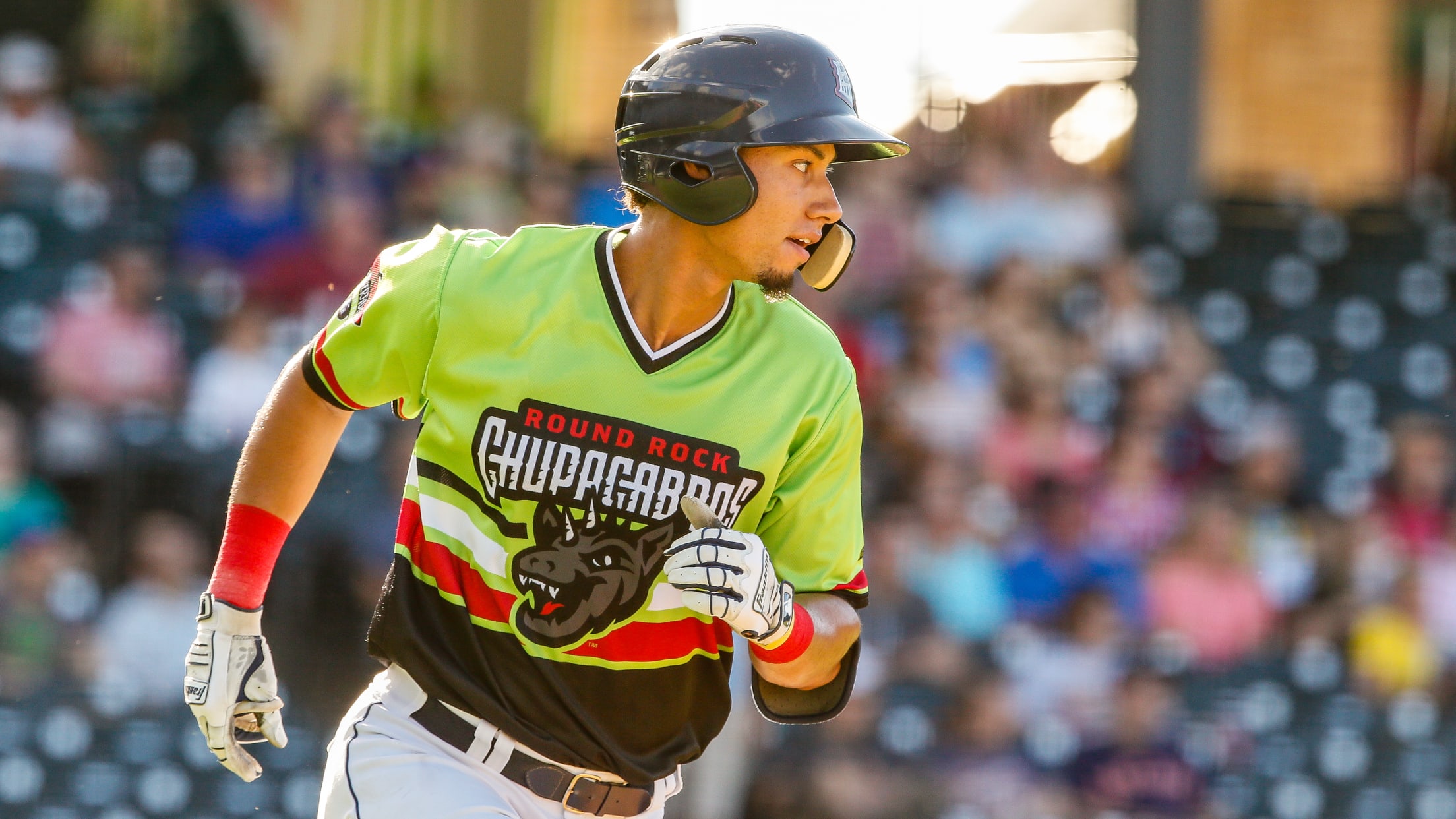 (Andy Nietupski)
PAPILLION, Nebraska - The Round Rock Chupacabras (84-55) clinched the best record in the Pacific Coast League with a 5-3 victory over the Omaha Cazadores de Tormentas (58-80) on Sunday night at Werner Park. Chupacabras 1B Taylor Jones went 2-4 with a home run and three RBI to help fuel
PAPILLION, Nebraska - The Round Rock Chupacabras (84-55) clinched the best record in the Pacific Coast League with a 5-3 victory over the Omaha Cazadores de Tormentas (58-80) on Sunday night at Werner Park. Chupacabras 1B Taylor Jones went 2-4 with a home run and three RBI to help fuel the victory.
Round Rock starter RHP Carson LaRue (2-4, 5.40) earned the win after holding Omaha to only three earned runs on seven hits while fanning a pair in 7.0 solid innings. On the losing side, Cazadores de Tormentas LHP Foster Griffin (8-6, 5.23) allowed four runs on five hits and two walks in a 7.0-inning start.
Early offense for both teams was provided via the longball. 2B Taylor Featherston opened scoring for Omaha as he notched a leadoff home run in the second inning. In the fourth, Jones collected a homer of his own, a two-run shot that plated 2B Myles Straw , who opened the frame with a single.
The Cazadores de Tormentas answered in the home half as 1B Erich Weiss singled before LF Elier Hernandez stepped up to the plate and hit a double. DH Jimmy Govern then grounded into a forceout that allowed Weiss to plate a run and level the score at two.
In the fifth, Round Rock regained the lead as C Jamie Ritchie singled before LF Alex De Goti drew a walk. RF Chas McCormick then notched a timely RBI single to break the tie. After an Omaha mound visit, Straw hit a groundball to third base, but De Goti raced home in time to extend the lead to 5-2.
Omaha attempted a rally in the bottom of the seventh as Govern notched a solo shot to lead off the frame. However, McCormick opened the eighth with a triple that was later plated on a double off the bat of Jones to preserve the two-run lead.
Ultimately, the Cazadores de Tormentas rally stalled as RHP Dean Deetz relieved LaRue and tossed 2.0 scoreless innings in which he surrendered only one hit and a pair of walks while fanning five.
Round Rock caps off regular season play with a Monday afternoon series against Omaha that is set to feature a pair of starting pitchers yet to be announced. First pitch at Werner Park is scheduled for 12:05 p.m.
For more information on the Express, visit RRExpress.com or call (512) 255-2255. Keep up with the Express on Facebook, Instagram and Twitter, and join the conversation during our historic 20th season using #20STROng.
#RR#
Round Rock Express Baseball, owned and operated by Ryan Sanders Baseball, LP, is the proud Triple-A Affiliate of the Houston Astros and a member of the Pacific Coast League.