Columbia Swept by Augusta in Doubleheader
After back-to-back close losses, two teams play in rubber match tomorrow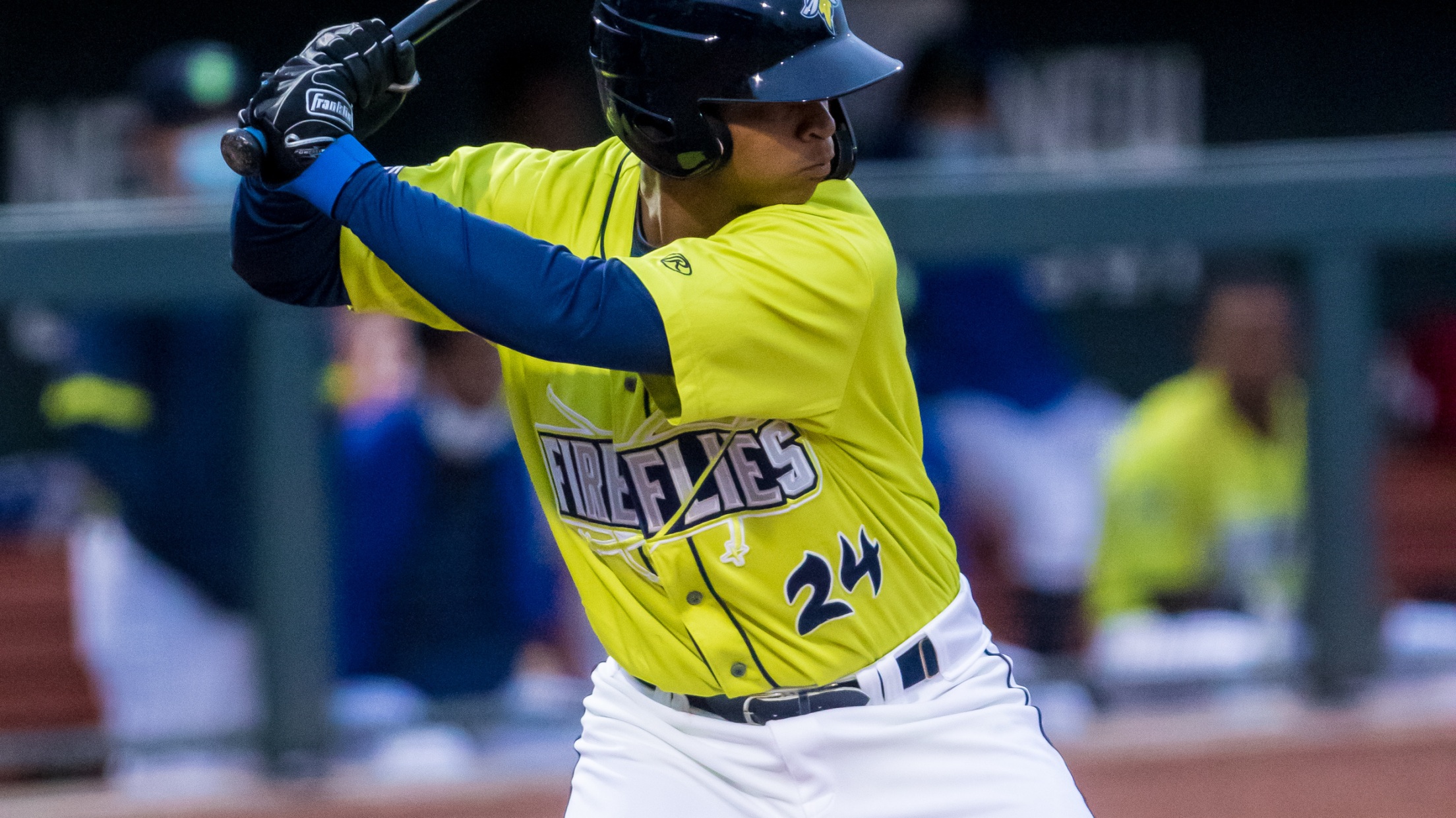 COLUMBIA, SC – The Fireflies had a tough break Saturday night at Segra Park, dropping both games in a doubleheader 7-5 and 3-2. Augusta scored the go-ahead run late in both contests. Game One The pitching struggled throughout game one. The Fireflies (34-35) staff had to offer 188 pitches in
COLUMBIA, SC – The Fireflies had a tough break Saturday night at Segra Park, dropping both games in a doubleheader 7-5 and 3-2. Augusta scored the go-ahead run late in both contests.
Game One
The pitching struggled throughout game one. The Fireflies (34-35) staff had to offer 188 pitches in the seven-inning contest, or an average of 26.9 pitches per inning of work.
Starter Matt Stil danced around five hits from the GreenJackets (31-40) in the first two innings, allowing a pair of runs to score before Patrick Smith went 2.2 innings allowing seven base runners and a pair to score. Ismael Aquino (L, 0-2) ended up getting saddled with the loss after he allowed Willie Carter to single to center to plate Cade Bunnell and Vaughn Grissom, which marked the difference in the first game.
Saul Garza tied the contest at five with a two-run homer in the bottom of the fifth that let Smith off the hook.
It was Felix Familia who was the biggest catalyst for the offense at the start of the game. He had an RBI single in both the first and the third innings to score Juan Carlos Negret and Herard Gonzalez, respectively, that pushed Columbia up by one.
Game Two
Game two's story was all about starting pitching. Foster Griffin received a no-decision after cruising through 4.1 innings, fanning seven batters and allowing just a single hit. Griffin left the game with the Fireflies in front 2-0.
This time, it was Juan Carlos Negret smacking his 18th homer of the season. Kale Emshoff followed the homer with a double and Burle Dixon drove him home with a sacrifice fly later in the frame.
Unfortunately for the Fireflies, Griffin was matched up against Rainiery Rodriguez (W, 1-0) who twirled six incredible innings, allowing only those two runs in his first start in the Low-A East League. Augusta tied the game off Marlin Willis, scoring a pair of runs after Griffin was lifted when he reached his pitch count.
Chase Wallace (L, 1-3) was dealt the lost after Jose Bermudez led off the seventh with a double and scored from a sacrifice fly off the bat of Braulio Vasquez.
The Fireflies finish their series with the Augusta GreenJackets tomorrow evening at 5:05 pm at Segra Park. LHP Emilio Marquez (4-1, 1.48 ERA) gets the ball for the home team and the visiting squad sends RHP Rolddy Munoz (0-1, 6.23 ERA) to the bump for the rubber match. Gates open at 4 pm for the 5:05 rubber match between the two division foes. Tickets are available at FirefliesTickets.com.