Hernandez fans four batters in one frame
Connecticut hurler records all six outs of short start via strikeout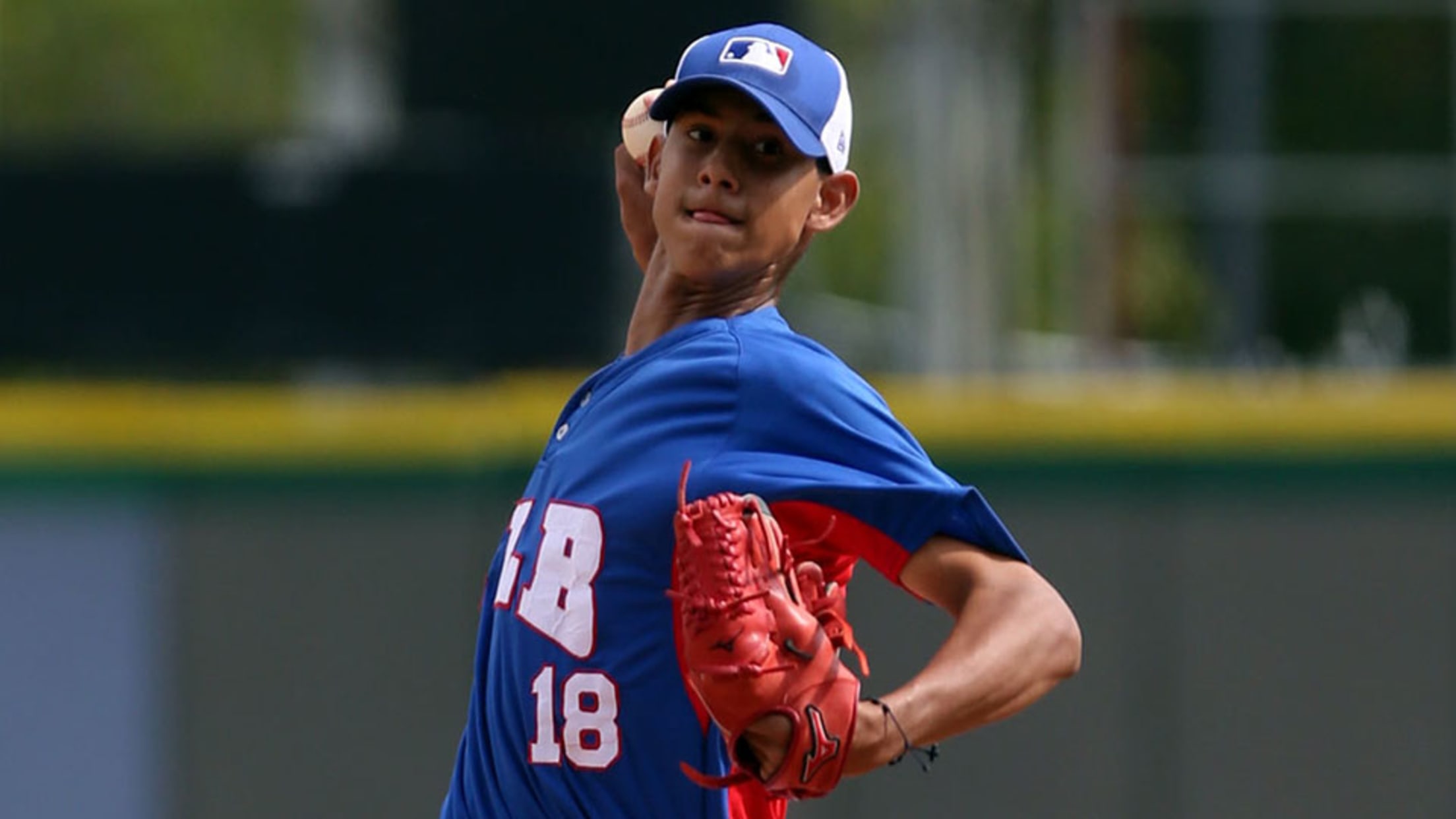 Wilkel Hernandez posted a 2.64 ERA over 44 1/3 innings across two Rookie-level leagues last season. (Bill Mitchell)
Baseball, with all of its quirks, can be a cruel endeavor for its participants. Wilkel Hernandez learned that the hard way Thursday night. The right-handed Detroit prospect struck out four batters in his first inning of game action this season and ultimately fanned six over 1 2/3 frames, but allowed three
Baseball, with all of its quirks, can be a cruel endeavor for its participants. Wilkel Hernandez learned that the hard way Thursday night.
The right-handed Detroit prospect struck out four batters in his first inning of game action this season and ultimately fanned six over 1 2/3 frames, but allowed three runs -- one earned -- in Class A Short Season Connecticut's 6-0 loss to Brooklyn at Dodd Stadium.
Box score
Having been around the game for a while, Tigers manager Gary Carthart said it wasn't the first time he saw someone strike out four batters in one inning.
"It's not unusual," he said. "You got a young catcher behind the plate. That stuff happens, more so at the lower levels, but you'll see it every now and then. A guy will strike out the side, but one of them might be on a breaking ball the catcher couldn't handle and he ends up facing another guy and strikes him out too."
Hernandez (0-1) began the game by whiffing Jose Miguel Medina with a high fastball. But the pitch evaded catcher Gresuan Silverio, who was ultimately charged with a passed ball, and Medina safely reached first base. Another passed ball by Silverio allowed Medina to advance to second with Dionis Paulino, who eventually fanned on the second strikeout of the inning but the first out.
The 19-year-old fanned Jose Brizuela swinging for the second out after he uncorked a wild pitch that moved Medina to third. The next batter, Chase Chambers, homered on a line drive to right field to give the Cyclones an early lead. Hernandez then issued back-to-back walks to Ross Adolph and Chandler Avant before he got Kendall Coleman swinging to escape the first.
"A guy at that age pitching in this league is good," Carthart said. "He's got good stuff. [His] stuff was really good tonight. He should have fared better with what he had. He should have pitched a little bit longer."
The second inning started off much better with the Venezuela native fanning Oliver Pascual and Carlos Sanchez for the first two outs. But Medina singled and Paulino walked. Hernandez's high pitch count prompted Carthart to remove his young starter, who was charged with another run when Brizuela plated Medina with a groundout to second.
"Carlos Bohoroquez, our pitching coach, and I went right up to him and talked to him about his outing," Carthart said. "Because he's a young kid, we want to make sure he processes it the right way. Like I said, the kid had good stuff. It was just one of those nights things went against him. Otherwise, he would have a longer outing with a little bit better results."
The three walks Hernandez issued did not give his skipper too much cause for concern.
"All through extended spring training, he's been a pretty efficient strike thrower," Carthart said. "As the pitch count got elevated a little bit, I just think he got tired. That's why we got him out there. ... We're always going to address guys throwing strikes, but I don't think that's going to be an issue for him."
Cyclones starter Christian James allowed two hits and two walks with six strikeouts over 6 2/3 innings and Trent Johnson turned in 2 1/3 frames of hitless relief.
Chris Bumbaca is a contributor for MiLB.com based in New York. Follow him on Twitter @BOOMbaca.