Craig's Bat Carries Indians Past Louisville, 7-6
Craig's third career two-homer game the difference as Indy evens series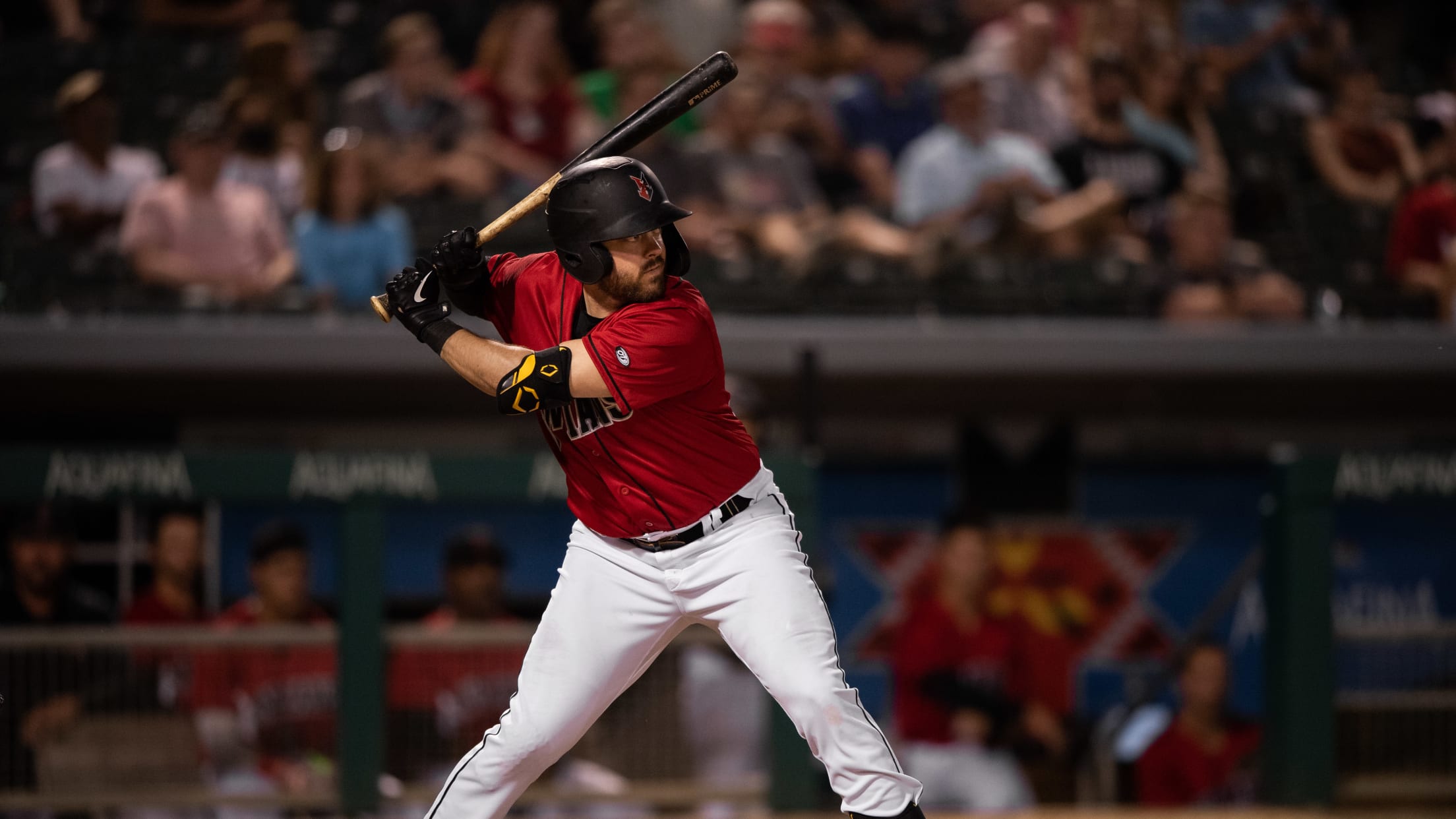 Will Craig launched two home runs in the win over Louisville. (Photo by Zach Bolinger)
LOUISVILLE, KY. – Will Craig launched a pair of home runs – a three-run shot in the third and a solo bomb in the seventh – to carry the Indians to a 7-6 win over Louisville on Friday night. James Marvel tossed five innings in relief of Mitch Keller to
LOUISVILLE, KY. – Will Craig launched a pair of home runs – a three-run shot in the third and a solo bomb in the seventh – to carry the Indians to a 7-6 win over Louisville on Friday night. James Marvel tossed five innings in relief of Mitch Keller to earn the win.
The Indians (25-20) never trailed en route to the series-leveling victory. The scoring started in the top of the first thanks to a Chris Sharpe double, single by Kevin Kramer and fielding error by Bats center fielder Mallex Smith. Sharpe's two-bagger moved him into a tie for the league lead in that category.
The Bats (16-29) wasted no time and tied the game in the bottom of the first on a fielder's choice from Narciso Crook that scored Alejo Lopez. Keller fielded Crook's comebacker to the mound, but Lopez – who was caught too far off third to begin a rundown – was awarded home when he collided with Cole Tucker in the baseline.
Keller's bat helped Indy jumped back in front in the third, when he opened the frame with an infield single followed by a single from Tucker. Two outs later, Craig belted a towering three-run home run to left-center to give Indy the lead at 4-1.
Louisville answered with two runs in the bottom of the third to trim its deficit back to one. Keller departed after three innings, and the lead vanished in the fourth when Michael De Leon ripped his second home run of the series out to right off Marvel.
Indy took its third and final lead of the night in its following trip to the plate. With two men on and one away, Jared Oliva greeted Braden Shipley out of the bullpen with a two-run triple to center, pushing the Indians back in front, 6-4.
Craig's second long ball of the night extended the Indians' advantage to 7-4, and it proved to be the difference. The Bats plated two in the bottom of the eighth and had the potential tying run in scoring position, but Marvel (W, 3-1) retired the final three batters he faced.
Clinging to a one-run lead, Joe Jacques (S, 1) pitched around a leadoff infield single with a strikeout and double play to earn his first career Triple-A save.
Indy totaled 13 hits in the triumph, led by Craig's 3-for-5, four-RBI effort. The slugger also scored a game-high three runs.
Bats starter Riley O'Brien (L, 2-3) suffered the loss after allowing six earned runs on eight hits in 4.1 innings pitched.
The Indians and Bats face off again on Saturday with a 7:00 PM start at Louisville Slugger Field. Indy has yet to name a starter while RHP Bo Takahashi (1-4, 7.36) will take the mound for Louisville.