Crooked Number Helps Hooks Snap Slide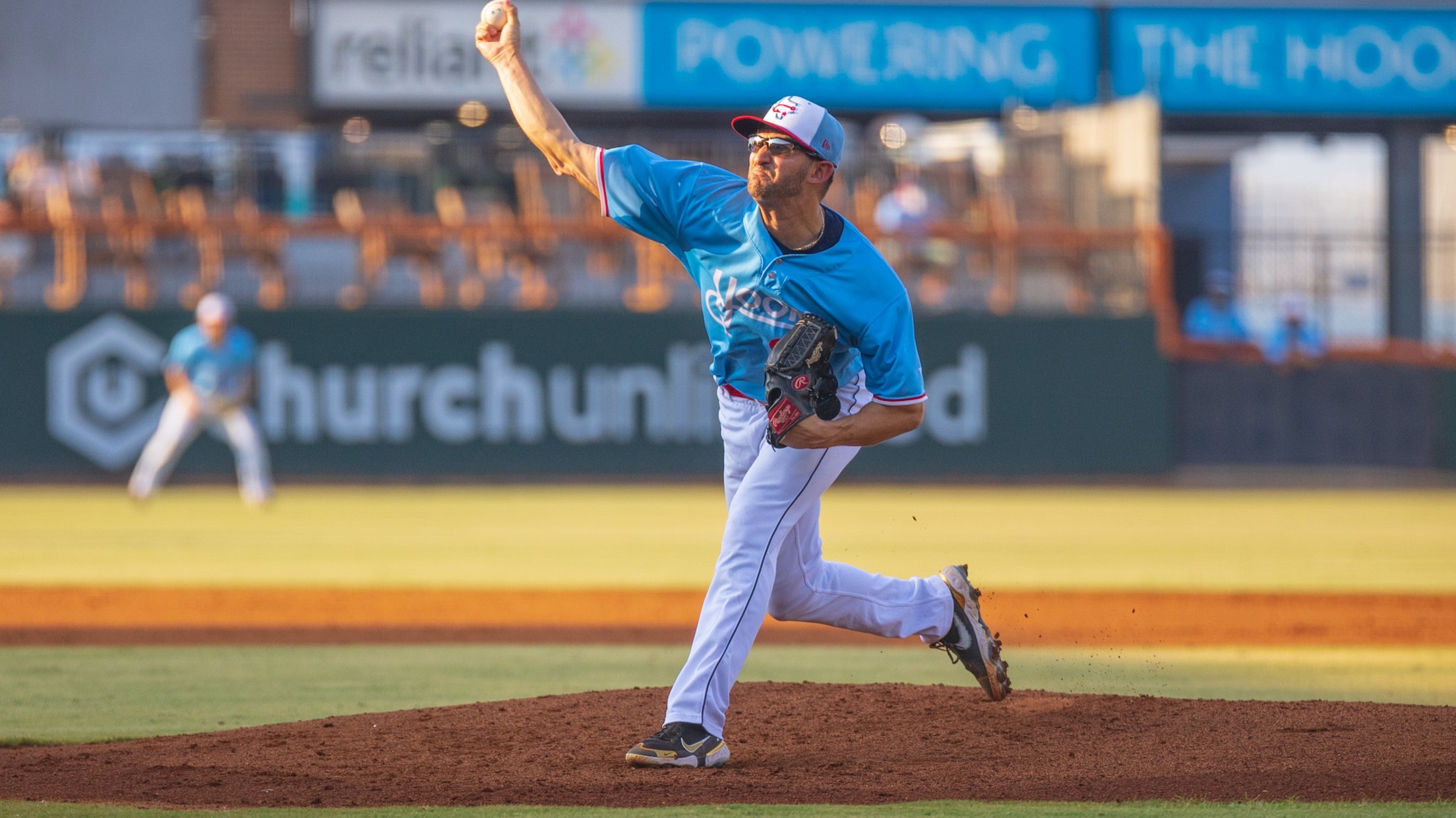 Adrian Chaidez struck out nine against two hits and one walk over five shutout innings Tuesday night at Whataburger Field. (Ben Zaragosa)
Box Score CORPUS CHRISTI – The Hooks sent 10 men to bat and scored seven runs in the eighth inning Tuesday night, knocking off Northwest Arkansas, 8-3, at Whataburger Field. The effort snapped Corpus Christi's losing streak at a season-high seven games. The Hooks benefited from a strong start by
CORPUS CHRISTI – The Hooks sent 10 men to bat and scored seven runs in the eighth inning Tuesday night, knocking off Northwest Arkansas, 8-3, at Whataburger Field.
The effort snapped Corpus Christi's losing streak at a season-high seven games.
The Hooks benefited from a strong start by Adrian Chaidez who struck out nine against two hits and one walk over five shutout innings. The first six outs for Chaidez came via the K. The 22-year-old UCLA product dispatched the last seven men he faced.
Corpus Christi made it 1-0 in the fourth when Will Wagner cracked a lead-off double and came home on a two-out base hit by Joe Perez. Perez, activated from the IL on Tuesday, completed his night by going 3-for-4 with a walk and stolen base. His prior appearance with the Hooks was April 30 in Tulsa.
The Hooks totaled five hits and two walks against Will Klein in the seventh. Cesar Salazar, Grae Kessinger, Wilyer Abreu and Justin Dirden all notched RBIs. Dirden's came on a triple to center and Abreu's contribution was a two-out, two-run single.
Cody Deason takes the ball for CC in Game 2 Wednesday night. First pitch 6:35.