Defensive Miscues Cost Sounds Against Sky Sox
Seventh Inning Errors Lead to Game-Changing Four-Run Inning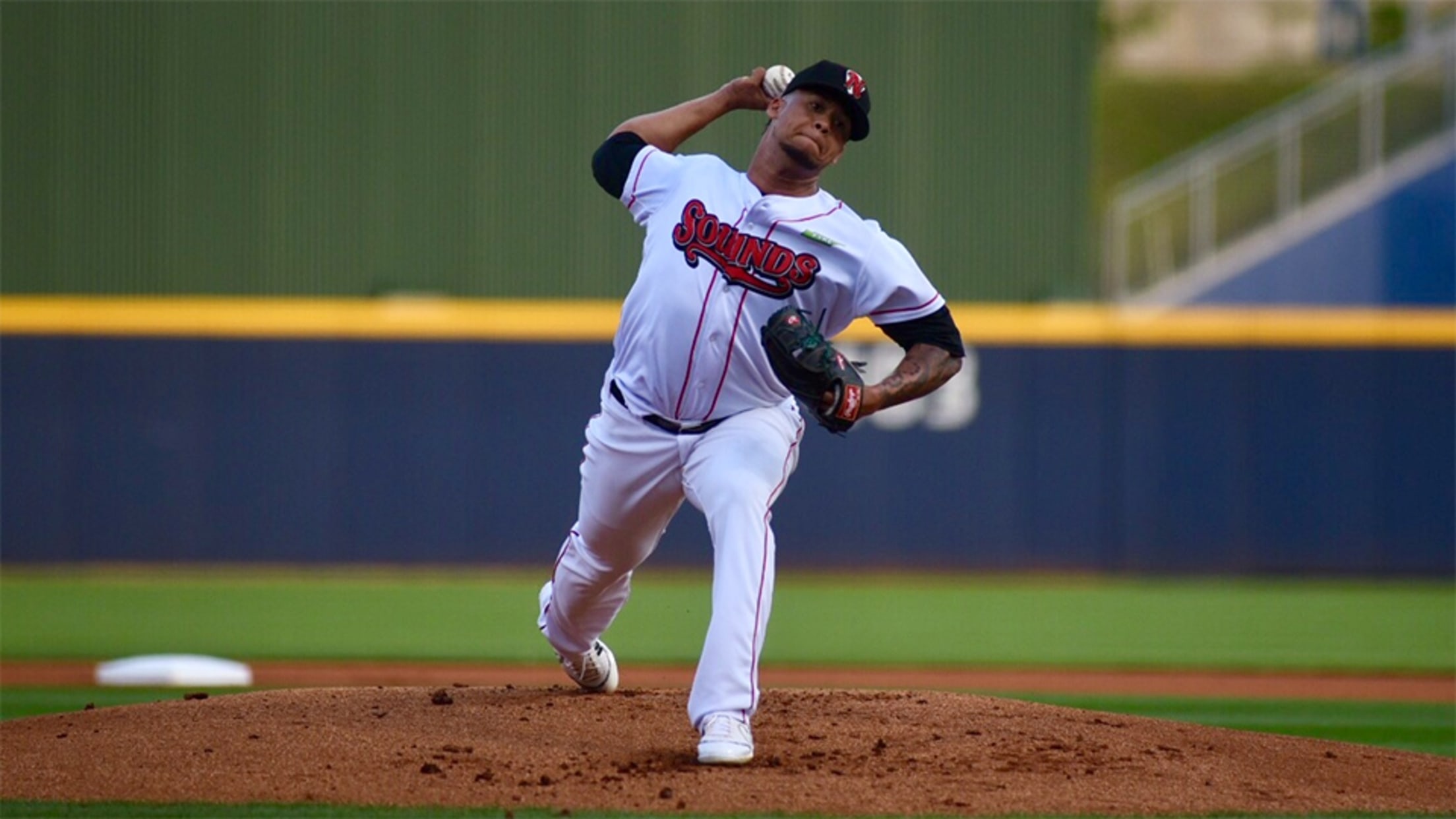 The Colorado Springs Sky Sox took advantage of two Nashville Sounds errors and grabbed a 6-5 win at First Tennessee Park Wednesday night.Home runs by Nick Martini and Anthony García, along with a strong performance by starter Frankie Montas helped the Sounds build a 5-2 lead through six innings.  The
The Colorado Springs Sky Sox took advantage of two Nashville Sounds errors and grabbed a 6-5 win at First Tennessee Park Wednesday night.
Home runs by Nick Martini and Anthony García, along with a strong performance by starter Frankie Montas helped the Sounds build a 5-2 lead through six innings.
The wheels fell off in the seventh as Colorado Springs started the inning with three consecutive hits. The third hit of the inning was a run-scoring double by Nate Orf to trim Nashville's lead to 5-3. Keon Broxton followed with a fly ball down the right field line that was dropped by Garcia. Another run scored to make it a 5-4 game.
Eric Sogard followed with a sacrifice fly to even the game at 5-5. Ji-Man Choi came up with a runner at third and one out and hit a ground ball to first. Slade Heathcott's throw home was wild and allowed Broxton to score the go-ahead run and give Colorado Springs a 6-5 lead.
The defensive mistakes came after Nashville entered the game without committing an error in the last 60 innings.
Martini belted a solo home run in the fourth and Heathcott knocked in a run with a single. Garcia's two-run homer to deep left field gave the Sounds a 5-2 lead in the fifth. The offense went quiet for the final four frames.
Montas was brilliant for the second consecutive start. After his first six-inning start since 2015, he struck out a season-high 10 batters over six innings. He allowed two runs on five hits in the no-decision.
The four-game series continues Thursday night at First Tennessee Park. Right-hander Daniel Gossett (2-0, 1.05) starts for Nashville against right-hander Michael Brady (0-1, 8.04) for Colorado Springs. First pitch is scheduled for 6:35 p.m.
Post-Game Notes

With tonight's 6-5 loss, the Sounds dropped to 15-17 on the season.
Starter Frankie Montas struck out a season-high 10 batters tonight, just one shy of his career-high 11 set in 2014 with Winston-Salem. It's the most strikeouts a Sounds pitcher has recorded this year.
When right fielder Anthony Garcia dropped a fly ball in the seventh, it broke a streak of 66 1/3 innings without an error by Nashville's defense.
Left fielder Nick Martini hit his first home run of the season tonight - a solo blast in the fourth inning.
Martini extended his consecutive on-base streak to 20 games when he walked in the second inning. Since April 14, Martini has reached safely in every game he has played in.
The 2018 season is the Sounds' 41st in franchise history and fourth as the Oakland Athletics' top affiliate. Single-game tickets are available now by calling (615) 690-4487 or by visiting www.nashvillesounds.com.