Diaz extends hit streak in 13-3 Fresno loss
Eddy Diaz has hit safely in all nine games since joining Grizzlies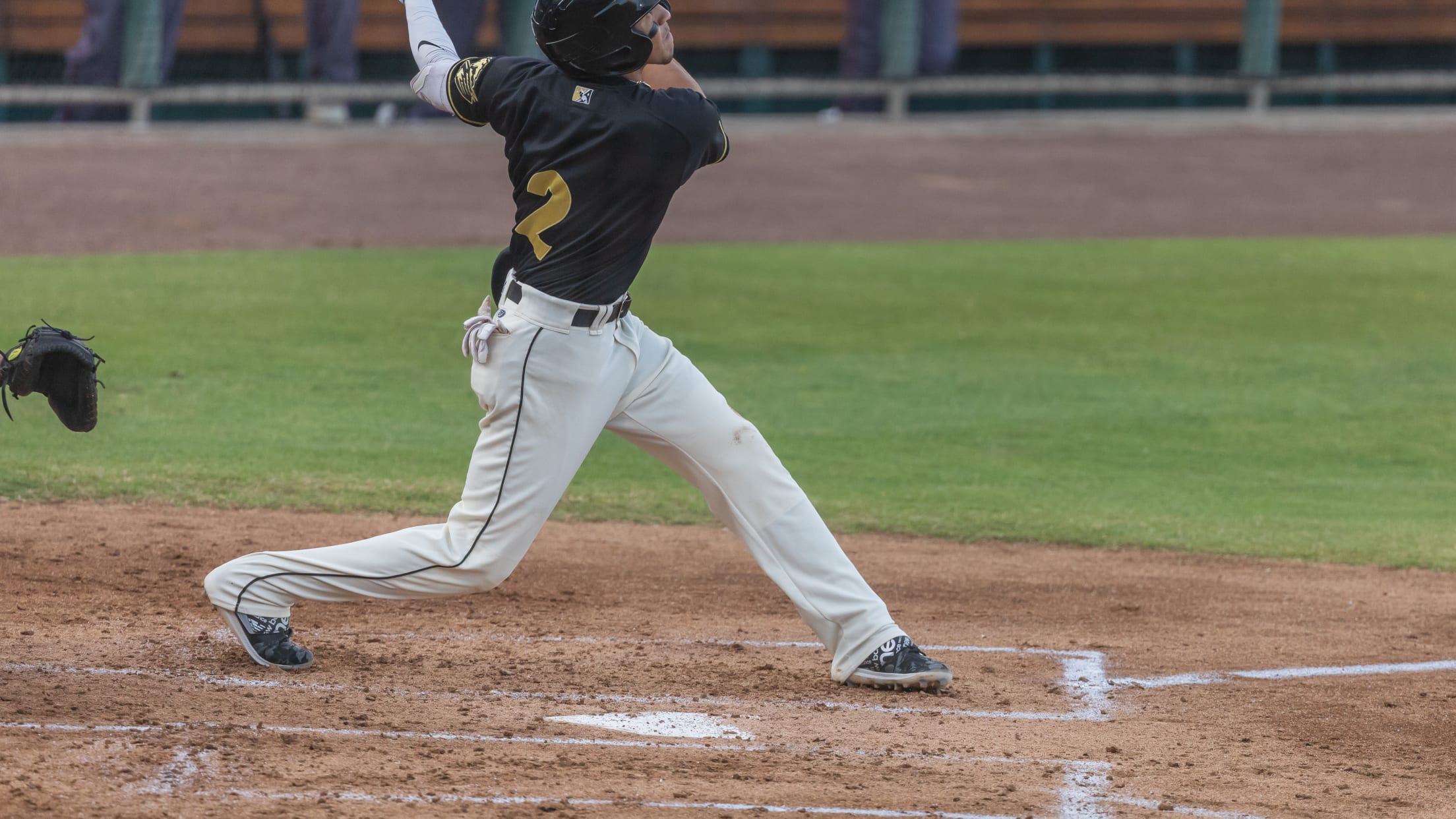 Modesto, CA (Friday, June 11) – The Fresno Grizzlies (22-12) fell to the Modesto Nuts (21-13) 13-3 Friday evening from John Thurman Field. The Grizzlies lost their first game of the year when tallying double-digit hits (10-1) and dropped to 0-3 on Friday road contests. The Fresno offense notched 11
Modesto, CA (Friday, June 11) – The Fresno Grizzlies (22-12) fell to the Modesto Nuts (21-13) 13-3 Friday evening from John Thurman Field. The Grizzlies lost their first game of the year when tallying double-digit hits (10-1) and dropped to 0-3 on Friday road contests.
The Fresno offense notched 11 hits on the night. Eddy Diaz and Ezequiel Tovar mustered three rips apiece. Diaz extended his team-high hit streak to nine games, tying Mateo Gil for the longest by a batter this season. Gil and Julio Carreras were the RBI recipients for the Grizzlies. Gil doubled home Tovar while Carreras plated Daniel Montano, who tripled. Starter Sam Weatherly (1-3) took the decision after lasting one and two-thirds innings.
Modesto's lineup whacked 16 hits with seven going for extra-bases in the win. Robert Perez and Noelvi Marte each belted towering moonshots. Perez finished his affair with three hits and a pair of RBI. Marte racked up a triple, four RBI, four runs and two walks as well. Trent Tingelstad provided a double with three RBI and Alberto Rodriguez added a pair of RBI and three walks. Righty Taylor Dollard (3-2) secured the victory after surviving five frames. Both squads continue action tomorrow evening.
Top Performers: Fresno Grizzlies (Colorado Rockies)
• 2B Eddy Diaz (3-5, SB)
• SS Ezequiel Tovar (3-5, 2B, R)
• RF Daniel Montano (1-4, 3B, R)
• DH Mateo Gil (1-4, 2B, RBI)
Top Performers: Modesto Nuts (Seattle Mariners)
• SS Noelvi Marte (2-3, HR, 3B, 4 RBI, 4 R, 2 BB)
• 1B Robert Perez (3-5, HR, 2 RBI, R)
• 2B Cesar Izturis Jr. (3-5, 2B, R)
On Deck:
Saturday, June 12 @ Modesto Nuts, Fresno RHP Andrew DiPiazza (0-0, 0.00) vs. Modesto RHP Sam Carlson (1-0, 3.04), 6:05 pm PT
ON THAT FRES-NOTE:
Reliever Anderson Pilar has not allowed a run this season. Pilar hurled a scoreless eighth tonight, striking out a pair. He has appeared in 11 contests, spanning 13.1 innings in 2021.