Díaz homers, but Captains two-hit Nuts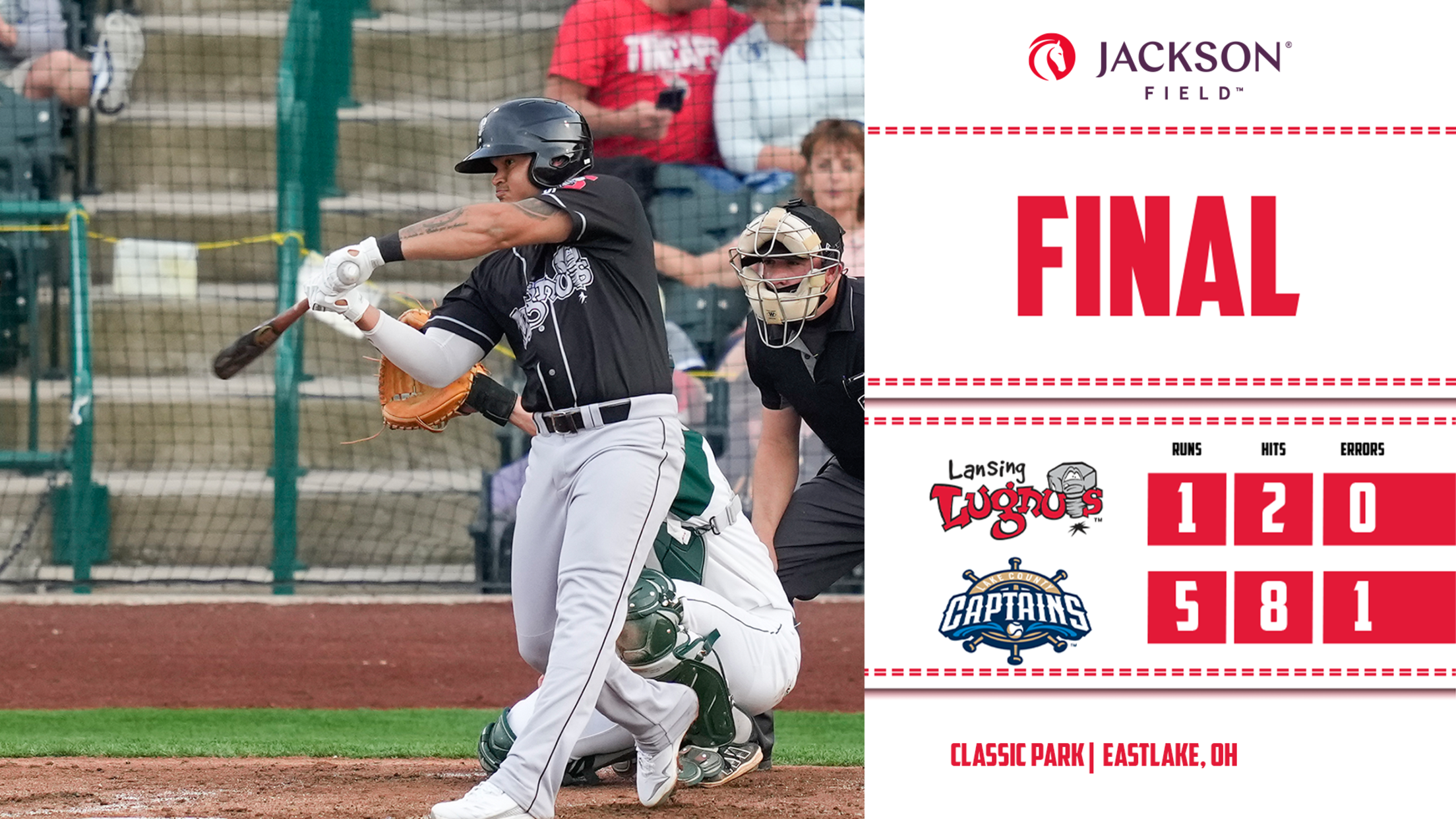 EASTLAKE, Ohio – Jordan Díaz's ninth home run of the year traveled 427 feet to left-center – but it was the only Lansing Lugnuts (38-43) run in a 5-1 loss to the Lake County Captains (44-37) on Thursday night at Classic Park. William Simoneit followed Díaz's home run in the
EASTLAKE, Ohio – Jordan Díaz's ninth home run of the year traveled 427 feet to left-center – but it was the only Lansing Lugnuts (38-43) run in a 5-1 loss to the Lake County Captains (44-37) on Thursday night at Classic Park.
William Simoneit followed Díaz's home run in the third inning with a single up the middle, the Lugnuts' second and final hit against a quartet of Lake County pitchers, who combined to walk three while striking out 13 in a dominant performance.
Captains starter Tanner Burns, the 36th overall selection in the 2020 draft, came off the Injured List with six strikeouts in three innings, serving up both Díaz's blast and Simoneit's single. Jared Janczak followed with three hitless innings, walking one, before Nick Gallagher pitched a perfect seventh and eighth and Kevin Kelly handled a perfect ninth.
Lansing starter Reid Birlingmair's night opened inauspiciously: a pop-up by Julian Escobedo fell in between second baseman Yerdel Vargas and right fielder Lester Madden, Jr., for a fluke double, and José Tena followed with a two-run homer.
Birlingmair found a groove from there, limiting the Captains to just one hit and one walk over the next 20 batters, striking out six, before Lake County ended his night one out into the seventh with three runs on three hits and a walk.
Leudeny Pineda handled the final 1 2/3 innings in relief, giving up two hits, walking one and hitting a batter.
Having lost the last two games, the Lugnuts send right-hander Colin Peluse (3.53 ERA) to the mound in the fourth game of the six-game series at 7 p.m. Friday, taking on Lake County right-hander Daniel Espino (6.23).
The Nuts play the Captains through Sunday on the road before returning home from August 10-15 to host the Dayton Dragons. To purchase tickets, visit lansinglugnuts.com or call (517) 485-4500.
# # #