Dietz Added to SAL All-Star Roster
Right-hander went 6-1 with 3.07 ERA in first half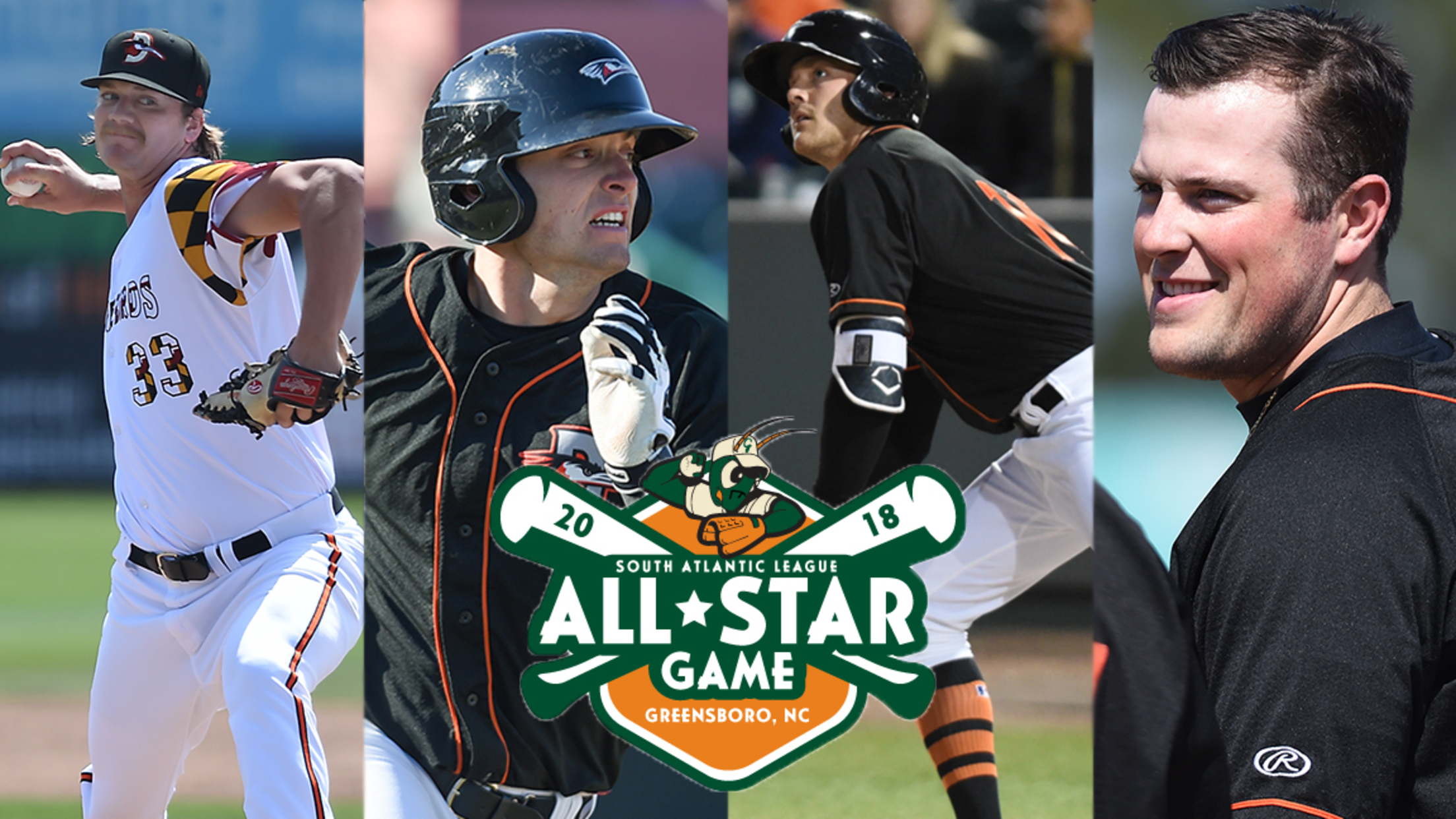 CLEARWATER, FL - Delmarva Shorebirds right-handed pitcher Matthias Dietz has been added to the Northern Division roster for the 2018 South Atlantic League All-Star Game, confirmed by the league office on Saturday afternoon.Dietz joins Trevor Craport, Seamus Curran, and Zach Jarrett as the Shorebirds' representatives at the 59th annual midsummer
CLEARWATER, FL - Delmarva Shorebirds right-handed pitcher Matthias Dietz has been added to the Northern Division roster for the 2018 South Atlantic League All-Star Game, confirmed by the league office on Saturday afternoon.
Dietz joins Trevor Craport, Seamus Curran, and Zach Jarrett as the Shorebirds' representatives at the 59th annual midsummer classic, to be held at First National Bank Field in Greensboro on Tuesday.
In his second season playing for Delmarva, Dietz has emerged as one of the more formidable arms in the Sally League. The Orland Park, Ill. native and No. 26 Orioles prospect went 6-1 with a 3.07 ERA over 11 first-half starts. He leads the team with 59 strikeouts over 55.2 innings, and his six wins are tied with Cameron Bishop for the team lead and tied for third in the SAL.
Dietz earned his All-Star nod largely on the back of a scintilating May. The former second-round pick went 3-0 with a 1.17 ERA and 24 strikeouts over four May starts, earning Orioles Minor League Pitcher in the Month in the process. Dietz continued a long scoreless streak into June, tossing 19.2 consecutive scoreless innings from May 10 through June 1.
The Northern Division team will be managed by Todd Pratt of hosts Greensboro, while Iggy Suarez of defending league champion Greenville will skipper the South.
"Once again, we look forward to enjoying a game that showcases the incredible talent in this league," said SAL President Eric Krupa of this year's crop of All-Stars. "Greensboro Grasshoppers President/GM Donald Moore and the entire staff in Greensboro have been working for more than a year to put together one of the most anticipated events on our baseball calendar."
Dietz and the Shorebirds conclude the first half on Sunday in West Virginia. Delmarva begins the second half of the 2018 season with a six-game homestand beginning on June 21 against Kannapolis.