Verdugo beats 'Birds with bat and glove
Dodgers No. 3 prospect records third three-hit effort in six games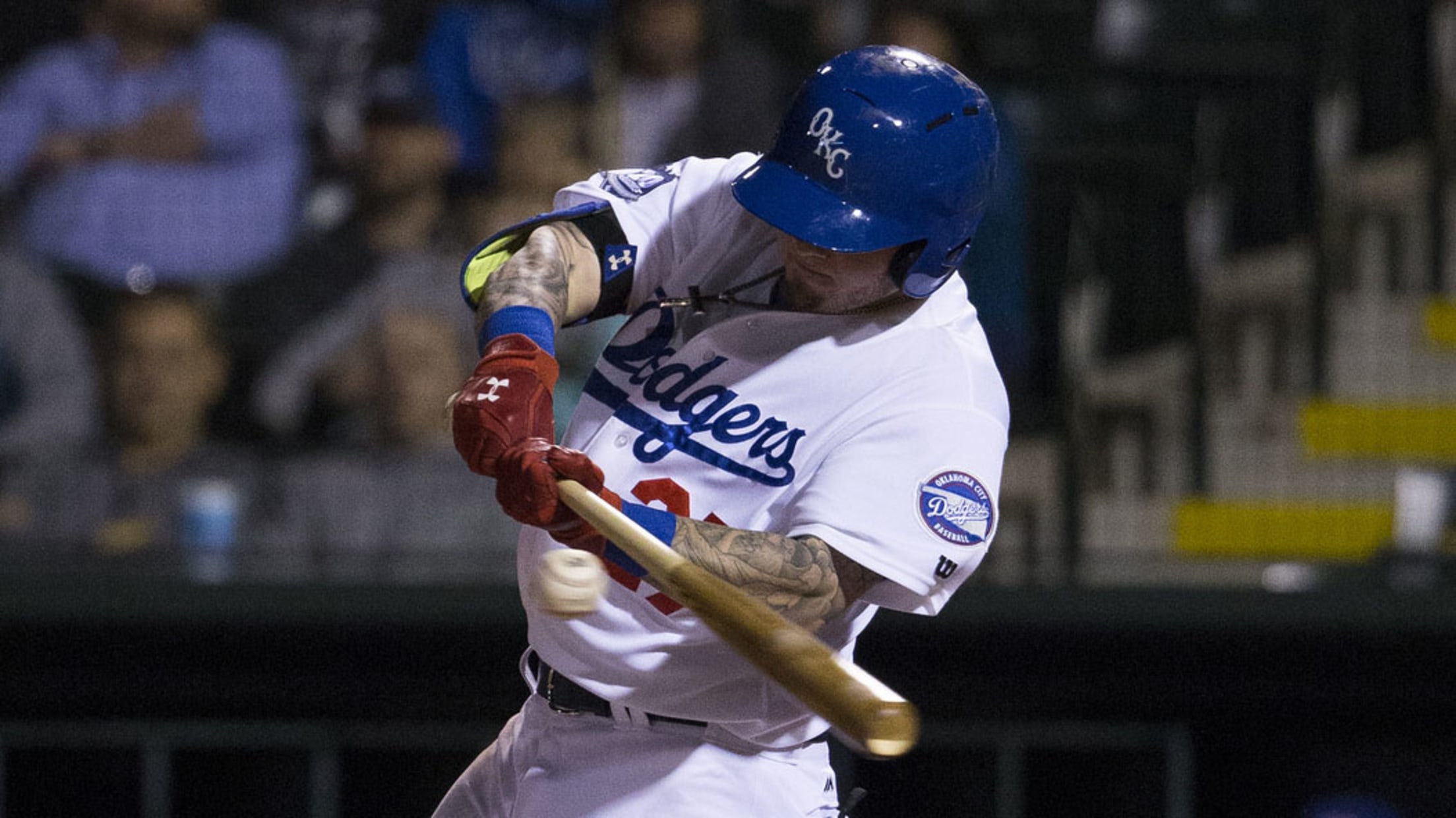 Alex Verdugo collected five hits in 14 at-bats for Team Mexico last month in the World Baseball Classic. (Cody Roper/Oklahoma City Dodgers)
A busy preseason may wear down some players, but Alex Verdugo took it as a perfect opportunity to get a head start."I wasn't getting a lot of at-bats in Spring Training, but then I left for the World Baseball Classic, I started three games playing all nine and got four or
A busy preseason may wear down some players, but Alex Verdugo took it as a perfect opportunity to get a head start.
"I wasn't getting a lot of at-bats in Spring Training, but then I left for the World Baseball Classic, I started three games playing all nine and got four or five at-bats a game," he said. "Once I was in that competition mode and felt I could lock it in and get to it, I just knew it was all about the mindset."
On Saturday, the Dodgers' third-ranked prospect went 3-for-5 for his third three-hit game of the young season and helped Triple-A Oklahoma City top Memphis, 8-4, at AutoZone Park.
Box score
"Right now, it's just about staying relaxed and really seeing the ball deep and hitting it back up the middle," Verdugo said. "That's the biggest thing and usually what I try to stick with at all times."
True to his approach, the 20-year-old outfielder singled up the middle in the second and fifth innings, delivering a double to right in the fourth.
"I've just been working with my hitting coach, [Shawn] Wooten, a lot and just trying to not press," Verdugo said. "And right now, it's been working."
The three hits raised the 2014 second-round pick's batting average to .394 in his first full Triple-A season, but Verdugo didn't do all the talking with his bat.
With a runner on first in the sixth, Memphis' Anthony García blooped a pitch into shallow right field, where Verdugo made a diving grab to prevent a potential run from scoring.
"I think my defense is right where I want it to be right now," said Verdugo, who played primarily as a pitcher in high school. "The jumps that I've had, the reads and the routes that I've been taking, everything I've been doing has been great so far. I'm just happy I can help the team win in any way possible."
Verdugo's hot bat can be traced back to March when he went 5-for-14 for Mexico before the team was eliminated after the first round.
"My adrenaline was through the roof because every game felt like a playoff game and every at-bat mattered," he said. "Getting the exposure of playing against the big league players that you see on TV and knowing you can play with them and that you're right there, it was great."
The Tucson, Arizona, native's offseason included a brief stint in the Arizona Fall League and participation in the Japan Series with Mexico in November, where he received tutelage and guidance from current Dodgers Adrian Gonzalez and Sergio Romo.
"It was fun and something I've never done before and I enjoyed it a lot," Verdugo said. "I got to meet a lot of new guys, a lot of new coaches and new players. And, obviously, I got to play for my country and that's just something I can't even describe. It was just amazing and I couldn't have asked for my offseason to go any better."
Dodgers top prospect Cody Bellinger added two hits, two RBIs and two stolen bases for Oklahoma City, while Chris Taylor and Rob Segedin both plated two runs. Starter Julio Urías allowed one run on four hits and two walks to go with four strikeouts over 4 2/3 innings in a no-decision.
Patrick Wisdom paced the Redbirds offense with three hits and Cardinals No. 11 prospectPaul DeJong slugged a two-run homer in the ninth.
Michael Peng is a contributor to MiLB.com. Follow him on Twitter @MichaelXPeng.