Bellinger homers twice in first Triple-A start
Top Dodgers prospect drives in three runs for Oklahoma City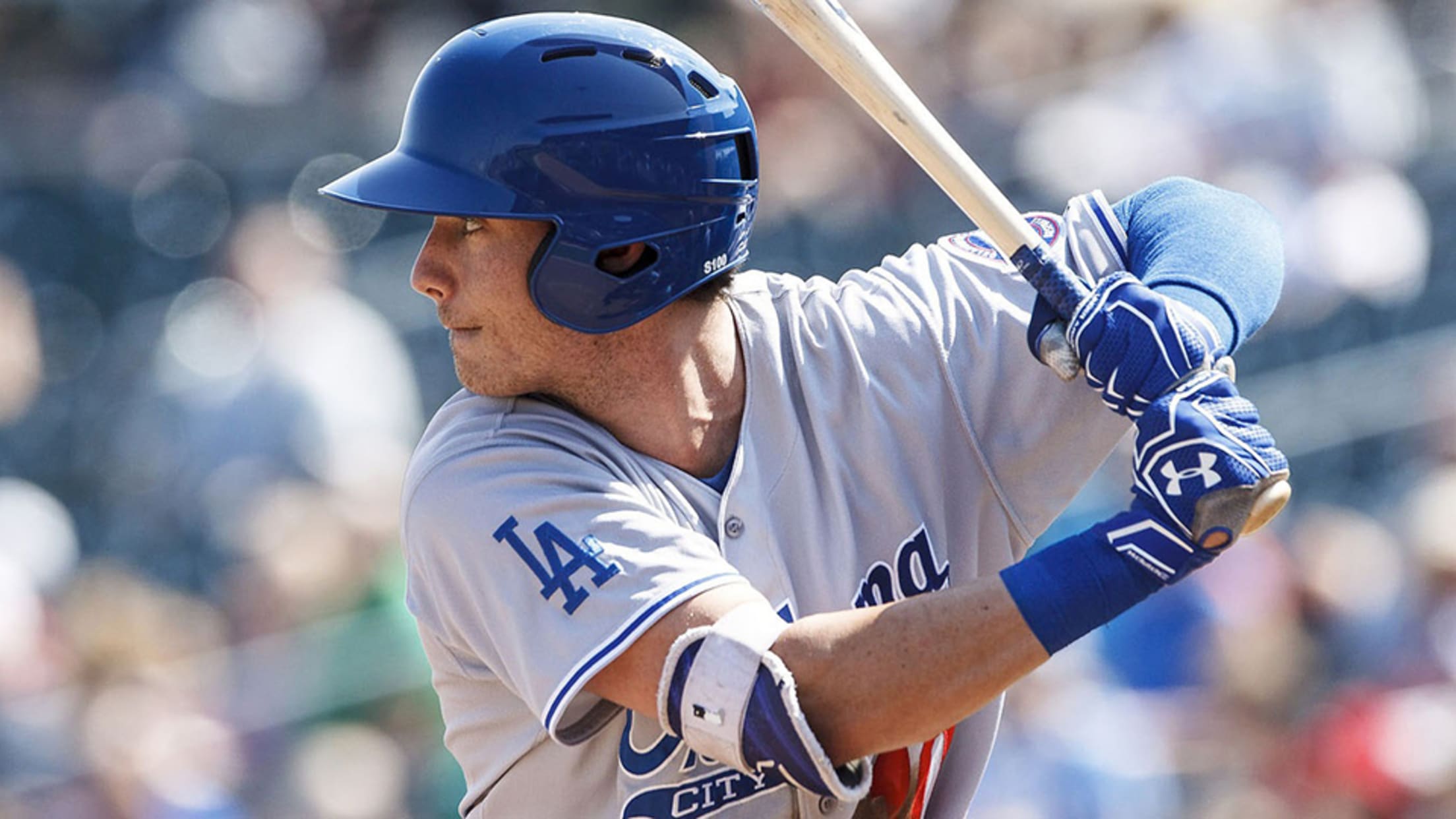 When Cody Bellinger was promoted to Triple-A on Saturday, this was exactly what he hoped to do for his new team. Making his first Pacific Coast League start, the Dodgers' top prospect homered twice, singled and drove in three runs to power Oklahoma City to an 8-1 win over Omaha
When Cody Bellinger was promoted to Triple-A on Saturday, this was exactly what he hoped to do for his new team.
Making his first Pacific Coast League start, the Dodgers' top prospect homered twice, singled and drove in three runs to power Oklahoma City to an 8-1 win over Omaha on Sunday night at Werner Park.
"Wherever they need me, that's kind of what you have to do as a player," Bellinger said. "You've got to be ready for it. Physically and mentally, off the field and on the field, I think I was and I'm just trying to make sure that they made the right move and help them out."
The 21-year-old first baseman joined the Triple-A Dodgers after slashing .263/.359/.484 with 23 homers and 65 RBIs in 114 games with Tulsa in the Texas League. He made his Triple-A debut Saturday, coming on as a pinch-runner in the fifth inning before delivering an RBI single in the ninth.
"I was excited," Bellinger said. "It's kind of weird saying you're in Triple-A because you first see them and those guys are really closer to the big leagues than you are. But I'm just excited to get up here and see what it's all about."
Bellinger grounded out in his first at-bat Sunday, then lofted a solo shot to right field in the third to get the Dodgers on the board. He followed that with a two-run homer in the fifth off Omaha starter Jonathan Dziedzic before tacking on a leadoff single to right in the seventh.
"It's always fun to hit two homers in a game," he said. "It's just one of those things, but then again, you've got to go out tomorrow and try to help the team win again and stick with your approach."
It was the third two-homer game of the season for the 2013 fourth-round pick and his second in a week. Bellinger has seven long balls in his last 11 games across two levels.
"I think because it's toward the end of the year, that's when pitchers start to get tired," he said. "So I just try to step up and grind it out even harder for myself, just trying to take advantage of missed locations, and that's what I've been trying to do so far."
Oklahoma City concludes the regular season Monday before hosting Nashville on Wednesday in the opener of a best-of-5 Pacific Coast League semifinal series. Bellinger said he hopes his presence, along with that of Dodgers No. 17 prospect Chase De Jong -- who was promoted with him and started on Sunday -- is something that can spark his new team to a postseason run.
"Chase has been awesome all year," Bellinger said. "He pitches to contact, but he can also strike people out. I love to play defense behind him because he pounds the strike zone and he knows what he's doing. He's a good pitcher and I'm excited for his future, too."
De Jong (1-0) went 5 1/3 innings for the win, allowing one run on six hits and a walk with eight strikeouts, before Raiston Cash, Sam LeCure and Jacob Rhame combined to yield one hit over over the final 3 2/3 frames.
O'Koyea Dickson matched Bellinger with three hits, including his 18th homer, and drove in four runs.
Dziedzic fell to 5-10 after giving up three runs on five hits over five innings. He walked four and fanned three.
Michael Peng is a contributor to MiLB.com. Follow him on Twitter @MichaelXPeng