Dodgers tap top three prospects for camp
Bellinger, Verdugo, Calhoun set to join 18 other players in Glendale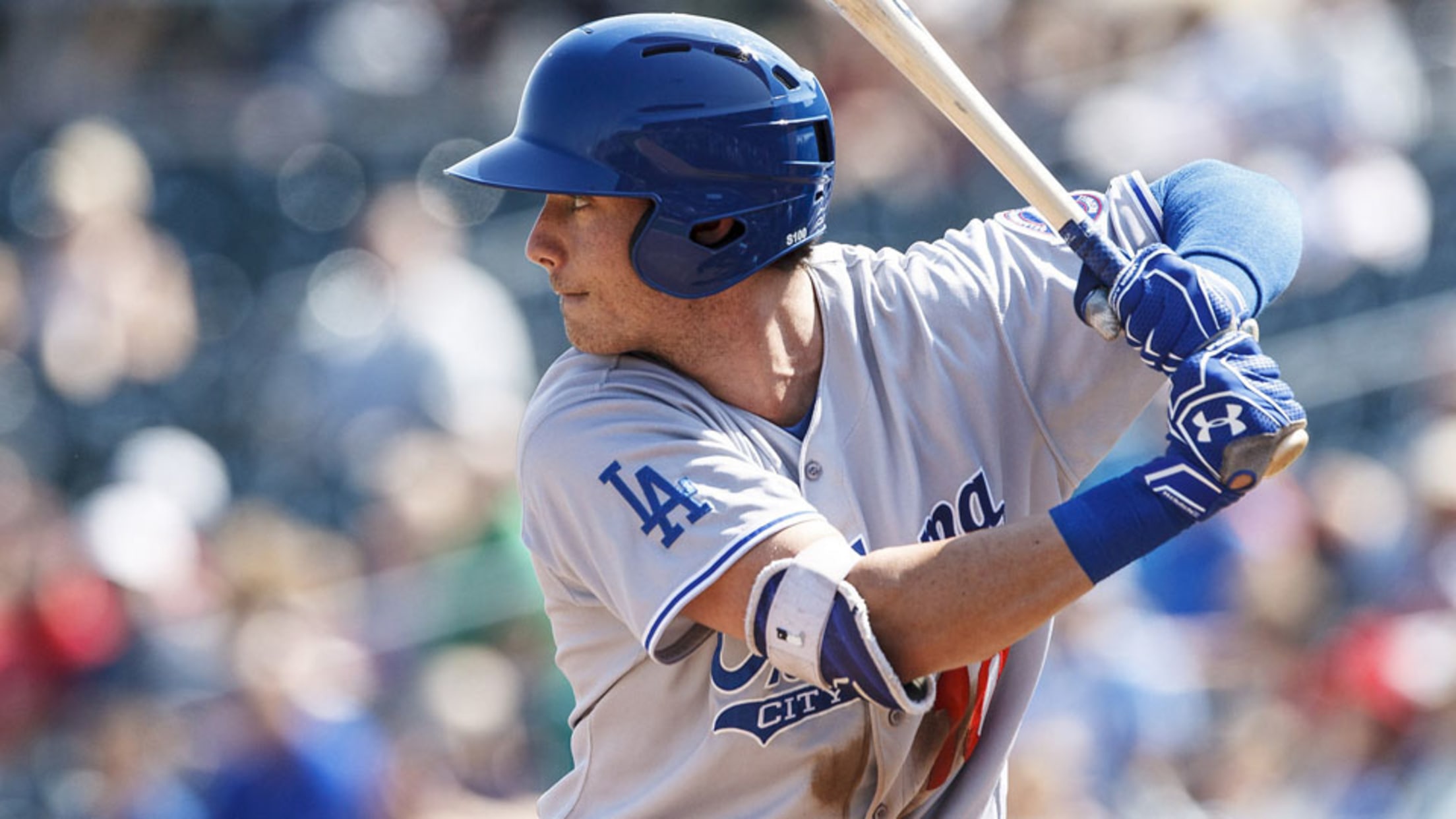 Cody Bellinger hit .271/.365/.507 across the two levels in 2016. (Michael Spomer/Cal Sport Media)
The Dodgers have been introducing a steady stream of young talent over the past few years with the likes of Joc Pederson and Corey Seager. And this spring will be no different.Los Angeles extended big league camp invites to its top three prospects -- Cody Bellinger, Alex Verdugo and Willie
The Dodgers have been introducing a steady stream of young talent over the past few years with the likes of Joc Pederson and Corey Seager. And this spring will be no different.
Los Angeles extended big league camp invites to its top three prospects -- Cody Bellinger, Alex Verdugo and Willie Calhoun -- along with 18 other players.
Top Dodgers prospect Bellinger got a three-game taste of Triple-A Oklahoma City after hitting .263 with 26 homers and 71 RBIs in 114 games with Double-A Tulsa. MLB.com's No. 32 overall prospect then went to his home state to compete in the Arizona Fall League, where he posted a .314/.424/.557 slash line in 20 games.
Sharing the Drillers outfield with Bellinger, second-ranked Dodgers prospect Verdugo also is coming off a strong campaign. MLB.com's No. 46 prospect swatted a career-high 13 homers and 63 RBIs before heading to the AFL.
In his first full season, third-ranked Calhoun joined the other two in Tulsa and went to the Fall League. Baseball's No. 88 prospect drove in 88 runs while leaving the yard 27 times in 132 games with the Drillers.
Right-handers Joshua Sborz and Trevor Oaks also also invited to camp. Splitting time between the bullpen and the rotation, Los Angeles' No. 14 prospect Sborz went 8-5, sporting a 2.81 ERA with 125 strikeouts and 36 walks in 125 innings for Class A Advanced Rancho Cucamonga and Double-A. No. 28 Oaks jumped across three levels, posting a 14-3 record with a 2.74 ERA, 108 punchouts and 21 walks in 151 frames spanning 24 starts for the Quakes, Drillers and Dodgers.
­­­­­­­­­Also invited to camp were Minor League right-handers Ralston Cash, Yaisel Sierra and Madison Younginer; left-hander Patrick Schuster; catchers Jack Murphy and Wynston Sawyer; outfielders Stetson Allie and Henry Ramos; and utilitymen O'Koyea Dickson and Darnell Sweeney.
The Dodgers sent invites to Major League right-hander Fabio Castillo, Brandon Morrow and Steve Geltz. They also invited catcher Bobby Wilson, infielder Charlie Culberson and outfielder Tyler Holt.
Kelsie Heneghan is a contributor to MiLB.com. Follow her on Twitter: @Kelsie_Heneghan.