"DOG DAYS" OF SUMMER: July 10 & 17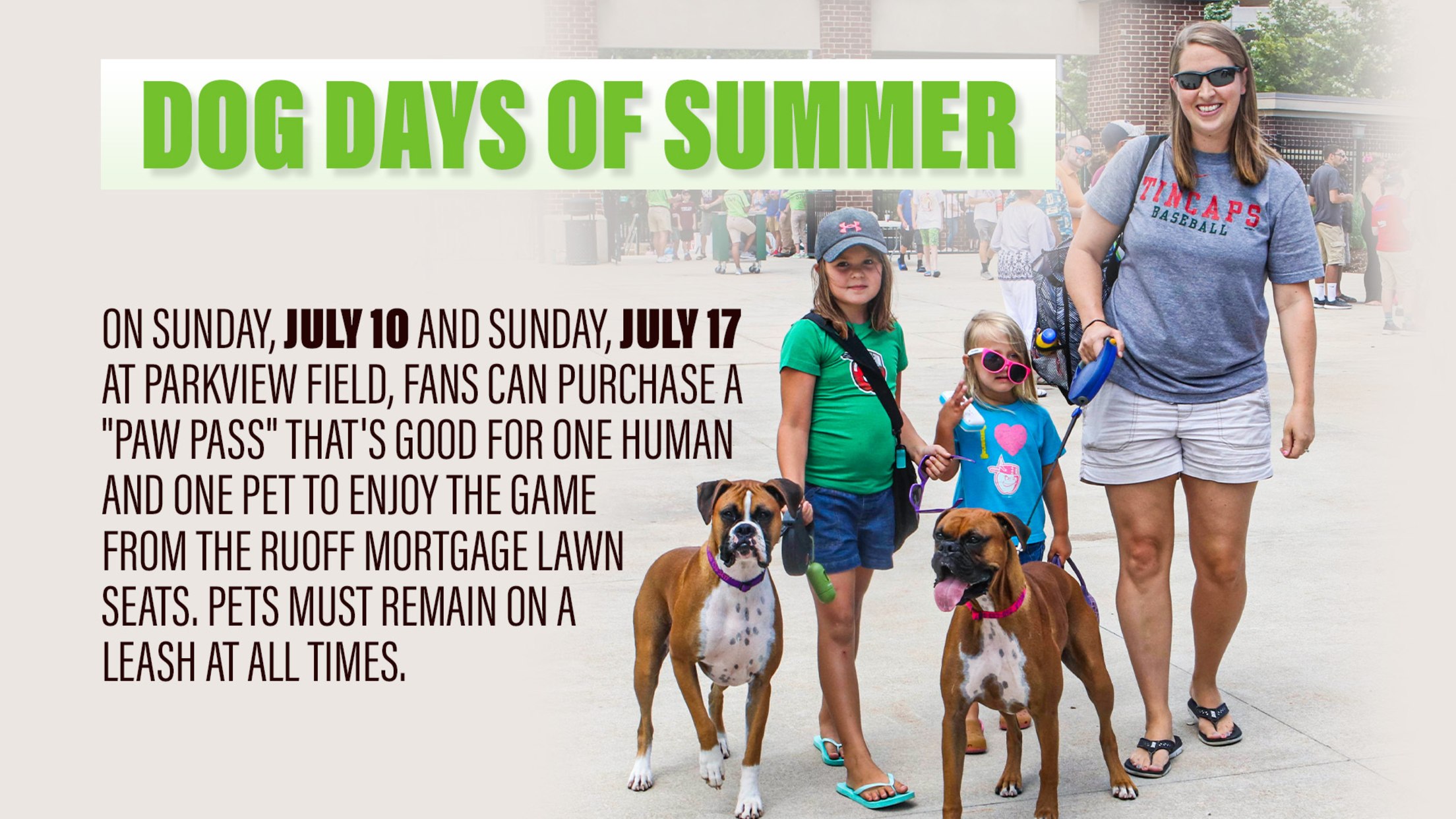 The TinCaps have added two more pet-friendly games to their 2022 schedule! On Sunday, July 10 (1:05 p.m.) and Sunday, July 17 (1:05 p.m.) at Parkview Field, fans can purchase a "Paw Pass" that's good for one human and one pet to enjoy the game from the Ruoff Mortgage Lawn
The TinCaps have added two more pet-friendly games to their 2022 schedule!
On Sunday, July 10 (1:05 p.m.) and Sunday, July 17 (1:05 p.m.) at Parkview Field, fans can purchase a "Paw Pass" that's good for one human and one pet to enjoy the game from the Ruoff Mortgage Lawn Seats. Pets must remain on a leash at all times. See links below to purchase.
These "Dog Days of Summer" are in addition to "Paws and Claws Nights" presented by Law's Country Kennel on Wednesdays throughout the season. The TinCaps still have three Wednesday night games on Aug. 3, 17, and 31 remaining as well. Those nights also feature a special sale on White Claw Hard Seltzer. Click here to purchase tickets for those nights.
Check out the rest of the team's fun and exciting promotional schedule by clicking here!