Dragons 2019 Team Preview, Part 1: Catchers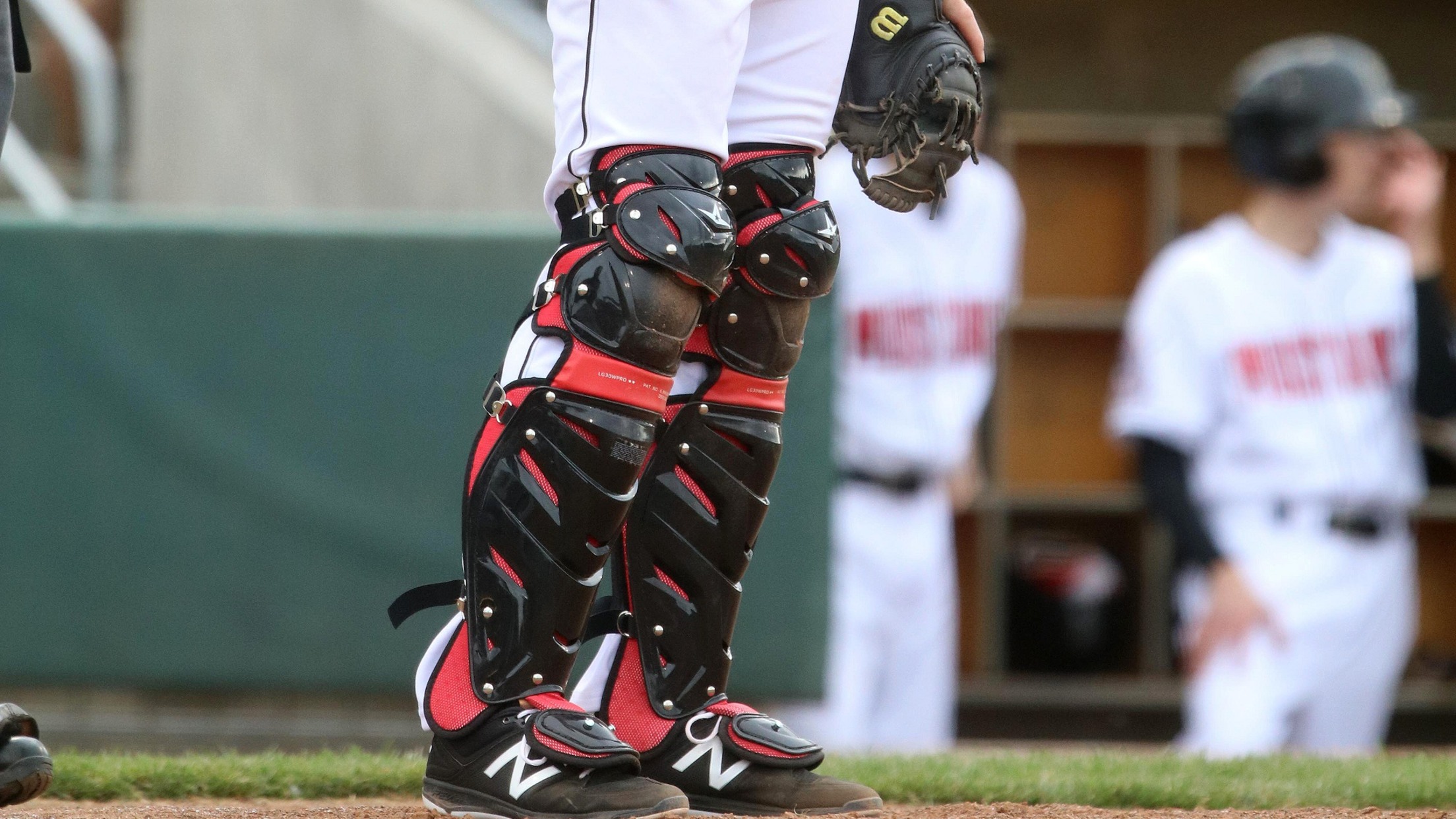 Jay Schuler with Billings in 2018 (Billings Mustangs)
There will be a lot of activity today at the Cincinnati Reds minor league complex in Goodyear, Arizona. Today, Reds minor league pitchers and catchers, coaches, and trainers arrive for spring training as the minor league office officially opens. Tomorrow, players have their first workout. On March 6, the remaining
There will be a lot of activity today at the Cincinnati Reds minor league complex in Goodyear, Arizona. Today, Reds minor league pitchers and catchers, coaches, and trainers arrive for spring training as the minor league office officially opens. Tomorrow, players have their first workout. On March 6, the remaining position players are due in camp, and on March 15, the Dayton Dragons will play their first spring training game of 2019 when they meet the Lake County Captains, the Cleveland Indians Single-A affiliate, in Goodyear.
The Reds list 171 minor league players due in camp, but the number of players competing for jobs is actually higher. There are 63 players in big league camp with the Reds, and with only 25 roster spots available in Cincinnati, many of those 63 will eventually be assigned back to minor league camp. In effect, the Reds have 234 players in Arizona competing for 125 jobs. There are four Reds farm clubs that open their seasons on April 4, and each team has 25 roster spots, along with 25 players that make the big league roster. The competition will be fierce.
Minor League rosters will change almost daily throughout the spring. As the Reds trim their Major League spring roster, it will create a domino effect with the Minor League rosters. For example, when a player is sent down from big league camp and assigned to the Triple-A Louisville Bats spring roster, a player from the Louisville team will be sent to Double-A Chattanooga, and so on. The Dayton roster will not be set until the end of spring training.
The final spring game for the Dragons and many former Dragons will be played in Dayton on March 30. The Dragons will host their "20th Season Celebration Game" on that date at 2:00 p.m. at Fifth Third Field. The game will match the 2019 Dragons ("Team 20") against a team of Dragons alumni who are still playing in the Cincinnati Reds minor league system. Individual game tickets for the Dragons 20th Season Celebration Game are available now. Go to daytondragons.com/celebrationgame or Ticketmaster.com. Additional information on the Dragons 20th Season celebration including videos on the 20 Greatest Dragons, special 20th Season merchandise, and Dragons alumni listings is available here: https://www.milb.com/dayton/team/20.
There is a complete listing of all Minor League players in camp with the Reds here at RedsMinorLeagues.com: https://redsminorleagues.com/2019/02/14/cincinnati-reds-minor-league-spring-training-roster-for-2019/
The complete Minor League game schedule in Arizona is here: https://redsminorleagues.com/2019/02/15/cincinnati-reds-minor-league-spring-training-schedule-2/
The Dragons will open the Midwest League season on Thursday, April 4th against the Bowling Green Hot Rods at 7:00 p.m. Again this season, all 140 home and road games can be heard on radio on WONE 980 AM and on the internet at wone.com and the Dragons Mobile App. The Dragons will again televise all Saturday and Sunday home games, plus a few Friday night games, on the Dayton CW.
Over the next four weeks, we will provide an eight-part preview of the 2019 Dayton Dragons.
This is part one of an eight-part series previewing the 2019 Dragons. Players listed here are candidates for positions on the 25-man Dragons season-opening roster.
This preview is an unofficial projection of possible roster candidates. Minor League rosters are not established until April 3. Spring training variables including performance, injuries, trades, and additional player acquisitions will impact the roster accordingly.
Click links on each name for career stats and player information.

Catchers
Candidates:
Jay Schuyler
,
Pabel Manzanero
,
Robert Boselli
,
Valentin Martinez
.
The Dragons split the catchers' work load in 2018 between
Hendrik Clementina
and
Mark Kolozsvary
. Clementina started the mid-season Midwest League All-Star Game and was eventually selected as a MWL Full-Season all-star. Both Clementina and Kolozsvary are expected to move up to Advanced-A Daytona in 2019.
Jay Schuyler and Pabel Manzanero split the catching duties with the Rookie-level Billings Mustangs (one level below the Dragons in the Reds farm system) in 2018, and both are expected to move up to Dayton. Both players also play first base as a secondary position (they combined to play 37 games at first base with Billings last season), so it is quite possible that the Dragons will have a third catcher on the roster in 2019 so that there is a true backup on the bench on days when both Schuler and Manzanero are in the lineup. Robert Boselli and Valentin Martinez are candidates for the third catcher role.
Jay Schuyler is a native of Dana Point, California, known as one of the top surfing locations in America, situated about 60 miles southeast of downtown Los Angeles. He played college baseball at the University of San Diego, a good program that has been to the NCAA tournament eight times in the last 17 years and produced current Chicago Cubs star
Kris Bryant
. They play in the West Coast Conference, a strong league that features traditional powers Pepperdine and Loyola Marymount. Schuyler was the best hitter on the San Diego team last spring before being selected by the Reds in the seventh round of the June draft. Prior to college, Schuyler was a huge star at Dana Hills High School, the same school that produced current Dragons pitching coach Seth Etherton.
The 2018 season was Schuyler's junior year at San Diego. After playing sparingly as a freshman in 2016, he broke out as a sophomore in 2017 and hit .352 with six home runs in 54 games, posting a .926 OPS. He followed that up with a similar season as a junior in 2018 and batted .342 with seven home runs, starting all 55 of his team's games. He was also selected Academic All-Conference in 2018.
After signing with the Reds, Schuyler was assigned to Billings and got off to a very slow start to begin his professional career. At the end of the first half, he was hitting just .171 with only one extra base hit in 25 games. But in the second half, Schuyler improved tremendously to become one of the Pioneer League's best hitters. He played in 33 games in the second half, batting .339 with an on-base percentage of .403. For the year, Schuyler finished at .272 with one home run and 23 RBI in 58 games. He primarily hit in the #2 spot in the Billings batting order. He served as the Billings catcher in 39 games, played 10 games at first base, four in left field, and six as his team's designated hitter. He is 21 years old and is listed at 6'1", 190 lbs.
Pabel Manzanero also saw plenty of time behind the plate at Billings in 2018, catching 29 games while playing in 27 others at first base, serving mostly as the Mustangs cleanup hitter in the lineup. Manzanero has been around the Reds organization for six seasons since signing as a free agent out of Venezuela in the fall of 2012 as a 16-year-old. He has hit well in recent years, batting at least .290 in three of his last four seasons. In 2018, he hit .291 at Billings in 66 games with nine home runs including two in one game on July 23. Manzanero is 23 years old and is listed at 6'3", 240 lbs.
With Schuyler and Manzanero potentially in the lineup at the same time, as they often were at Billings in 2018, the Dragons may carry a third catcher.
Robert Boselli is a New Jersey native who played two years of college baseball at St. John's before being selected in the 37th round of the draft by the Reds in 2018. Boselli played two years of junior college baseball before arriving at St. John's in 2017. He became a starter in 2018 and batted .285 with four home runs in 49 games. After signing professionally, Boselli reported to Billings and played briefly for the Mustangs before being reassigned to the Reds new affiliate in Greeneville, Tennessee. He played in 24 games for the G-Reds, batting .225 with a pair of home runs. Boselli is 6'4, 240 lbs. and is 22 years old.
Valentin Martinez is a native of the nation of Colombia and like Manzanero, he has been in the Reds system for several years. He signed as a free agent in the summer of 2013 as a 16-year-old. He spent three seasons with the Reds Dominican Summer League affiliate before coming to the U.S. in 2017. In 2018, he played with four different Reds farm clubs at various levels of the organization, wherever a need arose, including eight games at the Triple-A level with Louisville. He totaled 50 at-bats and hit .220. He saw the most time at Billings and batted .308 in 12 games with his only home run of the season. He is 22 years old and is listed at 6'0", 175 lbs.
Next up: First Basemen
###