Dragons score eight late to rout Locos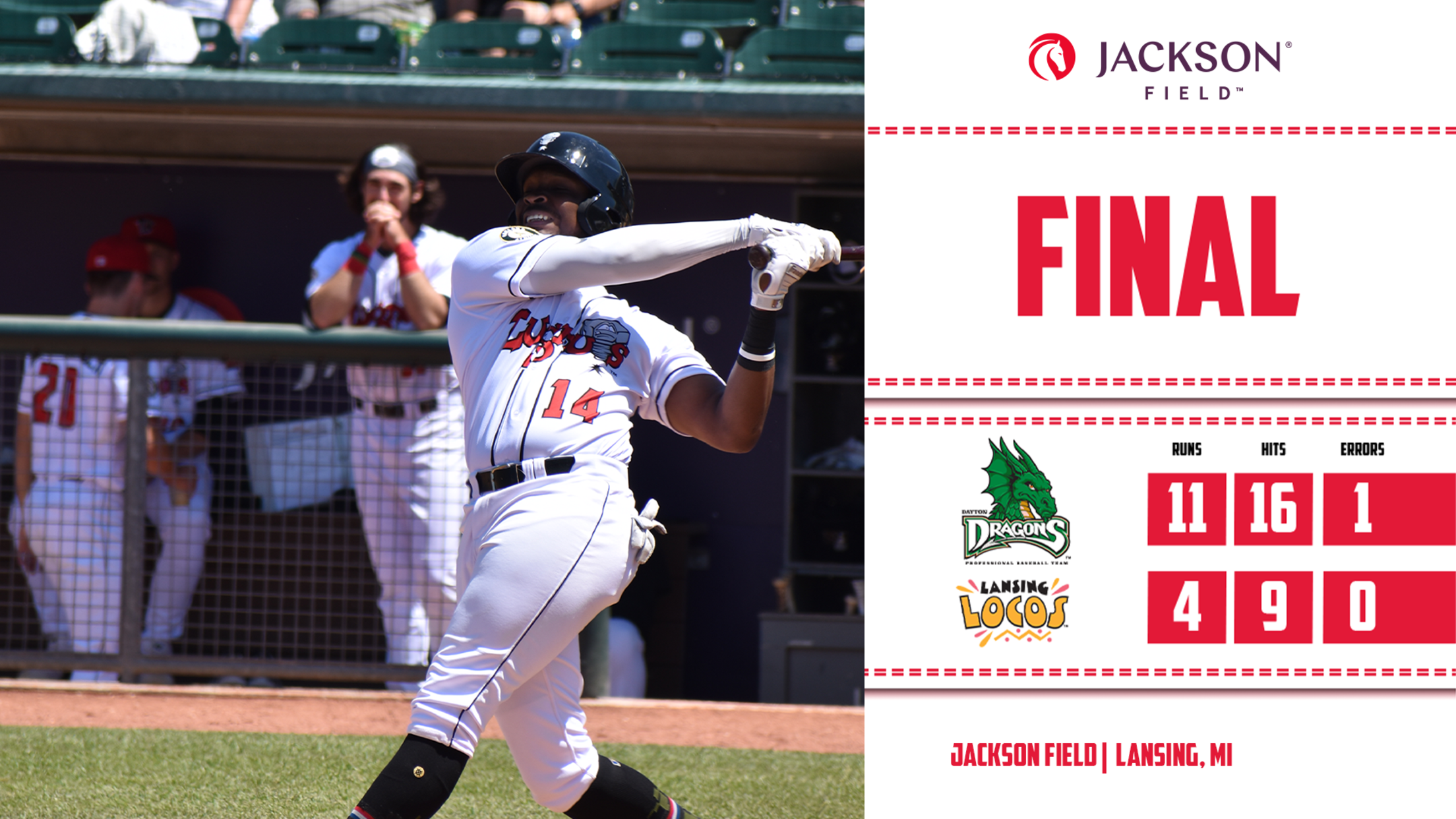 LANSING, Mich. – The Dayton Dragons (48-41) scored five runs in the eighth and three in the ninth to blow open a tight game, defeating the Lansing Locos (42-47), 11-4, in front of 7,232 on Latino Night at Jackson® Field™. Lansing starter Jack Cushing came into the night looking for
LANSING, Mich. – The Dayton Dragons (48-41) scored five runs in the eighth and three in the ninth to blow open a tight game, defeating the Lansing Locos (42-47), 11-4, in front of 7,232 on Latino Night at Jackson® Field™.
Lansing starter Jack Cushing came into the night looking for his league-leading seventh win in just his eighth appearance in High-A, but gave up three runs in six innings, striking out five. Dayton right-hander Eduardo Salazar limited Lansing to a Jordan Díaz RBI single in his six innings, sending the game to the late-going with Dayton in front, 3-1.
Locos reliever Brock Whittlesey pitched a perfect seventh inning, but was knocked out in a five-run eighth, climaxing with a Juan Martínez two-run double.
Martínez followed up an inning later with a two-run off Charlie Cerny in a three-run ninth, prompting Lansing to turn to knuckleballing catcher Cooper Uhl to record the final two outs.
In the loss, Lester Madden, Jr., went 3-for-4 with a double and 2021 seventh-rounder Brett Harris hit his first professional home run, a two-run shot in a three-run ninth.
William Simoneit went 0-for-4 with an HBP, extending his on-base streak to 16 games.
The finale of the six-game series is at 1:05 p.m. Sunday on a Capital City Market Kids Day, with Kids Run the Bases after the game. Left-hander Jack Owen makes his professional debut for the Lansing Black Rhinos, opposing Dayton right-hander Christian Roa (1.50 ERA). To purchase tickets, visit lansinglugnuts.com or call (517) 485-4500.
# # #