Draper Dominates As Scrappers Snap Skid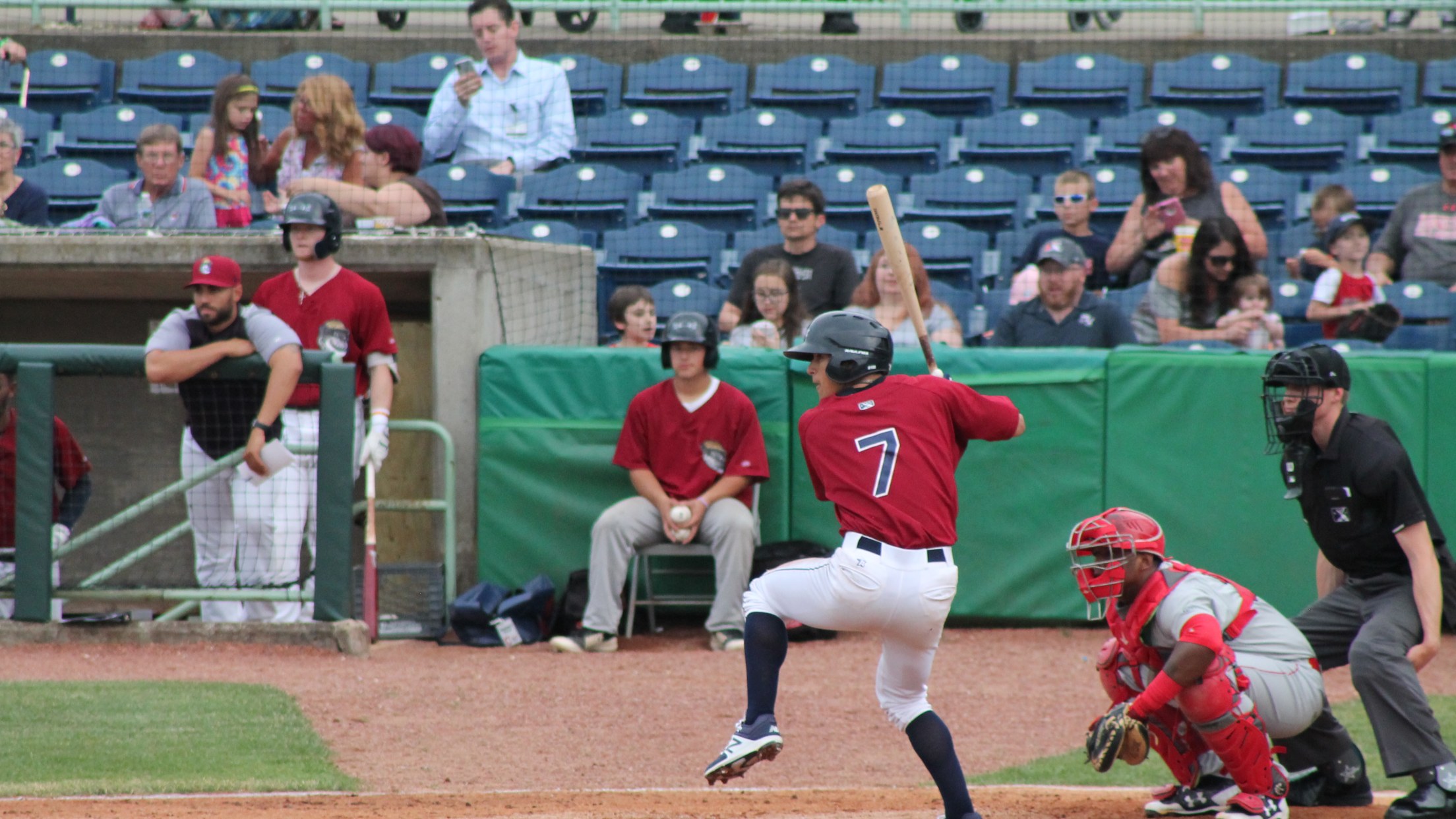 (Auburn, NY)-The Mahoning Valley Scrappers raced out to a three run lead in the first inning and never looked back on the way to an 8-2 win over the Auburn Doubledays at Falcon Park on Monday night. Zach Draper at one point retired 19 straight as he racked up nine
(Auburn, NY)-The Mahoning Valley Scrappers raced out to a three run lead in the first inning and never looked back on the way to an 8-2 win over the Auburn Doubledays at Falcon Park on Monday night. Zach Draper at one point retired 19 straight as he racked up nine strikeouts. The win snapped the Scrappers eight game losing streak.
Mahoning Valley would get on the board thanks to an RBI ground out from Mitch Reeves. Hosea Nelson followed with a two run homerun to right for a 3-0 lead. It was Nelson's eighth homer of the season.
The Scrappers would break the game open in the top of the seventh inning. The inning would start with a single from Jose Fermin and a double from Tyler Freeman. A one out hit by pitch to Henry Pujols would load the bases for Jason Rodriguez. Rodriguez would bounce into a run scoring fielder's choice but an error on the play would allow a second run to score. Simeon Lucas followed with a two run double to push the lead out to 7-0.
Lucas would add another run in the top of the ninth inning with an RBI single. Lucas finished the night with four hits and three RBI.
Zach Draper (6-4) was magnificent in 6.2 innings of work. He allowed 2 earned runs on 3 hits. Draper struck out 9 without walking a batter. Luis Araujo finished the game with 2.1 innings of relief work.
The win pulls the Scrappers to within 1.5 games of the Doubledays for first place in the Pinckney Division.

The Scrappers (33-28) continue the series in Auburn on Tuesday night. Justin Garza is scheduled to start. First pitch is set for 6:30. The Scrappers return home on Thursday night for a three game series with the West Virginia Black Bears. Get your tickets now at mvscrappers.com or by calling 330-505-0000 or visiting the Chevy All-Stars box office at Eastwood Field.