Drillers Drop Fourth Straight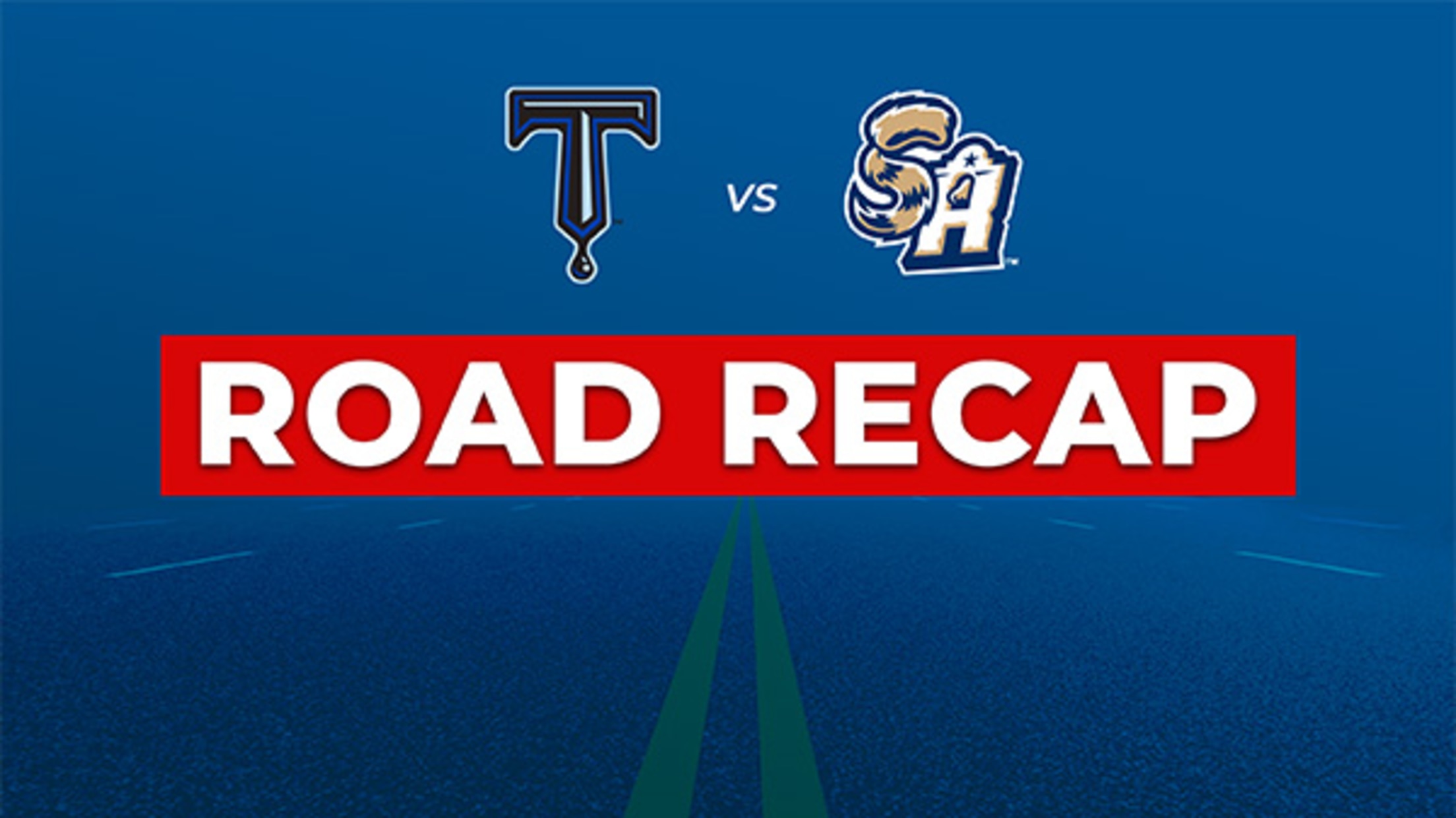 The Tulsa Drillers dropped their fourth straight game on Thursday night as the San Antonio Missions took advantage of two unearned runs to defeat the Drillers 6-5. The Drillers have now lost the first three games of the six-games series at San Antonio's Nelson Wolff Stadium. They are now 1.5
The Tulsa Drillers dropped their fourth straight game on Thursday night as the San Antonio Missions took advantage of two unearned runs to defeat the Drillers 6-5. The Drillers have now lost the first three games of the six-games series at San Antonio's Nelson Wolff Stadium. They are now 1.5 games behind first-place Wichita in the Texas League North Division standings.
Both squads began the game by scoring runs in the first inning. Following Jacob Amaya's double, Devin Mann delivered a run-scoring single for a 1-0 Tulsa lead.
Esteury Ruiz began the Missions half of the first with a double to left field. Following a walk to Connor Hollis, Ruiz stole third before scoring on a groundout. A second groundout brought in Hollis to give the Missions a 2-1 lead.
The Drillers went back in front by scoring three runs in the third inning. Three consecutive singles gave Tulsa its first run of the inning. Andy Pages followed with a walk, and the Drillers scored their second run on Carson Taylor's RBI single. Finally, Hunter Feduccia drew a bases-loaded walk to give Tulsa a 4-2 lead.
San Antonio immediately took the lead back in the bottom half of the third on a bases-loaded, two-run single and an RBI groundout, giving the Missions a 5-4 lead.
A passed ball from catcher Taylor posted the sixth run for San Antonio.
The Drillers continued to display their power when James Outman hit a solo home run in the sixth to bring the game to within one run.
Over the final three innings, the Drillers were blanked on just two hits, a hit batter and a walk. Angel Felipe closed the game out for the Missions, recording the final three outs and earning his sixth save of the season.
HIGHLIGHTS AND HAPPENINGS:
*The Drillers recorded two errors in the game, resulting in two unearned runs.
*Tulsa used a trio of relievers in Jose Martinez, Nick Robertson and Tanner Dodson. None of the three relievers allowed an earned run.
*Landon Knack allowed a career-high three walks on Thursday. Each walk came into score.
*The Missions scored half of their runs on groundouts.
*With Outman's homer, the Drillers added to their Texas League leading 74 home runs on the season.
UP NEXT:
The Drillers and Missions will meet in game four of their six-game series on Friday night in San Antonio. First pitch is scheduled for 7:05 p.m. at Nelson Wolff Stadium. The starting pitchers are slated to be:
Tulsa – RHP Bobby Miller (1-1, 4.60 ERA)
San Antonio – RHP Lake Bachar (0-0, 3.27 ERA)