Drillers Hold Early Lead to Even Series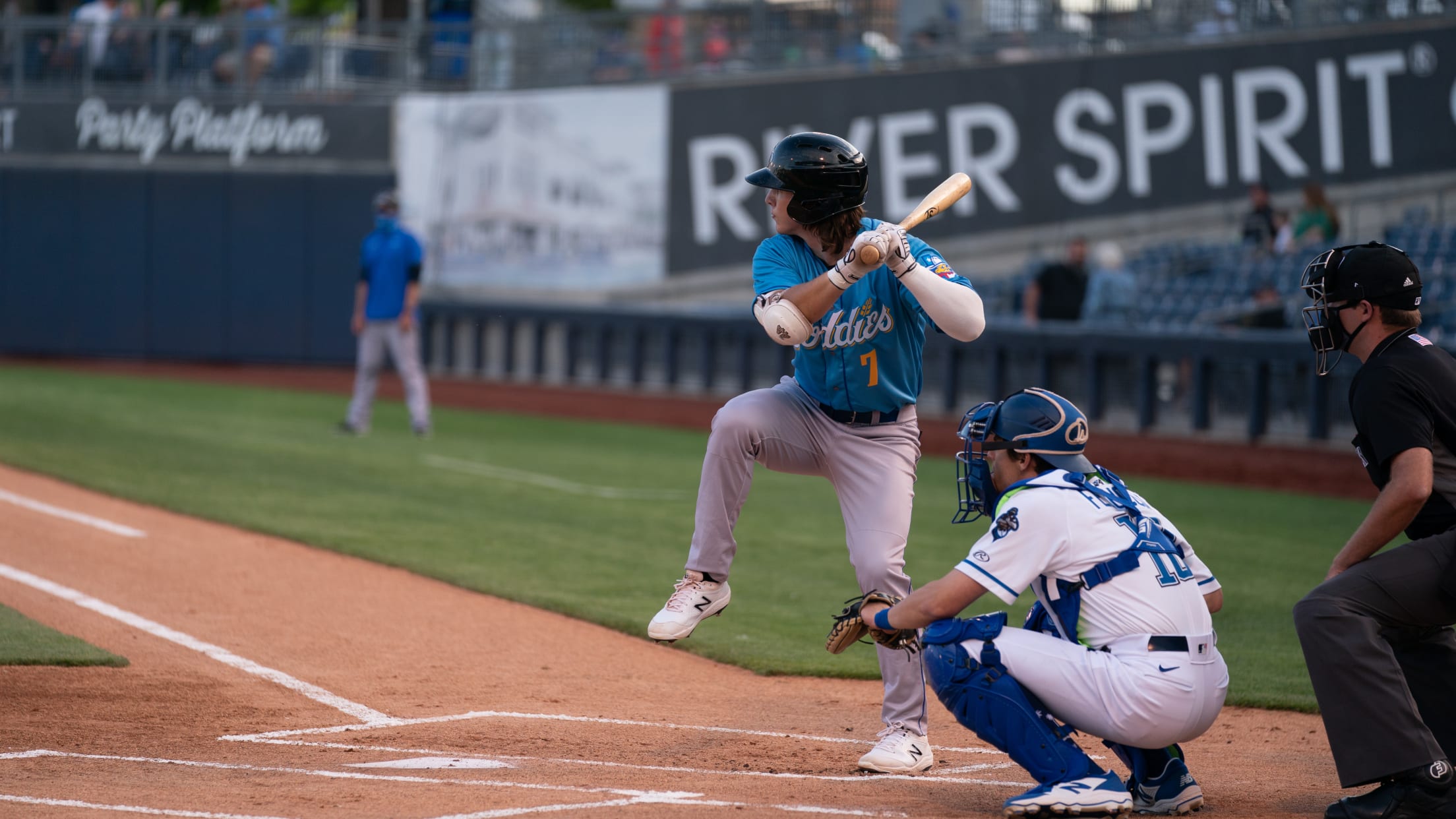 TULSA, Okla. – The Sod Poodles fell to the Tulsa Drillers Friday night at ONEOK Field, 12-3. The Drillers scored six runs in the opening frame and held on to even the season's opening six-game series at two games a piece. Tulsa plated the game's first runs on a two-run
TULSA, Okla. – The Sod Poodles fell to the Tulsa Drillers Friday night at ONEOK Field, 12-3. The Drillers scored six runs in the opening frame and held on to even the season's opening six-game series at two games a piece.
Tulsa plated the game's first runs on a two-run single from first baseman Devin Mann. Amarillo starter Tyler Holton then allowed a three-run homer to Jeren Kendall to make it a 5-0 lead. After righty Luis Castillo replaced Holton, Steve Berman delivered an RBI double to give the Drillers a 6-0 advantage.
Tulsa plated two more runs against Castillo in the second.
The score stayed 8-0 until the fifth, when Amarillo got the bats going against Tulsa reliever John Rooney. Luis Basabe and JanCarlos Cintron collected two straight hits, while Alek Thomas followed with a walk. It was the first of three walks for Thomas, who also doubled later in the game.
After an RBI groundout from Dominic Fletcher, the Soddies pulled closer on a Jake McCarthy's two-run single to score Cintron and Thomas. McCarthy's first of two hits made it an 8-3 ballgame.
Tulsa responded with four runs in the bottom half of the sixth to extend the lead to 12-3.
Bright spots from Amarillo's bullpen included the work of lefty Matt Gage and right-hander Chester Pimentel.
Gage entered in the third and went on to toss 2.1 scoreless frames, while striking out four. Pimentel pitched the final 2.1 innings of the game, allowing a run on two hits.
After the Sod Poodles' three-run fifth inning, Tulsa's bullpen managed to hold Amarillo scoreless the rest of the night. Guillermo Zuniga, Aaron Ochsenbein, and Mark Washington combined to throw four scoreless innings of relief to secure a Drillers win.
The six-game series continues Saturday night at 7:05 p.m. Amarillo sends righty Jeff Bain to the mound for his season debut, while Tulsa counters with righty Ryan Pepiot.