Drive, Hale's Jewelers Collaborate on Commemorative Holiday Ornament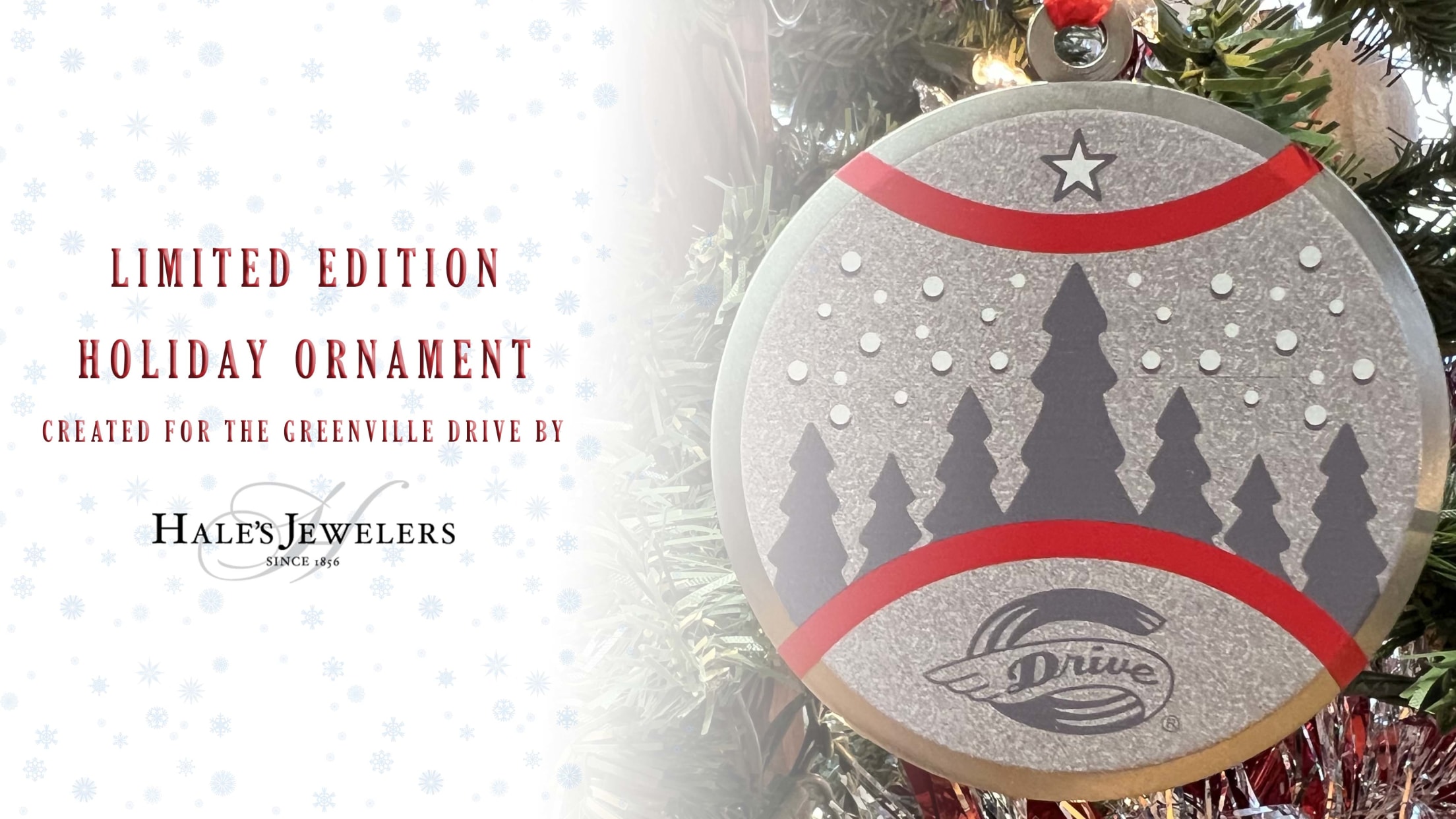 Long-time community partners the Greenville Drive & Hale's Jewelers, are excited to announce a special collaboration just in time for the holiday season – the first-ever Drive/Hale's collectible Christmas ornament. The first of what aims to be a new annual tradition, the Drive/Hale's Christmas ornament is the perfect way to
Long-time community partners the Greenville Drive & Hale's Jewelers, are excited to announce a special collaboration just in time for the holiday season – the first-ever Drive/Hale's collectible Christmas ornament. The first of what aims to be a new annual tradition, the Drive/Hale's Christmas ornament is the perfect way to celebrate baseball, Greenville, and the holidays this Christmas season.
Custom designed by the Greenville Drive & Hale's Jewelers teams, the ornament is produced by J. Jenkins and Sons, a leading jewelry manufacturer out of Maryland with over 100+ years' experience. This one-of-a-kind, high quality ornament is made of Silvertone metal and includes precise enamel detailing.
For 17 years the Greenville Drive have prided themselves on delivering award-winning entertainment & special memories to millions throughout the Upstate community. Similarly, for over 160 years, Hale's Jewelers has served the Greenville community as our region's premier jewelry destination, helping people celebrate life's most significant moments. The Drive & Hale's are both equally excited to broaden their long-standing partnership to now include a collectible Christmas ornament that everyone in the community can look forward to annually for years to come.
Limited quantities of the Drive/Hale's Christmas ornament are available now for purchase both at the Drive team store and online. Visit https://drive.milbstore.com/ for more information and to purchase yours today.