Dubon, Derby promoted to AAA Colorado Springs, Ortiz, Perrin activated from DL
Mauricio Dubon is leading all of Double-A baseball with 31 steals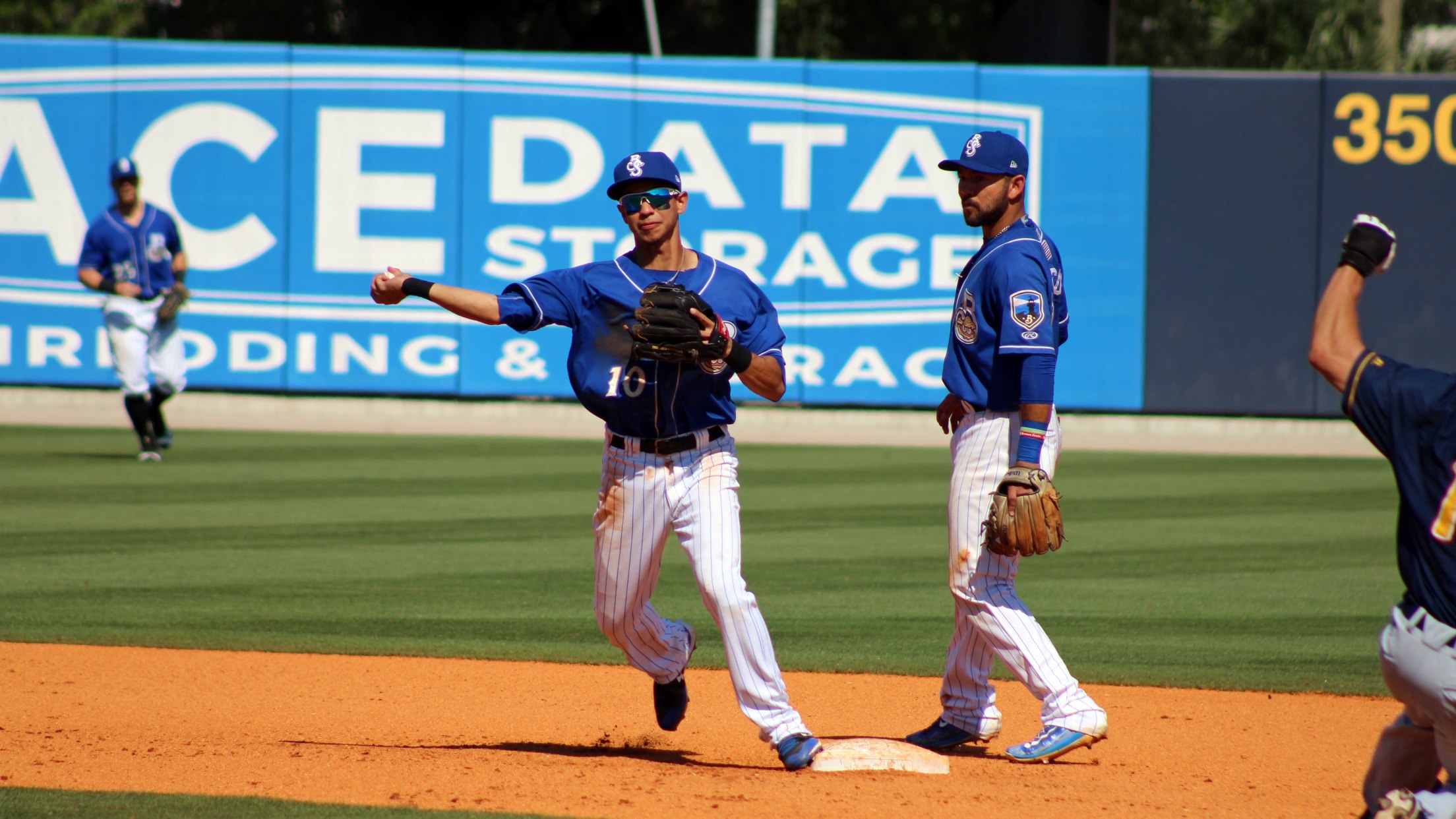 Mauricio Dubon led all of Double-A baseball with 31 stolen bases (BENTON REED)
BILOXI, MS - The Milwaukee Brewers announced the following roster moves on Monday. SS Mauricio Dubón  and RHP Bubba Derby  have been promoted to Triple-A Colorado Springs. Also, RHP Luis Ortiz   and RHP Jon Perrin  has been activated from disabled list.Dubon, 22, was named a Southern League All-Star after a standout first half of
BILOXI, MS - The Milwaukee Brewers announced the following roster moves on Monday. SS Mauricio Dubón and RHP Bubba Derby have been promoted to Triple-A Colorado Springs. Also, RHP Luis Ortiz and RHP Jon Perrin has been activated from disabled list.
Dubon, 22, was named a Southern League All-Star after a standout first half of the season. He batted .276 with two home runs and 24 runs batted in through 71 games for the Shuckers. His 74 hits rank sixth in the Southern League, and he leads all of Double-A baseball with 31 stolen bases. The #9 prospect in the Brewers organization was acquired from the Red Sox via trade before the 2017 season.
Derby, 23, receives his second promotion to Triple-A in the month of June. The righty is 2-1 with a 2.88 earned run average in 18 appearances, two of them starts, with the Shuckers. He threw 6.0 shutout innings and earned a win in one previous start with the Sky Sox.
Ortiz, 21, is 3-3 with a 3.02 earned run average in 11 starts for the Shuckers. The #4 prospect in the Brewers organization was placed on the disabled list on June 13 with a hamstring injury. He is scheduled to start tonight's series finale against the Mississippi Braves.
Perrin, 24, is 2-0 with a 3.93 earned run average in nine appearances, two of them starts, with the Shuckers. He was placed on the disabled list on May 25 with a back injury.
Click HERE to see the most up-to-date Shuckers roster. An updated PDF roster is attached to this email.
The Shuckers wrap up the first homestand of the second half on Monday night as they take on the Mississippi Braves. Luis Ortiz gets the ball for a 6:35 first pitch opposite Kolby Allard. Coverage will begin at 6:15 p.m. on the Biloxi Shuckers Radio Network's flagship station WGCM 1240 AM/100.9 FM and the TuneIn Radio app.
ABOUT THE BILOXI SHUCKERS:
The Biloxi Shuckers are the Double-A Southern League Affiliate of the Milwaukee Brewers. The Shuckers play at MGM Park in Biloxi, Mississippi. For more information, please visit biloxishuckers.com and follow us on Twitter @biloxishuckers and at facebook.com/biloxishuckers.com.