Durham claims Triple-A Final Stretch championship
Bulls went 9-1 over the last 10 games of the season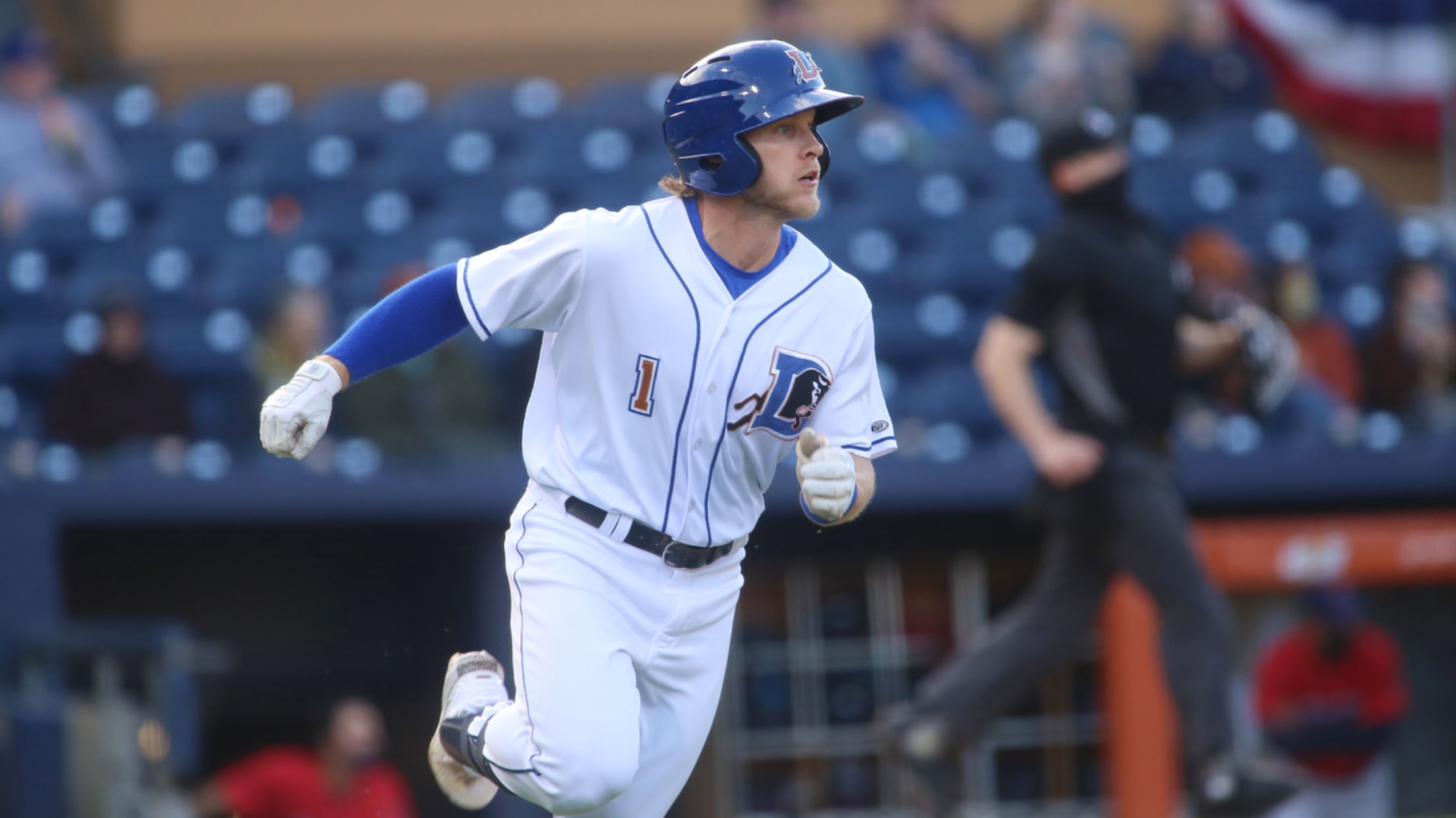 Bulls SS Taylor Walls crushed his first Triple-A home run in Friday's 6-4 defeat to Jacksonville in front of 3,057 at Durham Bulls Athletic Park. (Brian Fleming)
The Durham Bulls went 9-1 over the final 10 games of the season to win the Triple-A Final Stretch championship. Minor League Baseball announced on July 14 that 10 games would be added to the end of the 2021 schedule after the start of the season was delayed by nearly
The Durham Bulls went 9-1 over the final 10 games of the season to win the Triple-A Final Stretch championship.
Minor League Baseball announced on July 14 that 10 games would be added to the end of the 2021 schedule after the start of the season was delayed by nearly a month. The 10 games were dubbed the Triple-A Final Stretch and a cash award was presented to the Bulls for posting the best record over the 10-game span.
The Bulls were also regular season champions of the Triple-A East with a 77-43 record. The Buffalo Bisons went 8-1 and were the runner up in the Final Stretch competition.
"Our congratulations go out to the players and staff of the Durham Bulls as they finished off a tremendous season with the Triple-A Final Stretch championship," said Major League Baseball Senior Vice President, Minor League Operations and Development, Peter Woodfork. "In addition, we thank the fans who supported all the Clubs the last two weeks. We look forward to seeing you back at the ballpark in 2022."
The 2022 Minor League Baseball season will open on April 5.