Durham Walks Off With 3-2 10-Inning Win
Dalton Kelly's game-winning sacrifice fly ups Bulls' record to 4-0 in Triple-A Final Stretch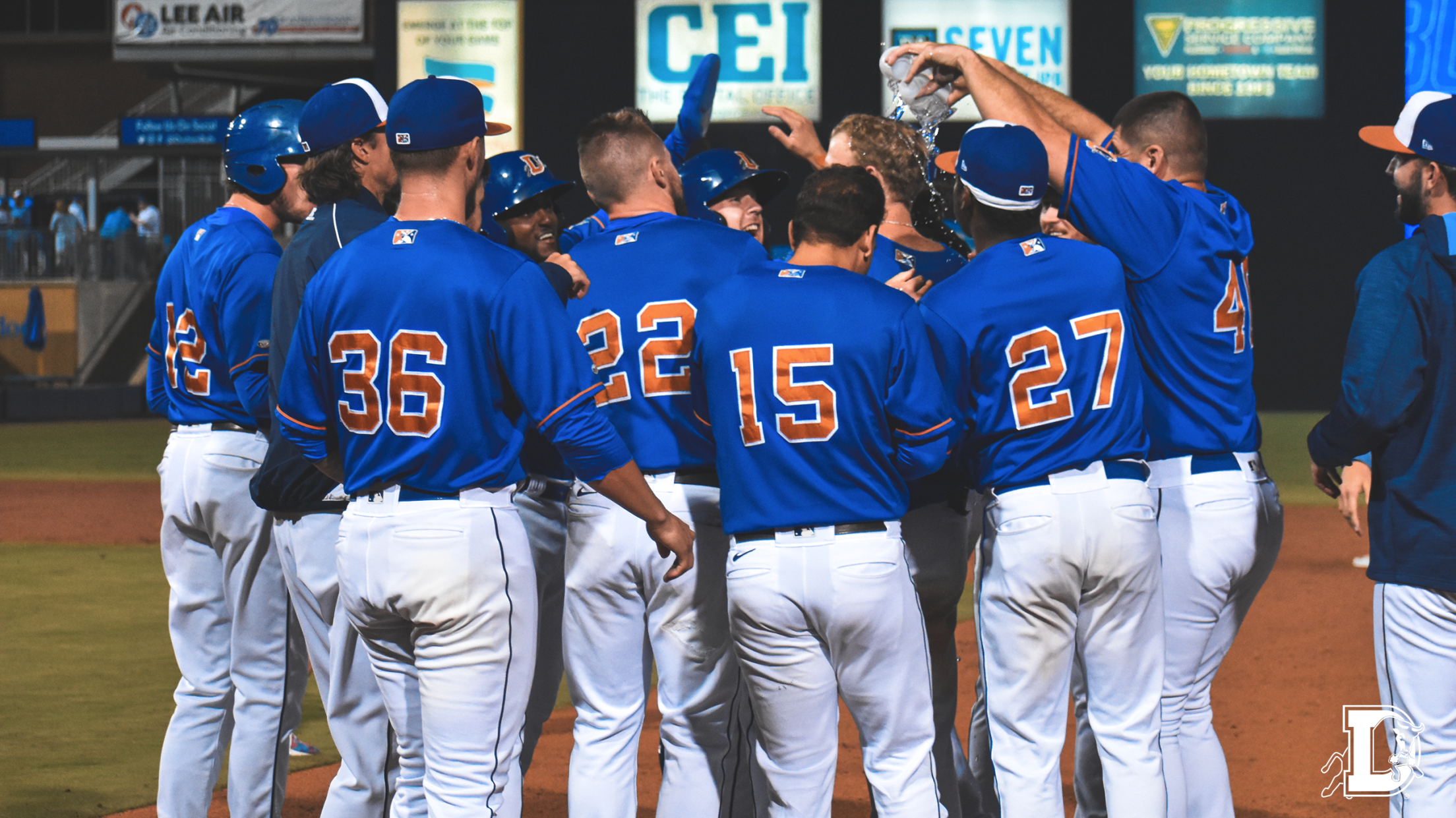 (Paxton Rembis / Durham Bulls)
Bulls designated hitter David Freitas smashed a game-tying two-run home run in the seventh, while first baseman Dalton Kelly's game-winning sacrifice fly in the tenth gave Durham a 3-2 come-from-behind walk-off victory over the Gwinnett Stripers to remain undefeated in the Triple-A Final Stretch on Saturday evening at Durham Bulls
Bulls designated hitter David Freitas smashed a game-tying two-run home run in the seventh, while first baseman Dalton Kelly's game-winning sacrifice fly in the tenth gave Durham a 3-2 come-from-behind walk-off victory over the Gwinnett Stripers to remain undefeated in the Triple-A Final Stretch on Saturday evening at Durham Bulls Athletic Park.
The win ups the Bulls' record to 4-0 in the Triple-A Final Stretch postseason with six games left. The Triple-A Final Stretch features all 30 Triple-A clubs playing a pair of five-game series. The club with the best winning percentage over that period will be declared the Triple-A Final Stretch Champion. Durham finished the regular season
Entering the last of the seventh trailing 2-0, Freitas crushed a two-run blast to center to even the contest and eventually force the extra frame. Pinch runner Vidal Brujan began the tenth at second and moved to third when RF Josh Lowe's bases on balls loaded the bases for Kelly, who lofted a fly ball to right deep enough to plate Brujan and give Durham their tenth walk-off win of the year.
Bulls relievers Cody Reed (1.0 IP, 2 K), Brian Moran (1.0 IP), Ryan Sherriff (1.0 IP, K), Colby White (1.0 IP, 2 K) and Shawn Armstrong (1.0 IP, K) combined for the final five shutout frames in support of starter Brent Honeywell Jr. (5.0 IP, 5 H, 2 R, 2 ER, 3 BB, 4 K). Armstrong earned the win to improve to 3-4, while Stripers righty Shawn Kelley (1.2 IP, R, 0 ER, 3 BB, K) suffered the defeat. Gwinnett starter Kyle Wright (6.0 IP, 3 H, 0 R, 3 BB, 6 K) did not factor in the final decisions despite a quality outing.
Durham is set to face Gwinnett on Sunday afternoon in their final home game of the 2021 season, with first pitch scheduled for 1:05pm ET. Neither teams' starting pitcher has been officially announced. Tickets are still available for that game, and can be purchased at DurhamBulls.com.