Dyer Wins it for Los Bólidos in a Thriller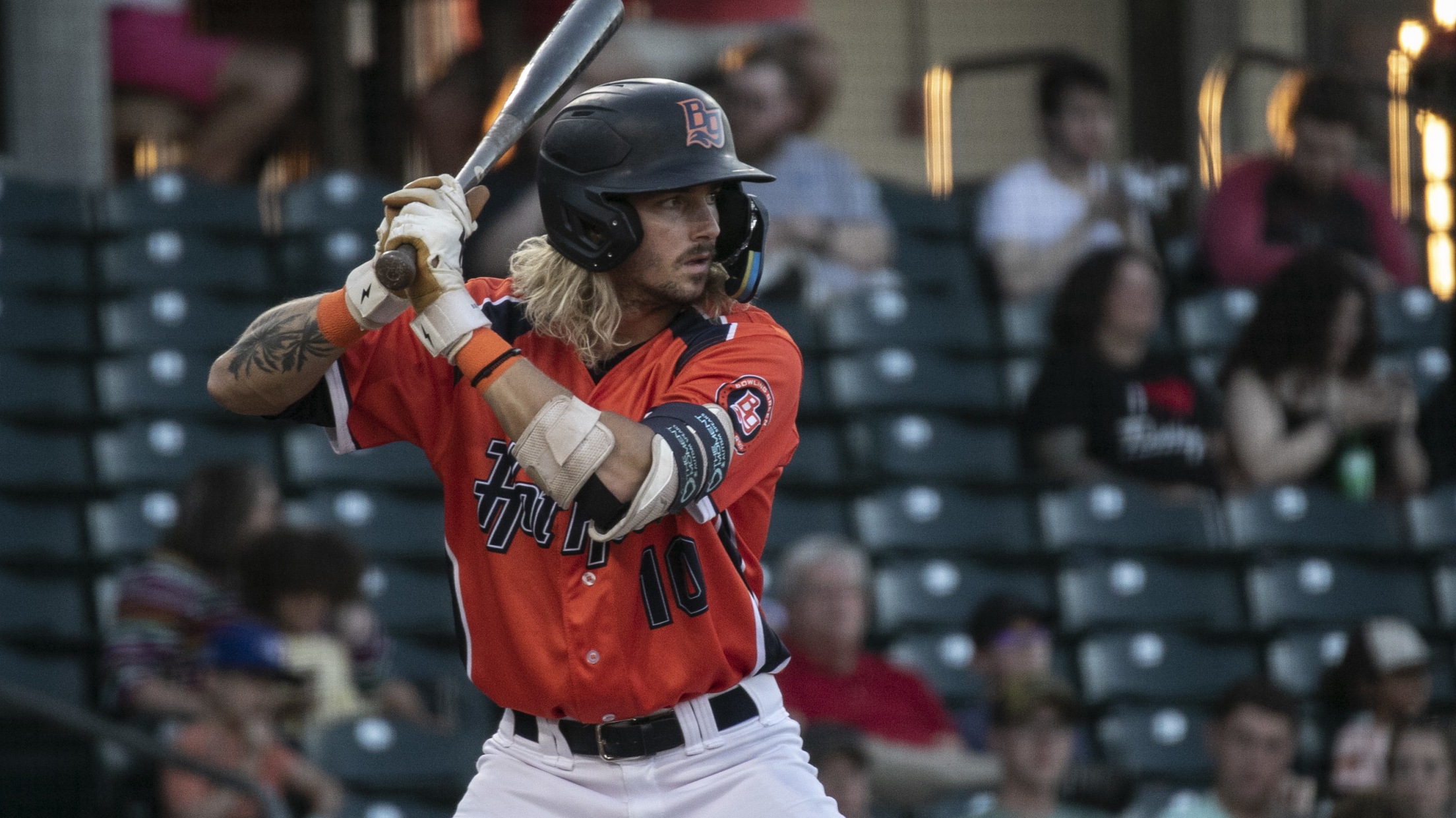 Bowling Green, Kentucky– Matthew Dyer knocked a bases-loaded single in the eighth to put los Bólidos de Bowling Green (30-22, 71-46) ahead for good in a 3-2 win over the Rome Braves (33-18, 69-48) at Bowling Green Ballpark on Saturday. The Hot Rods and Braves will play the series finale
Bowling Green, Kentucky– Matthew Dyer knocked a bases-loaded single in the eighth to put los Bólidos de Bowling Green (30-22, 71-46) ahead for good in a 3-2 win over the Rome Braves (33-18, 69-48) at Bowling Green Ballpark on Saturday. The Hot Rods and Braves will play the series finale on Sunday with a 1:05 PM CT first pitch.
Alexander Ovalles started the scoring with a solo home run off Braves starter Dylan Spain in the bottom of the fourth. Rome hit a two-run homer in the sixth to take a 2-1 lead. Bowling Green put the first three runners on in the seventh, and Johan Lopez doubled off the right-centerfield wall to tie the game at two.
Heriberto Hernandez led off the eighth with a single, and two more Bólidos hitters walked to load the bases for Dyer. He delivered a single up the middle to plate Hernandez and give BG a 3-2 lead. Evan Reifert pitched the eighth and ninth, inducing a game-ending double-play to seal the win for Bowling Green.
Anthony Molina threw 5.1 innings with two runs allowed on one hit, one walk and seven strikeouts in a no-decision. Graeme Stinson went 1.2 innings with one hit, a walk, and two strikeouts allowed. Reifert (5-2) earned the win in 2.0 shutout frames without allowing a hit; he walked one and struck out two.
Notes: Ovalles has hit seven homers since the all-star break… Hernandez hit in the leadoff spot for the first time this season… Lopez's last three hits have all been doubles… Molina has only allowed two earned runs in five starts… He has gone 5.0 innings or more in every start…His seven strikeouts are the second-highest total in his career… This was Bowling Green's first win as los Bólidos in 2022… Bowling Green and Rome will finish their series on Sunday at Bowling Green Ballpark, with first pitch set for 1:05 PM CT… RH Nathan Wiles (1-1, 4.64) will start for the Hot Rods against Braves RH Jose Montilla (3-0, 1.00)… The game is available to watch on MiLB.tv… Fans can listen to the game on Talk 104.1 FM and 930 AM WKCT and listen via the MiLB First Pitch app on Android and IOS, or go to the Hot Rods website at www.bghotrods.com... Fans can get their tickets for upcoming Hot Rods home games by calling 270-901-2121, visiting the Bowling Green Ballpark box office, or visiting www.bghotrods.com.
###
Hot Rods Baseball