Early Crooked Numbers Drive Ogden Win
Raptors claim first victory at home in 2017 on the back of offensive outburst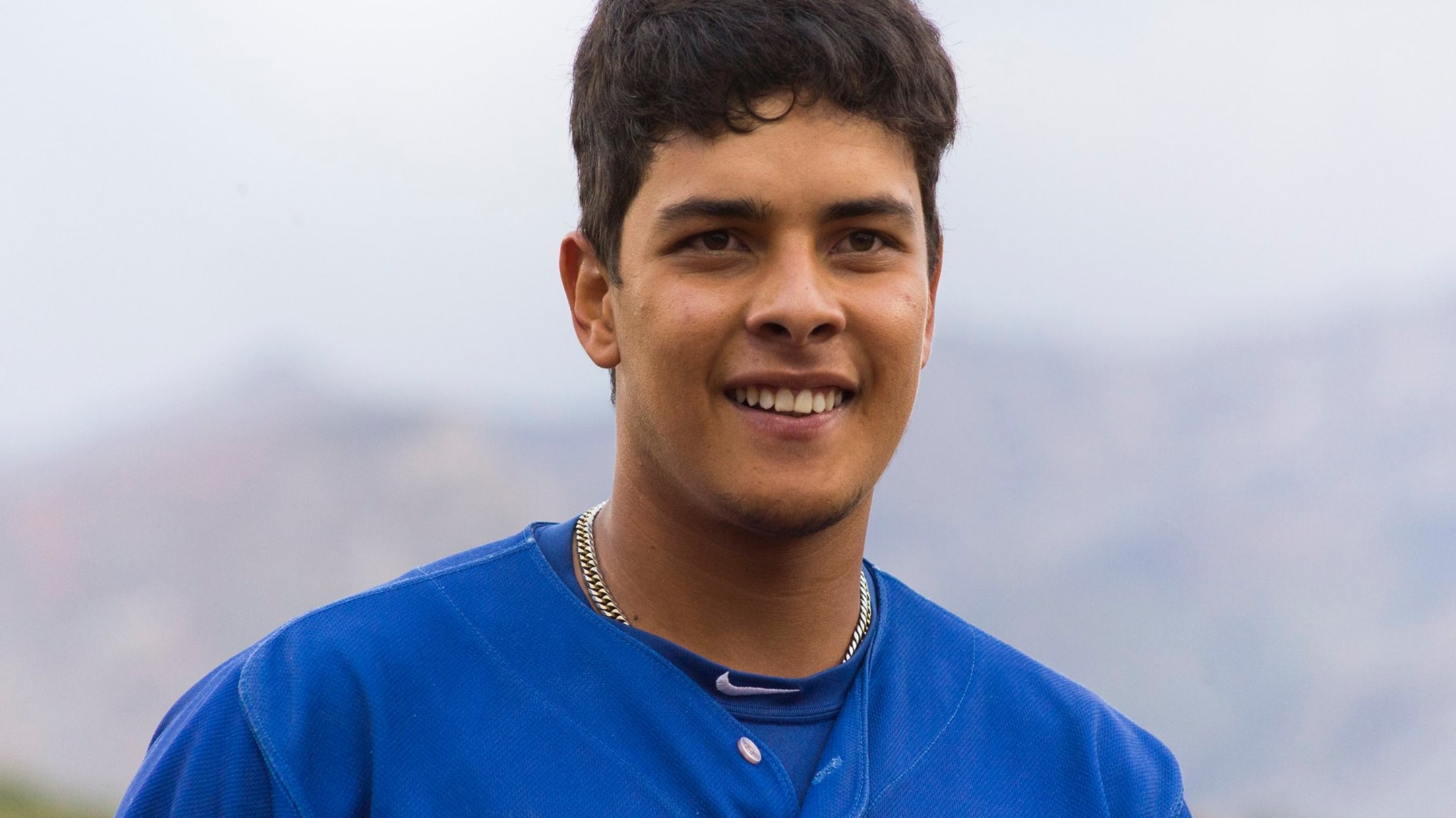 Luis Paz led the offense with a grand slam and five RBI (Kevin Johnson)
Edwin Uceta pitched a 1-2-3 top of the first inning, then saw his offense go to work.After five runs in the first and seven in the fourth, the Ogden Raptors cruised to a 14-5 win over the visiting Orem Owlz Tuesday night for their first win of the season at
Edwin Uceta pitched a 1-2-3 top of the first inning, then saw his offense go to work.
After five runs in the first and seven in the fourth, the Ogden Raptors cruised to a 14-5 win over the visiting Orem Owlz Tuesday night for their first win of the season at Lindquist Field.
Moises Perez started the bottom of the first with a double high off of Raptor Ridge. Reigning Pioneer League Player of the Week Cristian Santana knocked him in with a single. Romer Cuadrado, Hendrik Clementina and Luis Paz all singled in the frame, and Nick Yarnall finished it off with a two-run base hit.
The lead was cut to one when Orem knocked Uceta out of the game with a four-run fourth, but the Raptors broke the game wide open in the home half.
Three singles and three walks put the first six men on base, with three scoring. The bases were loaded with one out when Paz stepped up, and he crushed a ball over the right-center field fence - the second-straight game the Raptors had hit a grand slam.
Santana capped off his 3-for-4 night with a solo shot in the fifth, his league-leading fourth home run on the campaign, and Paz came across again in the sixth after a double.
Uceta, Austin French, Jeremiah Muhammad and Kam Uter pitched well in shutting the Owlz offense down to the fewest runs they have scored in a game this year - the previous low was seven in the second game of the season.
Wednesday will see another edition of "Ugly Outfit Wednesdays", with prizes such as Raptors shirts and caps and a $100 gift card being awarded to fans wearing their worst.
Thirsty Thursday features $2 12-ounce domestic cans and draft beers along with half-price fountain drinks. On "Free Tee Fridays", the first 300 fans will receive a Raptors T-shirt - every Friday home game features a new design!
Saturday and Sunday are Bank of Utah nights 1 and 2, where showing a Bank of Utah debit or credit card at the ticket office gets you four free general admission tickets! Saturday is also Date Night - you buy your ticket and the Raptors will pay for your date's ticket. Wear your favorite casual Hawaiian clothing for Aloha Sundays; the players will be in brand-new Hawaiian jerseys of their own. Also, kids 12 and under get into the park completely FREE for every Sunday home game.
The last game of the homestand, Monday, July 3, is the first Mini-Monday of 2017. Every Monday home game, the Raptors will give away 500 mini bobblehead dolls featuring former Raptors/Ogden baseball ambassadors!