Early Offense, Stellar Pitching Key in Fireflies 6-2 Win
Columbia takes the first pair from Myrtle Beach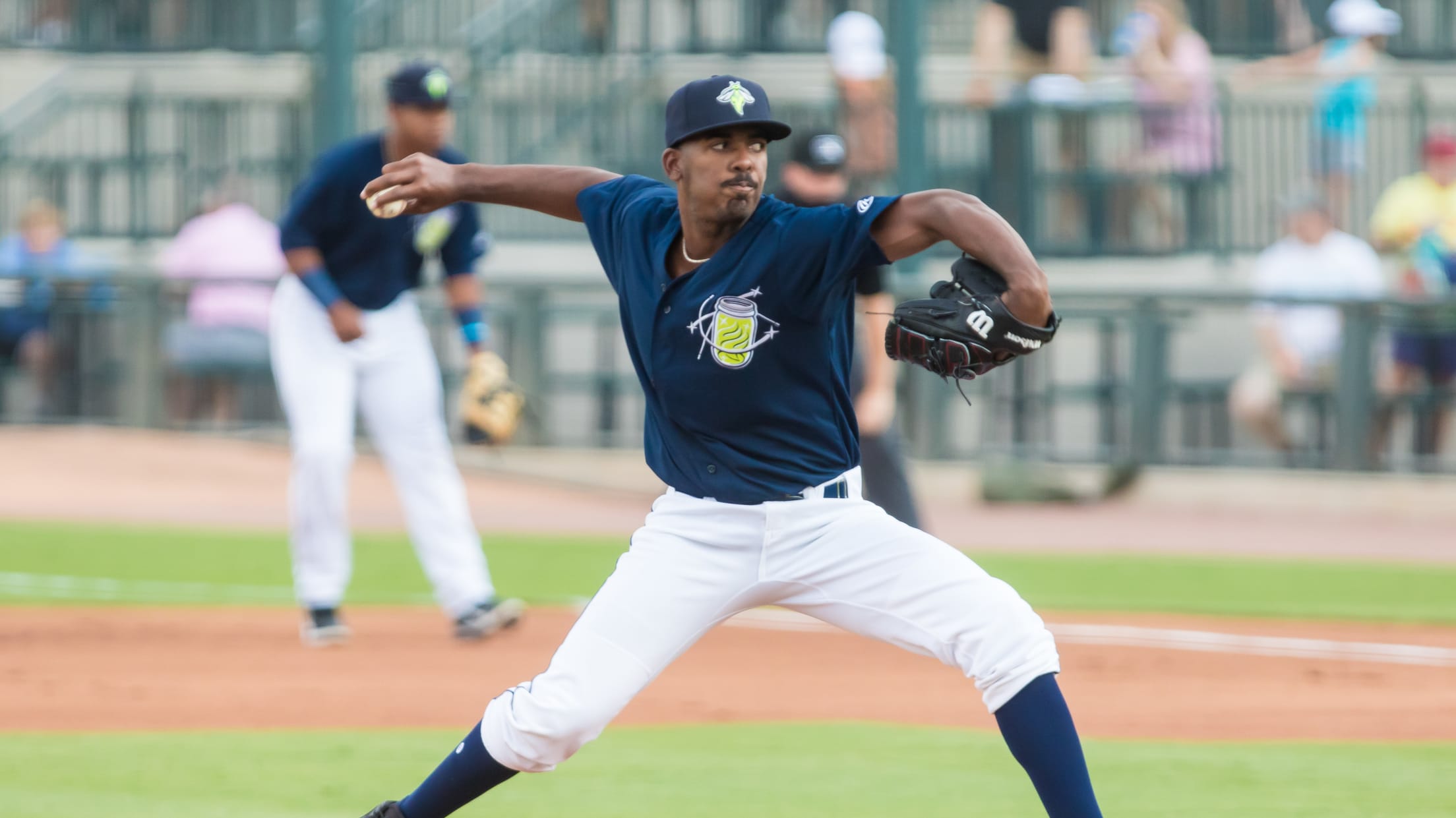 COLUMBIA, S.C. – The Columbia Fireflies offense utilized five errors from Myrtle Beach to score five unearned runs to vault over the Pelicans 6-2 Wednesday evening at TicketReturn.com Field at Pelicans Ballpark. Adrian Alcantara (W, 2-2) notched the longest outing for a Fireflies (17-9) starter this season. A five-inning appearance
COLUMBIA, S.C. – The Columbia Fireflies offense utilized five errors from Myrtle Beach to score five unearned runs to vault over the Pelicans 6-2 Wednesday evening at TicketReturn.com Field at Pelicans Ballpark.
Adrian Alcantara (W, 2-2) notched the longest outing for a Fireflies (17-9) starter this season. A five-inning appearance that included nine punchouts, also tied for a Fireflies' single-game high. The righty allowed just three baserunners on a hit and two walks before handing the ball to Cruz Noriega (S, 1). The reliever allowed two runs (one earned) over four innings to earn his first save of the season, the fourth of his career.
The offense got started early once again. Juan Carlos Negret broke things open with a two-run homer off Pelicans' (13-13) starter Manuel Espinoza (L, 1-3) in the second. Later in the frame, Diego Hernandez looped a sacrifice fly to left to score Omar Hernandez to increase the Fireflies lead to 3-0.
Columbia didn't stop there. They utilized a handful of errors from Myrtle Beach to score five unearned runs on the evening and three of those came in the fourth. Herard Gonzalez got things rolling, reaching off a fielding error from left fielder Matt Mervis. Diego Hernandez came around to score. After that, Darryl Collins roped a base knock into right to plate Gonzalez before Maikel Garcia laced a double to the alley to score Collins and score the Fireflies final run, increasing the lead to 6-0.
After the two-bagger in the fourth, Garcia has collected a hit in eight consecutive games and has hit his way on the basepaths in 16 of his last 17 games dating back to May 11. During his current eight-game streak, he is 16-34 (.471).
Thursday marks the third game in this six-game set between Columbia and Myrtle Beach. Brooks Conrad gives righty Delvin Capellan (1-1, 3.38 ERA) the nod and Myrtle Beach has yet to announce a starter.
After two weeks on the road, the Fireflies will return home Tuesday, June 15 to start a six-game set with the Augusta GreenJackets. At that point, Columbia will play 12 games in 13 days at Segra Park that will include two fireworks shows, two t-shirt giveaways and much more. For tickets visit FirefliesTickets.com.