Early runs for TinCaps doom Lugs again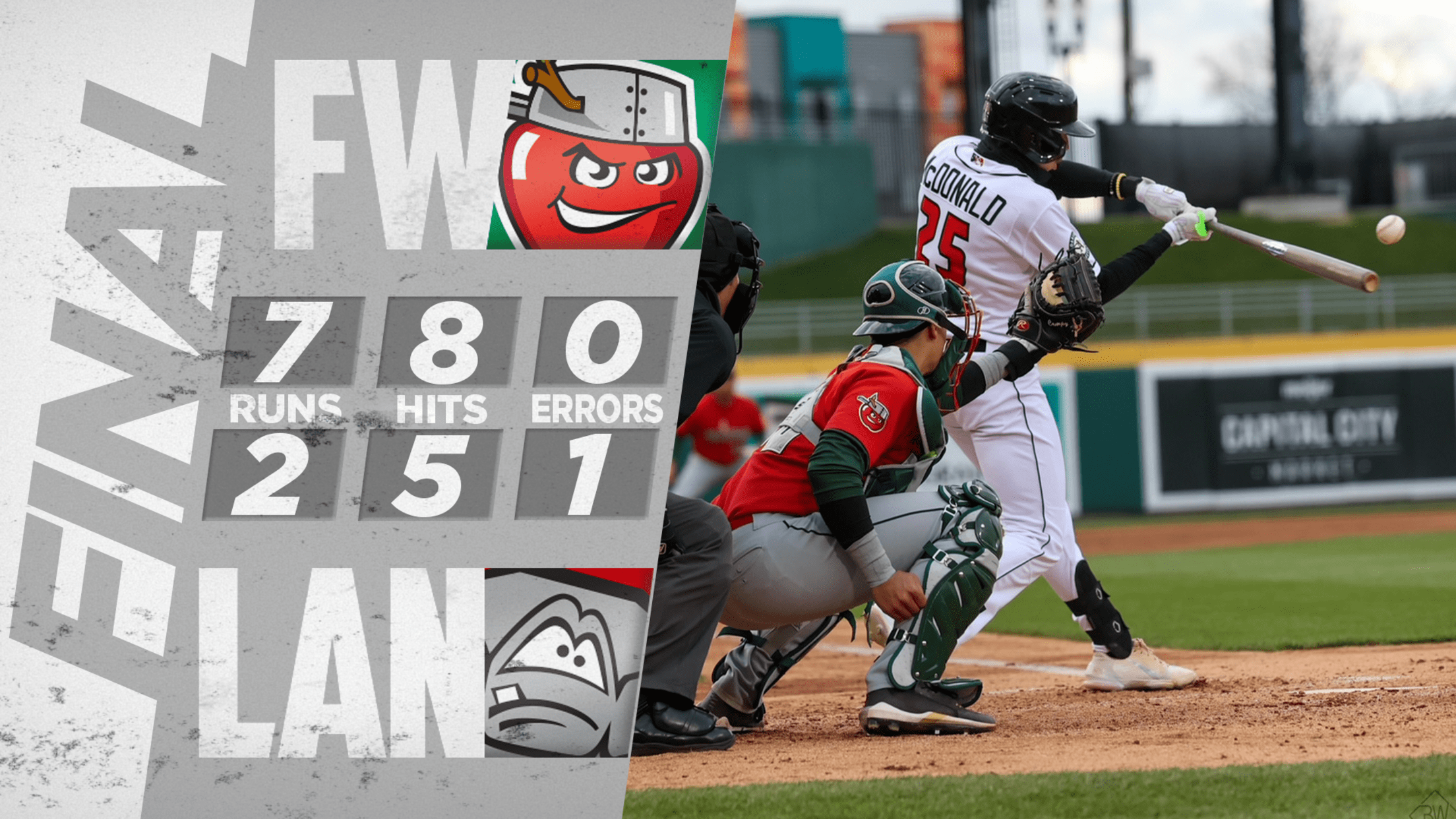 LANSING, Mich. – On an extremely windy Friday night The Lansing Lugnuts (23-38) for a third time in this series gave up multiple first inning runs to the Fort Wayne TinCaps (25-36), and could never catch up in a 7-2 defeat. RHP Joey Estes started the game for Lansing and
LANSING, Mich. – On an extremely windy Friday night The Lansing Lugnuts *(23-38) for a third time in this series gave up multiple first inning runs to the *Fort *Wayne TinCaps *(25-36), and could never catch up in a 7-2 defeat.
RHP *Joey Estes *started the game for Lansing and gave up a walk and then a home run to Robert Hassell III and within two batters it was 2-0. For Estes, it was the eighth home run he has allowed this year. The TinCaps would get one more run in the second inning against him with the assistance of the high winds getting Jack Stronach on base with a pop fly double.
The Lugnuts did get a run in the bottom of the first as Jonny Butler walked to lead off and then was batted in on a fielder's choice from Jared McDonald. It stayed 3-1 all the way until the sixth inning.
The Lugnuts have struggled against lefty's this year and Noel Vela was the latest challenge as Fort Wayne's starter went seven innings allowing just that first inning run and striking out six.
Lansing had good bullpen work from Daniel Martinez who went two innings and surrendered just one hit. Joe DeMers came in for nearly three innings and ended up allowing four runs with a couple of walks to put the game out of reach. The three-run eighth inning was the eighth multi-run half inning for the TinCaps in this series.
The Lugnuts did get a run back in the bottom of the eighth inning. After a walk to Joshwan Wright, Tyler Soderstrom singled to right scoring right. Soderstrom is second in the Midwest League with 42 runs batted in.
However, that'd be all the Nuts could get. Trayson Kubo came in to get the final four outs, only allowing one hit, while picking up a strikeout.
The Lugnuts have now dropped three of the first four games of this six-game series against Fort Wayne and have lost eight of the first ten meetings with the TinCaps this year, even with all coming in Lansing.
The Nuts continue their 12-game, 13-day stretch against Fort Wayne and Beloit tomorrow at 7:05 p.m for Star Wars Night and there will be LAFCU Fireworks. For more information or to purchase tickets, visit lansinglugnuts.com or call (517) 485-4500.