TinCaps Easter Sunday Deal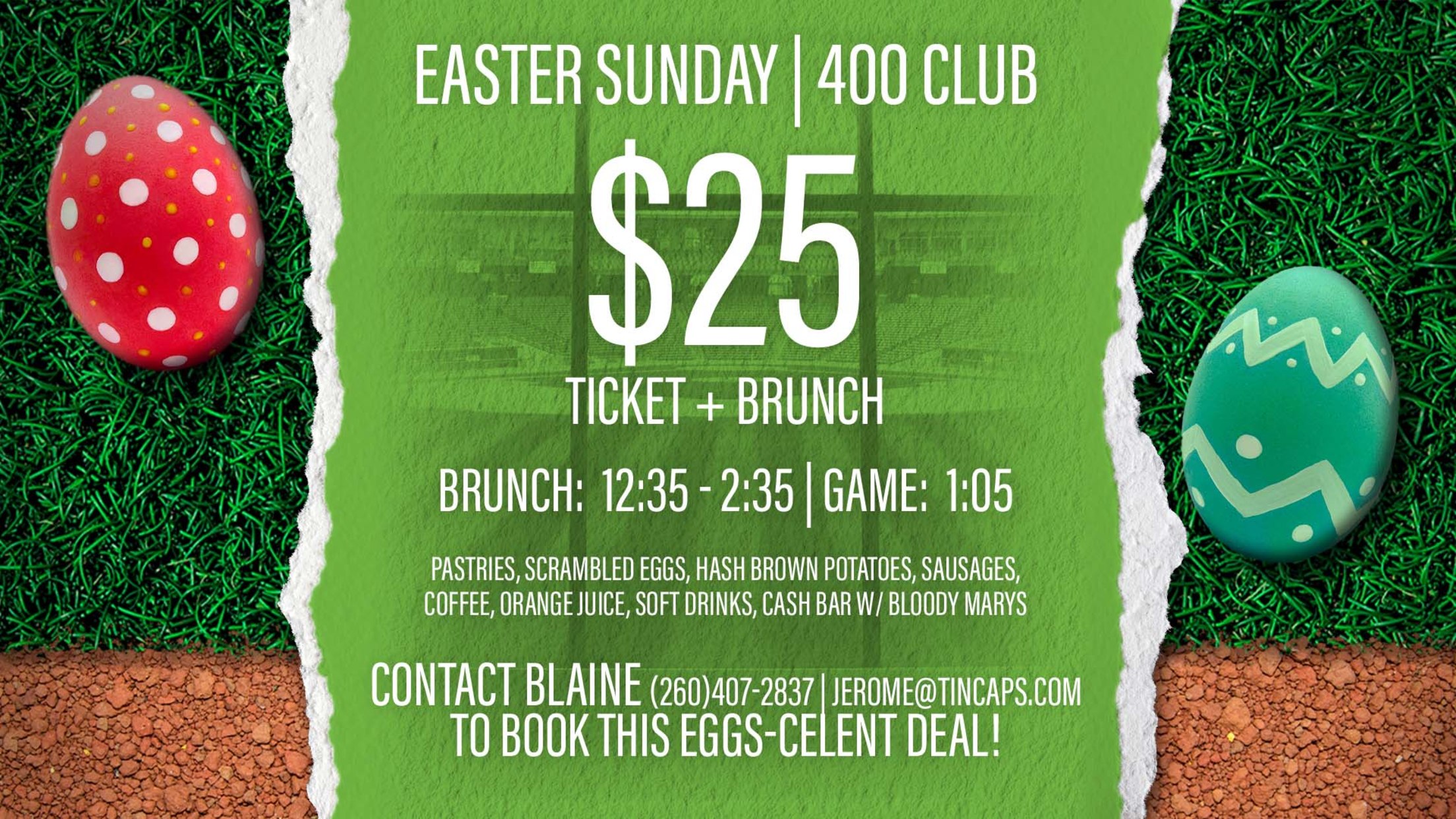 The TinCaps host the South Bend Cubs at Parkview Field on Easter Sunday, April 17 at 1:05 p.m. For this special day, fans have the unique opportunity to purchase a ticket for the ballpark's luxury 400 Club. For $25, this "eggs-celent" deal also includes a brunch provided inside the 400
The TinCaps host the South Bend Cubs at Parkview Field on Easter Sunday, April 17 at 1:05 p.m.
For this special day, fans have the unique opportunity to purchase a ticket for the ballpark's luxury 400 Club. For $25, this "eggs-celent" deal also includes a brunch provided inside the 400 Club. The brunch menu features pastries, scrambled eggs, hash brown potatoes, sausages, coffee, orange juice, soft drinks, and a cash bar with bloody mary cocktails.
With questions, contact TinCaps Assistant Ticketing Director Blaine Jerome at 260-407-2837 or [email protected].
Note: This is the only game this season that individual tickets will be available to purchase for the 400 Club. Otherwise, the 400 Club is exclusively booked in advance by groups of 20 or more fans. The one-of-its-kind 400 Club features both a large, climate-controlled indoor area, as well as a private outdoor patio. The suite is built directly atop the center-field fence, making it the only luxury area in all of professional baseball that also doubles as the batter's eye. Fans in the 400 Club get a spectacular view of the field and experience. Click here for the 2022 TinCaps Hospitality Guide for more information.