Eastern Shore Legends: Ducky Detweiler
Wartime big-leaguer played for Federalsburg, Salisbury during 11-year career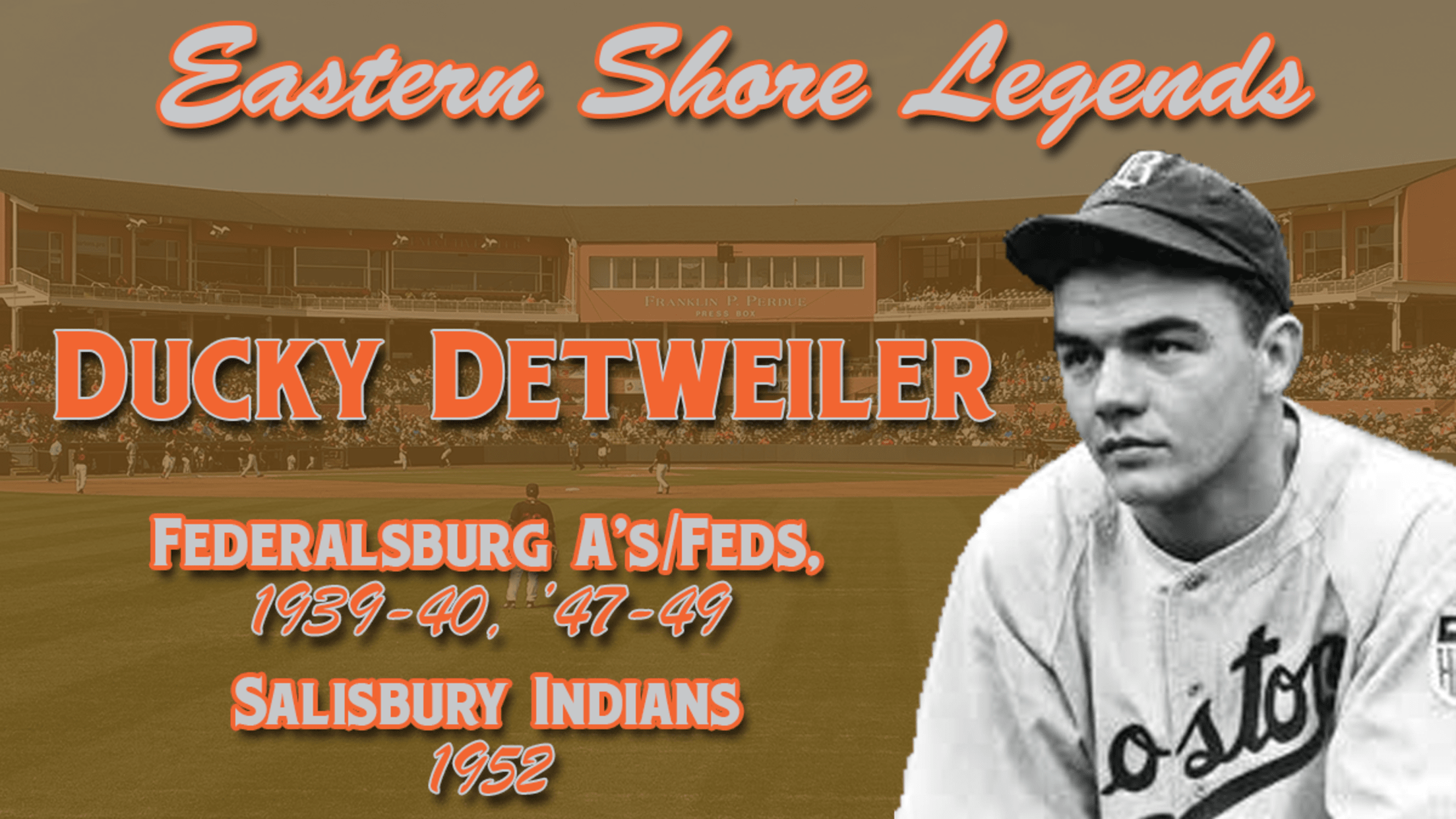 Robert "Ducky" Detweiler played second base and outfield for the Federalsburg Athletics of the Class-D Eastern Shore Baseball League from 1938-39 and 1947-49. During his time representing Caroline County he batted .292 with 10 home runs. Born in Trumbauersville, a small community within Bucks County, Pennsylvania, Detweiler moved to Federalsburg
Robert "Ducky" Detweiler played second base and outfield for the Federalsburg Athletics of the Class-D Eastern Shore Baseball League from 1938-39 and 1947-49. During his time representing Caroline County he batted .292 with 10 home runs.
Born in Trumbauersville, a small community within Bucks County, Pennsylvania, Detweiler moved to Federalsburg following high school. Not content to just play baseball, he was very active around all Federalsburg sporting events, sometimes even as a game official or umpire.
Much like modern minor leaguers, Detweiler bounced around between multiple teams, leagues, and systems. The Philadelphia A's signed him to his first pro contract in 1939, assigning him to his hometown Federalsburg team. He then earned a promotion to the Wilmington Blue Rocks of the Interstate League before transitioning to the Boston Braves system. After spells in the Pennsylvania-Ontario-New York League, Interstate League, and Triple-I League, Detweiler made it up to The Show in late 1942. He played in 12 games for the Braves that September, batting .318 with three extra-base hits and five RBIs.
As it did for so many ballplayers of the World War II era, Uncle Sam put in a call for Detweiler after the 1942 season. When he wasn't active in the Army Medical Corps of the 1301st Service Unit, Detweiler and other baseball teammates created an army baseball team at the New Cumberland Reception Center in Pennsylvania and another team in Alabama called the Camp Siebert Gashouse Gang, one of the top military teams in the South.
Upon his discharge from the armed forces, Detweiler repatriated into baseball within the St. Louis Cardinals system in 1946. He played in 88 games for Triple-A Rochester before returning to the Braves farm; he appeared in 11 games for Triple-A Indianapolis and made one last curtain call in the majors, pinch-hitting for Boston at Wrigley Field in Chicago on June 1.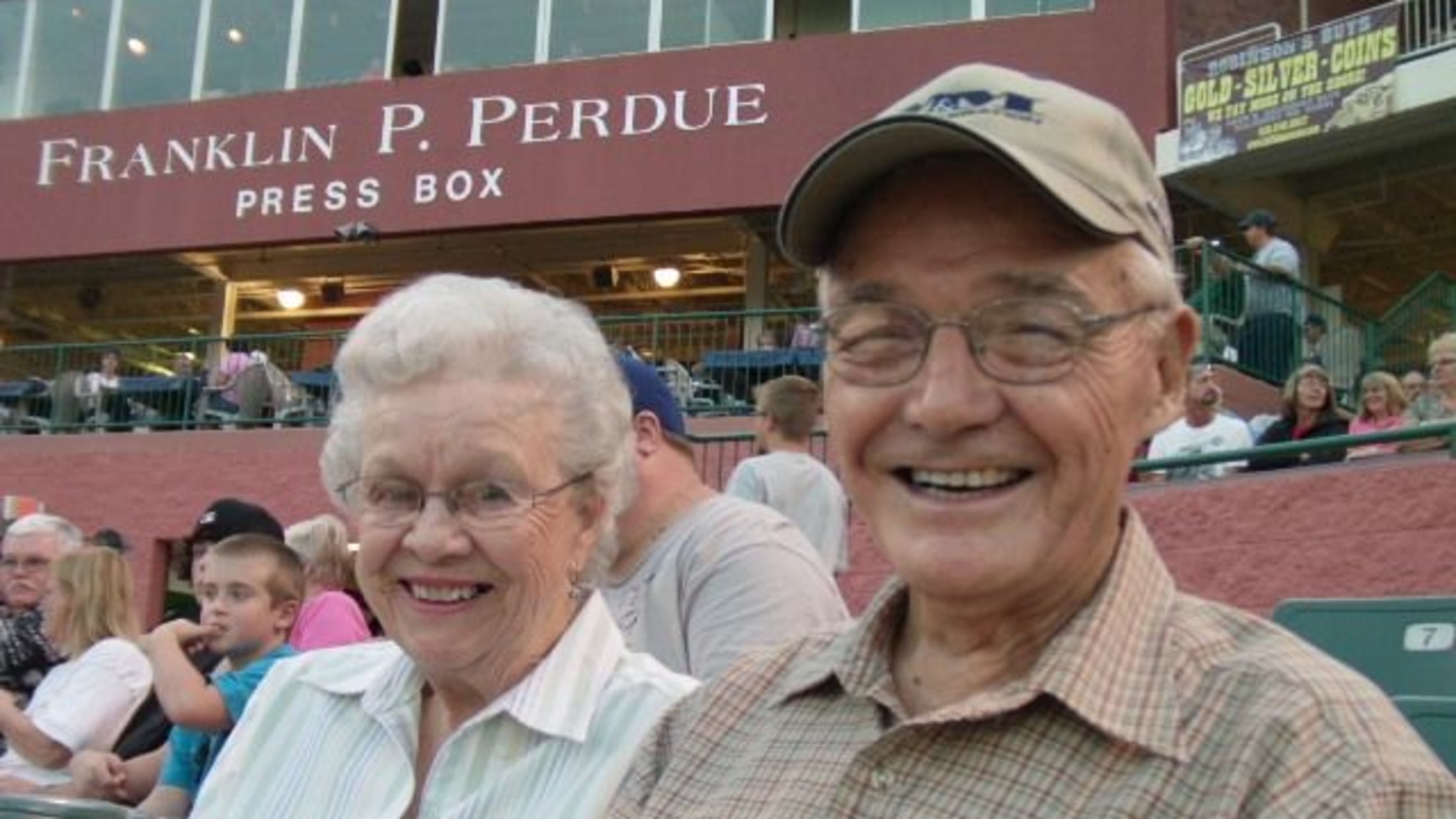 In 1947, Detweiler moved back to the Eastern Shore to both play for and manage the team with which started his professional career. With the new Federalsburg A's in the last iteration of the Eastern Shore League, he hit .344 with 63 home runs in 331 games over three years. Detweiler put in three more seasons of pro ball, finishing off his career in 1952 with the Salisbury Indians of the Interstate League, the last team to play in Salisbury until the Delmarva Shorebirds' arrival in 1996. Detweiler eventually retired from baseball, became a tavern owner for nine years, and then made a career as a mailman for 20 years.
Detweiler was consider a longtime resident of Easton, Maryland. A community-minded citizen, he became heavily involved with several organizations, including the Federalsburg Volunteer Fire Company, Immanuel Lutheran Church in Preston, and American Legion Post #243 in Hurlock. Detweiler always had an appetite for history: he founded the Federalsburg Historical Society, where artifacts from the Eastern Shore Baseball League can be seen, and also took up membership in the Boston Braves Historical Association; the Philadelphia Athletics Historical Society; the Association of Professional Ball Players of America (APBPA); and the MLB Players Alumni.
Ducky Detweiler was inducted into the Eastern Shore Baseball Hall of Fame in 1995 and was a regular fixture at Arthur W. Perdue Stadium when baseball finally returned to Salisbury the next year. He died in Easton on March 13, 2013, at the age of 94. At the time of his death he and his wife Jean had been married for 68 years; Jean passed away in 2015.