Effross And Rucker Blank Lookouts 1-0
Smokies Snap Six-Game Skid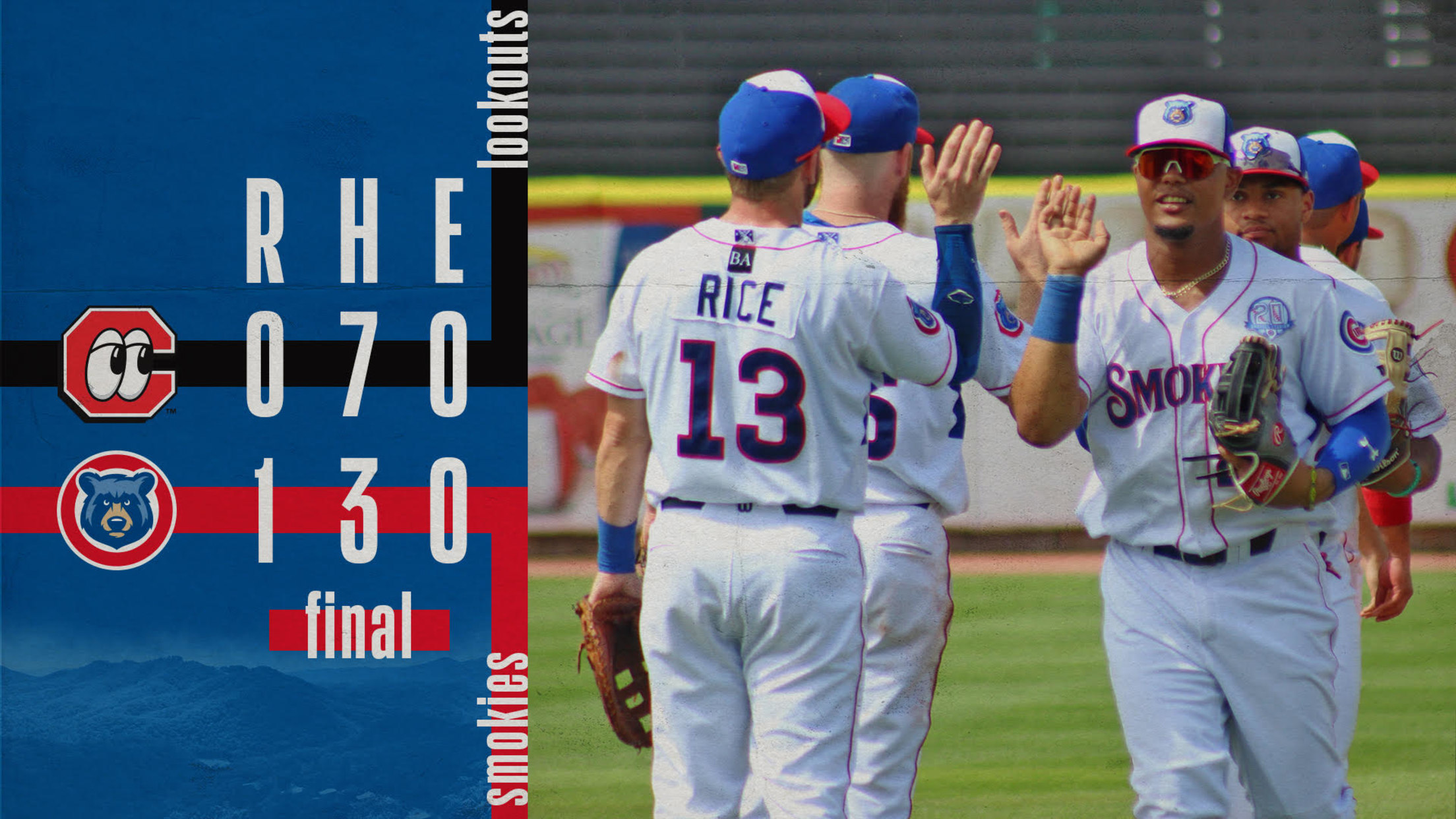 KODAK - Tennessee Smokies (29-33) shut out the Chattanooga Lookouts (34-27) 1-0 Sunday afternoon at Smokies stadium to end their six-game losing streak. In his first start with the Tennessee Smokies RHP Scott Effross (W, 1-2) threw a gem. He tossed a career high five innings and did not allow a
KODAK - Tennessee Smokies (29-33) shut out the Chattanooga Lookouts (34-27) 1-0 Sunday afternoon at Smokies stadium to end their six-game losing streak.
In his first start with the Tennessee Smokies RHP Scott Effross (W, 1-2) threw a gem. He tossed a career high five innings and did not allow a run on just four hits. Effross was given the nod due to LHP Justin Steele being placed on the IL on Friday.
The win for Effross was secured in the bottom of the fifth. Charcer Burks jump-started the inning with a leadoff single into right field. Lookouts' starter LHP Packy Naughton (L, 2-2) then retired the next two Smokies before giving up a game deciding RBI-single to Gioskar Amaya. Naughton finished his night having thrown six innings with only three hits and one run.
Following Effross, the Smokies turned to RHP Michael Rucker (S, 1) to preserve the lead in the sixth. He recorded five strikeouts out of the bullpen and went the rest of the way to record his first save of the year.
In the seventh, the Lookouts applied pressure. With the leadoff runner on, Narciso Crook singled into left-center to put two on with no outs. Chris Okey moved both runners into scoring position with a sacrifice bunt. After a mound visit, Rucker was able to work out of the jam with back-to-back strikeouts.
Game three of the series is Monday night at 7 EDT. RHP Thomas Hatch (2-6, 5.22 ERA) gets the ball for the Smokies, while Chattanooga will start RHP Tony Santillan (2-3, 3.75 ERA). Fans can enjoy $1 hot dogs and $1 12 ounce fountain drinks sponsored by M3 Technology Group.