Eight Straight Wins
Travs make it eight in a row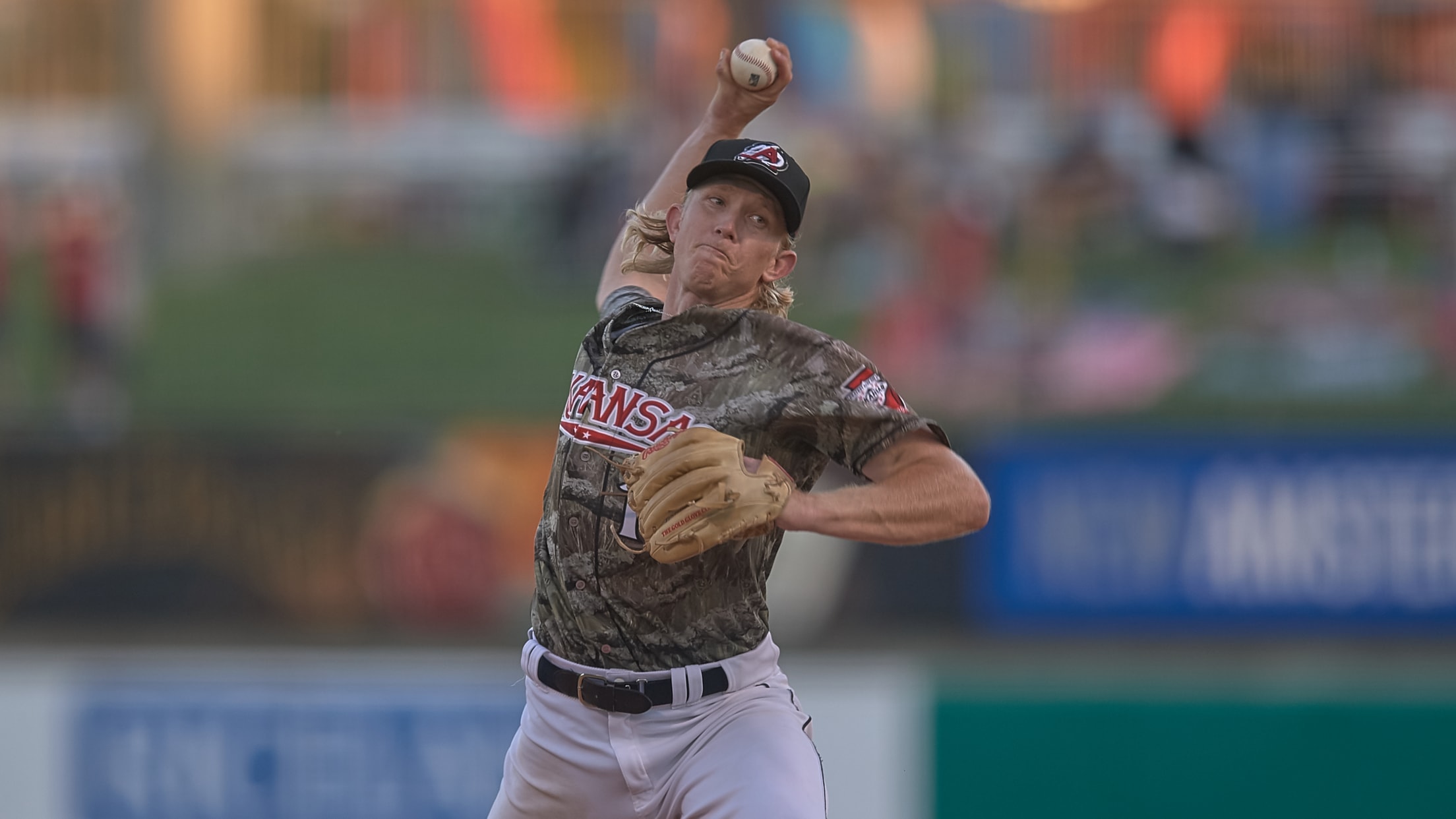 Darren McCaughan fired seven innings and gave up just one run in earning his third win. (Mark Wagner)
North Little Rock, AR-The Arkansas Travelers won their eighth straight game, defeating the Springfield Cardinals 3-1 on Friday night at Dickey-Stephens Park in front of a crowd of 6,718. The win moves the Travs to 31-15 on the season, the best record in all of Double-A, and keeps them 5.5
North Little Rock, AR-The Arkansas Travelers won their eighth straight game, defeating the Springfield Cardinals 3-1 on Friday night at Dickey-Stephens Park in front of a crowd of 6,718. The win moves the Travs to 31-15 on the season, the best record in all of Double-A, and keeps them 5.5 games ahead of Tulsa in the division. Darren McCaughan pitched seven innings of one-run ball allowing just a run on four hits with four strikeouts. He retired the final 13 batters he faced. The defeat was Springfield's eighth straight. Lefty starter Austin Warner pitched well for the Cards but took the loss after being charged with three runs (one earned) in 6.1 innings.
Moments That Mattered
* Evan White singled to open the fourth and then moved to second when the Cardinals made an error on a potential double play ball. White then took third on a fly out to right and scored on a sacrifice fly by Logan Taylor.
* Taylor opened the seventh with a double and scored the go-ahead run on a single to right-center by Joe DeCarlo.
Notable Travs Performances
* RF Jake Fraley: 2-4
* 3B Logan Taylor: 2-2, run, SF, 2B, RBI
* RHP Darren McCaughan: Win, 7 IP, 4 H, R, 4 K
News and Notes
* The 13 straight retired by McCaughan is the longest such streak for a Travs pitcher this season.
* It was the Travs third shortest nine-inning game of the season, lasting just 2:18.
Up Next
The Travs go for a ninth straight win when they host the Cardinals on Saturday night. Right-hander Nabil Crismatt (1-2, 3.41) gets the start against righty Harold Arauz (0-4, 7.71). First pitch is at 6:10 with the first 1,000 fans through the gates getting a 2019 Travs team card set. The game will also be broadcast on the Sports Animal 920, the First Pitch App, TuneIn radio and milb.tv.