Emeralds Score Late to Win Game Four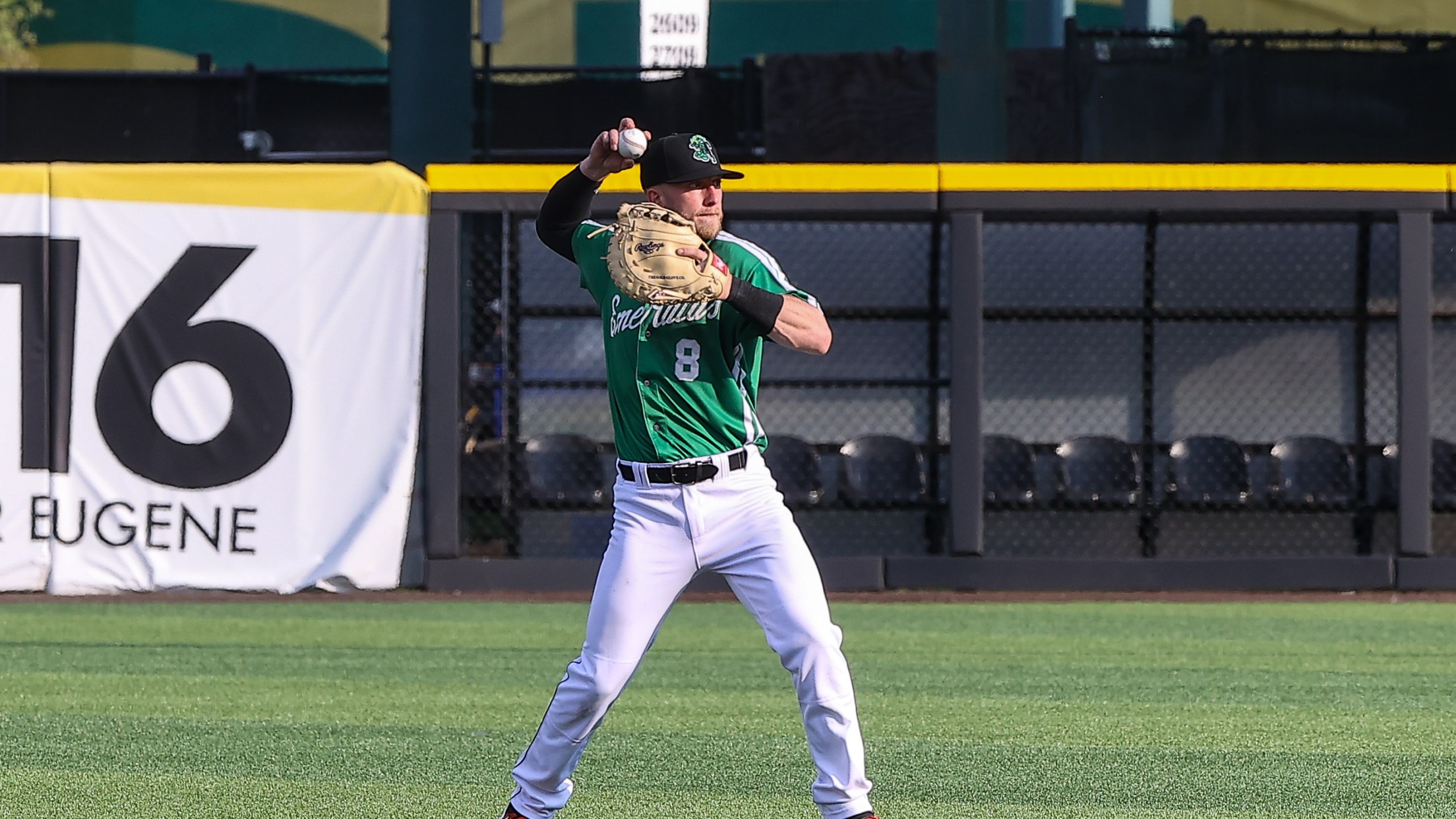 (Gary Breedlove)
The Emeralds answered with four runs in the ninth to come-from-behind two against the Vancouver Canadians 6-4. Eugene attacked the scoreboard first on an RBI single by DH Robert Emery to drive in 3B Jimmy Glowenke 1-0. Vancouver took their first one-run lead in the fifth on a two-RBI double
The Emeralds answered with four runs in the ninth to come-from-behind two against the Vancouver Canadians 6-4.
Eugene attacked the scoreboard first on an RBI single by DH Robert Emery to drive in 3B Jimmy Glowenke 1-0.
Vancouver took their first one-run lead in the fifth on a two-RBI double by DH PK Morris to cash in LF Glenn Santiago and 1B Andres Sosa to make it 2-1.
Half an inning later, 1B Luis Toribio evened up the score on a solo home run for his 21st of the season 2-2.
In the eighth, Vancouver broke the tie on a solo home run by Morris and an RBI sacrifice fly by SS Alex De Jesus to give them their second lead of the game 4-2.
But in the ninth inning, the Emeralds were able to drive in four runs on an RBI single by Glowenke to bring in Toribio, an RBI pinch-hit walk by LF Damon Dues to score RF Jared Dupere, a balk call against RHP Connor Cooke to cash in Glowenke and an RBI sacrifice fly by 2B Hayden Cantrelle to allow Emery to score to give the Emeralds the 6-4 lead.
Emeralds' LHP Juan Sanchez came out in the ninth inning and received his seventh save of the season.
Tomorrow the Emeralds will look for their third-straight series win to close down the regular season as they will have RHP Mason Black on the mound. First pitch at 7:05, 6:50 pregame show on 95.3 The Score.