End of an Era - The World Famous Fifth Third Burger is Retiring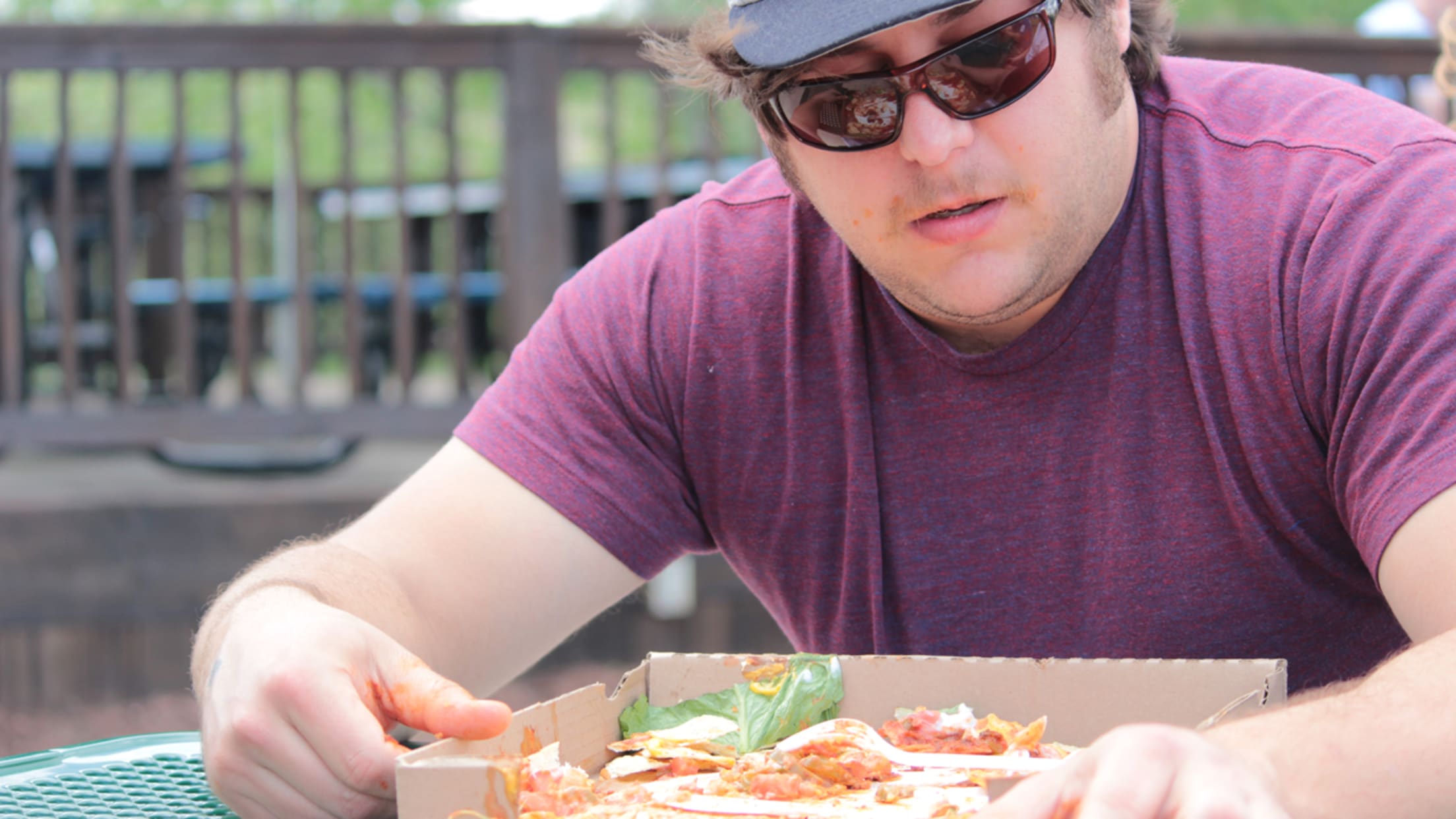 COMSTOCK PARK, MI - The West Michigan Whitecaps are saying goodbye to a legend.After 10 hearty seasons, 12,000 brave challengers and nearly 58 million gut-busting calories, the Fifth Third Burger is calling it a career. The Whitecaps will officially retire the Fifth Third Burger's jersey on Saturday, Sept. 1 during
COMSTOCK PARK, MI - The West Michigan Whitecaps are saying goodbye to a legend.

After 10 hearty seasons, 12,000 brave challengers and nearly 58 million gut-busting calories, the Fifth Third Burger is calling it a career. The Whitecaps will officially retire the Fifth Third Burger's jersey on Saturday, Sept. 1 during their season-ending homestand against the Fort Wayne TinCaps.
Whitecaps Director of Food and Beverage, Matt Timon, is bitter-sweet about the retirement. "It'll be sad to see the burger retire. It's brought us great memories and enjoyment to thousands and thousands of fans. We just have to keep in mind that as long as we have memories of the burger it'll still be around in our hearts."

Introduced prior to the 2009 season, the Fifth Third Burger quickly had media organizations around the world salivating, with its debut garnering coverage from ESPN's "SportsCenter," "The Today Show," Jim Cramer's show "Mad Money" with Darren Rovell and Erin Burnett, and many more. It also was featured on a 2009 episode of the Travel Channel's "Man v. Food" - host Adam Richman devoured the 5-pound sandwich in only 27 minutes - and a 2011 episode of the Food Network's "Unwrapped."

Featuring five 1/3lb. hamburger patties, five slices of American cheese, a cup of chili and generous doses of Fritos, salsa, sour cream, lettuce and tomatoes on a 1-pound bun, the Fifth Third Burger clocked in at 4,800 calories, 300 grams of fat, 744 milligrams of cholesterol and more than 10,000 milligrams of sodium. Despite its intimidating presence at the plate, the Whitecaps sold more than 12,000 Fifth Third Burgers, with more than 500 people consuming the entire thing before the end of the game to complete the "Fifth Third Burger Challenge."

The Fifth Third Burger will eternally live in the hearts and minds (and stomachs) of Whitecaps fans. Its gastrointestinal impact can be seen on this year's menu items Mt. Wing-suvius and the Westsider, and will continue to be an inspiration for baseball fans and foodies alike for years to come.
For fans that dare, this mighty culinary delight can be had at the "Sweet Meats" concession stand at any of the 10 remaining Whitecaps home games this season.
The 'Caps start a seven-game homestand tonight when the Dayton Dragons come to town. For tickets and information on these games and the remainder of the Whitecaps season please visit www.WhitecapsBaseball.com.