English Has a Father's Day to Remember Despite Loss
Hops Head Home for Series with C's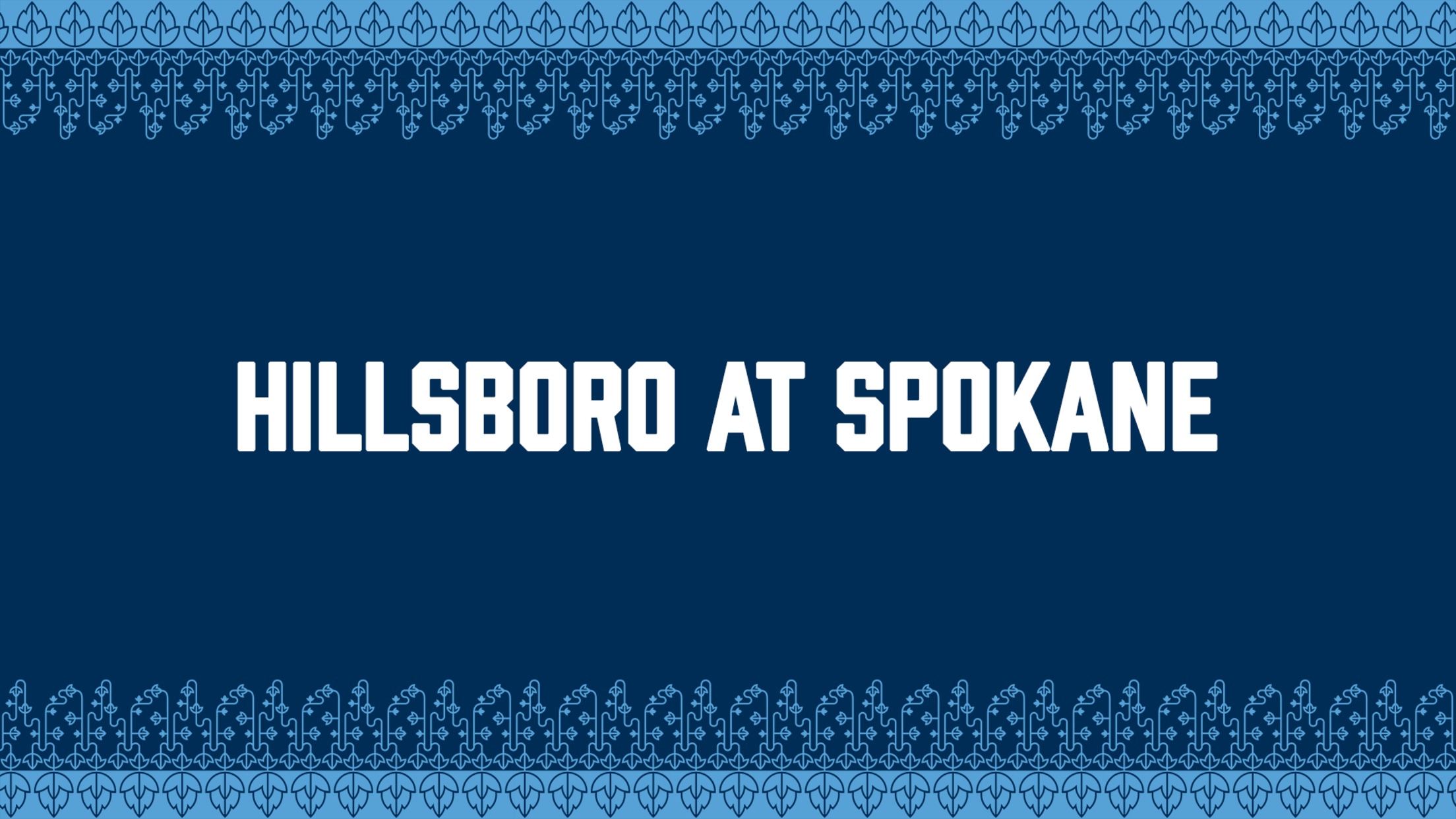 Spokane, WA (June 19, 2022) – Hillsboro had Luke Albright on the bump in the finale against the Indians on Father's Day in Spokane. The second start of the series for Albright went a lot better than the first, as he gave up just two runs on Sunday. Tristin English
Spokane, WA (June 19, 2022) – Hillsboro had Luke Albright on the bump in the finale against the Indians on Father's Day in Spokane. The second start of the series for Albright went a lot better than the first, as he gave up just two runs on Sunday. Tristin English homered, doubled and threw a runner out at the plate on his first Father's Day as a dad. One of the League's top hitters, Drew Romo, had a solo home run in the eighth to secure the Indians' fourth win of the series.
English homered to open the scoring in the second, on a 2-2 pitch from Sam Weatherly. English is now averaging a home run every 22 at-bats, after his sixth blast of the season.
Spokane tied the game in the third, as Zac Veen came through yet again. Veen doubled home a run, his fourth double and 12th RBI against Hillsboro this season.
Lyle Lin rejoined the Hops this week and made an immediate impact, an RBI single to give Hillsboro the lead right back.
In his final inning of the game in the sixth, Albright was one pitch away from getting out of a jam, but walked Grant Lavigne. The next hitter, Julio Carreras, singled to left tying the game at two. Carreras now has a hit in the last five games against Hillsboro. Bobby Ay came out of the Hops bullpen to record the final out of the inning with two runners on base. It was 2-2 after six. Albright lasted 5.2 innings, giving up just two runs, while striking out five.
Hillsboro loaded the bases in the next half inning after the second extra-base hit of the game by English, a single by Del Castillo and walk by Roberts, but they would not score from the threat. Hillsboro was 1-for-10 with runners in scoring position in the game.
In his affiliated professional debut, Fox Semones recorded a hit. Semones and Jarrod Watkins both had hits in their first games with the Hops this series.
Drew Romo gave his team the lead in the eighth inning off Hugh Fisher, a solo home run over the right field short porch, which is just 295 feet.
The Hops outhit the Indians 12-5, but fell 3-2 to Spokane. A.J. Vukovich and Caleb Roberts both recorded three-hit games.
Hillsboro (28-33) will head home to Ron Tonkin Field for a six-game series with Vancouver (28-32). First pitch of the series will be on Tuesday at 7:05, with the pre-game show on Rip City Radio 620 and MiLB.tv starting at 6:50.