Erie Drops Seesaw Battle in Harrisburg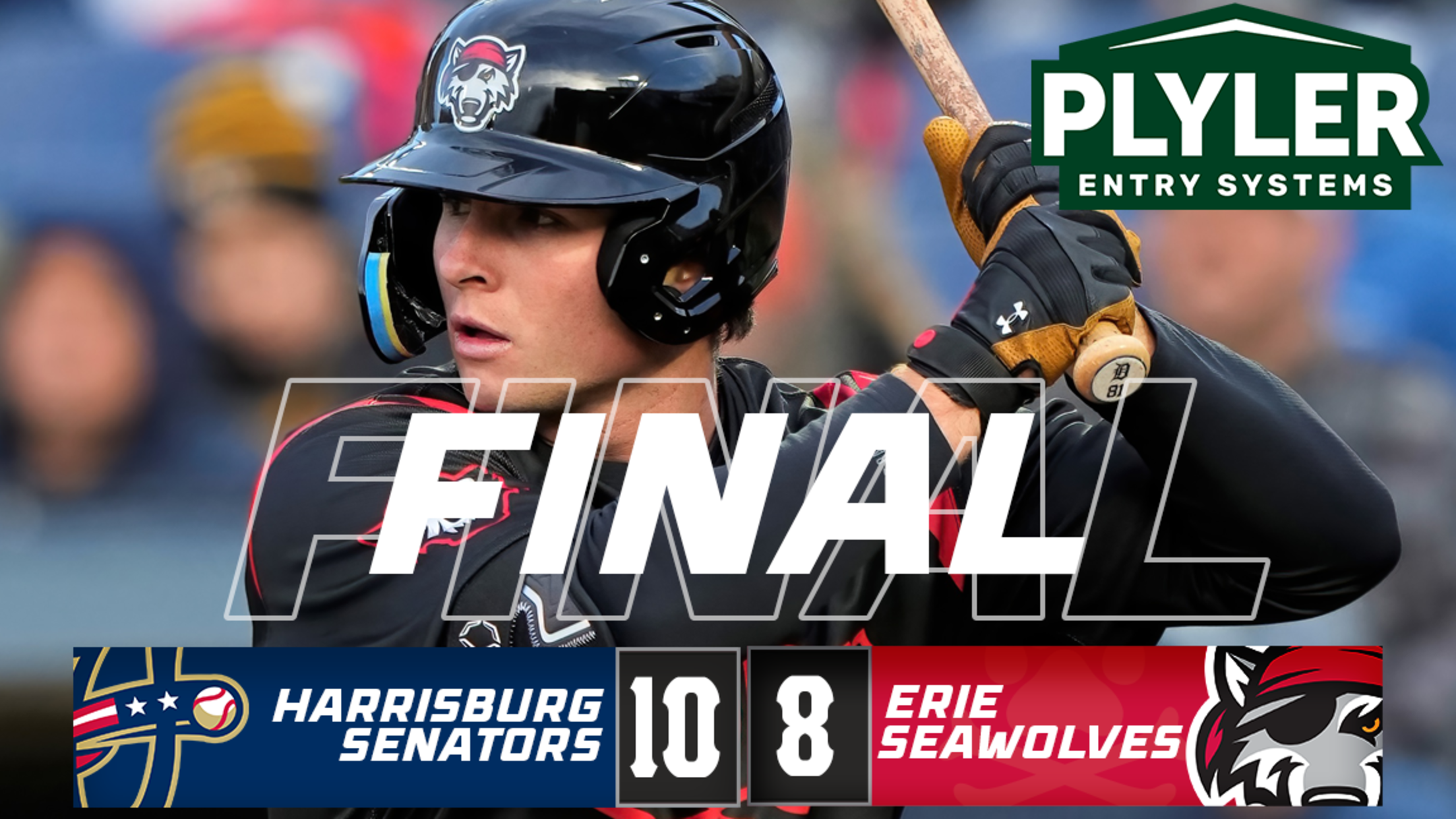 (Mike Godlewski/MiLB.com)
The SeaWolves rallied from a pair of four-run deficits, took a late lead but could not hang on as they dropped the fifth game of a six-game set against the Harrisburg Senators by a 10-8 final on Saturday. Erie took the lead in the top of the first against Senators
The SeaWolves rallied from a pair of four-run deficits, took a late lead but could not hang on as they dropped the fifth game of a six-game set against the Harrisburg Senators by a 10-8 final on Saturday.
Erie took the lead in the top of the first against Senators spot starter Tyler Beck. Trei Cruz led off with a walk and Colt Keith singled putting runners on the corners. A sacrifice fly from Wenceel Perez and an RBI double for Grant Witherspoon gave the SeaWolves a 2-0 lead. The knock for Witherspoon extended his hitting streak to nine straight.
Harrisburg battled back in the bottom of the second against Erie starter Keider Montero. They loaded the bases on three singles from Donovan Casey, Leonel Valera and Jackson Cluff. A bases-loaded balk scored Casey making it 2-1. Harrisburg reloaded the bases on a two-out J.T. Arruda walk. Blake Rutherfored singled home a run, tying the game. Drew Millas followed with a grand slam, giving the Senators a 6-2 lead.
The teams exchanged runs in the fourth. Daniel Cabrera doubled home Diego Rincones, cutting the lead down to three. However, the Senators got the run back in the bottom half when Rutherford walked, stole second and scored on a Millas base hit off of Dario Gardea.
Erie plated a pair in the fifth off of reliever Reid Schaller. Perez led off with a single and Dillon Dingler walked. RBI singes from Jake Holton and Rincones made it a two-run game.
The SeaSolves tied the game in the sixth against reliever Tim Cate. Cruz led off with his second triple of the season. Keith followed and crushed an opposite-field two-run home run, his team-leading eighth and third of the series.
Erie then took the lead against Cate in the seventh. Gage Workman and Rincones started the inning with back-to-back singles. Cabrera brought home Workman on a sacrifice fly for an 8-7 lead.
The lead was short lived as Harrisburg scored three two out runs off of Andrew Magno in the last of the seventh on RBI hits from Arruda and Rutherford. Rutherford finished the night with four hits.
Relievers Evan Lee and Joel Peguero sent down the last nine Erie hitters in order, preserving the win for Harrisburg. Peguero earned his fourth save in as many chances.
Cate (2-2) earned the win despite allowing three runs on four hits with a walk and three strikeouts in 2.1 innings.
Magno (1-1) took the loss allowing three runs on five hits with no walks and three strikeouts in two innings.