Erie Offense Strands 12 in Loss to Somerset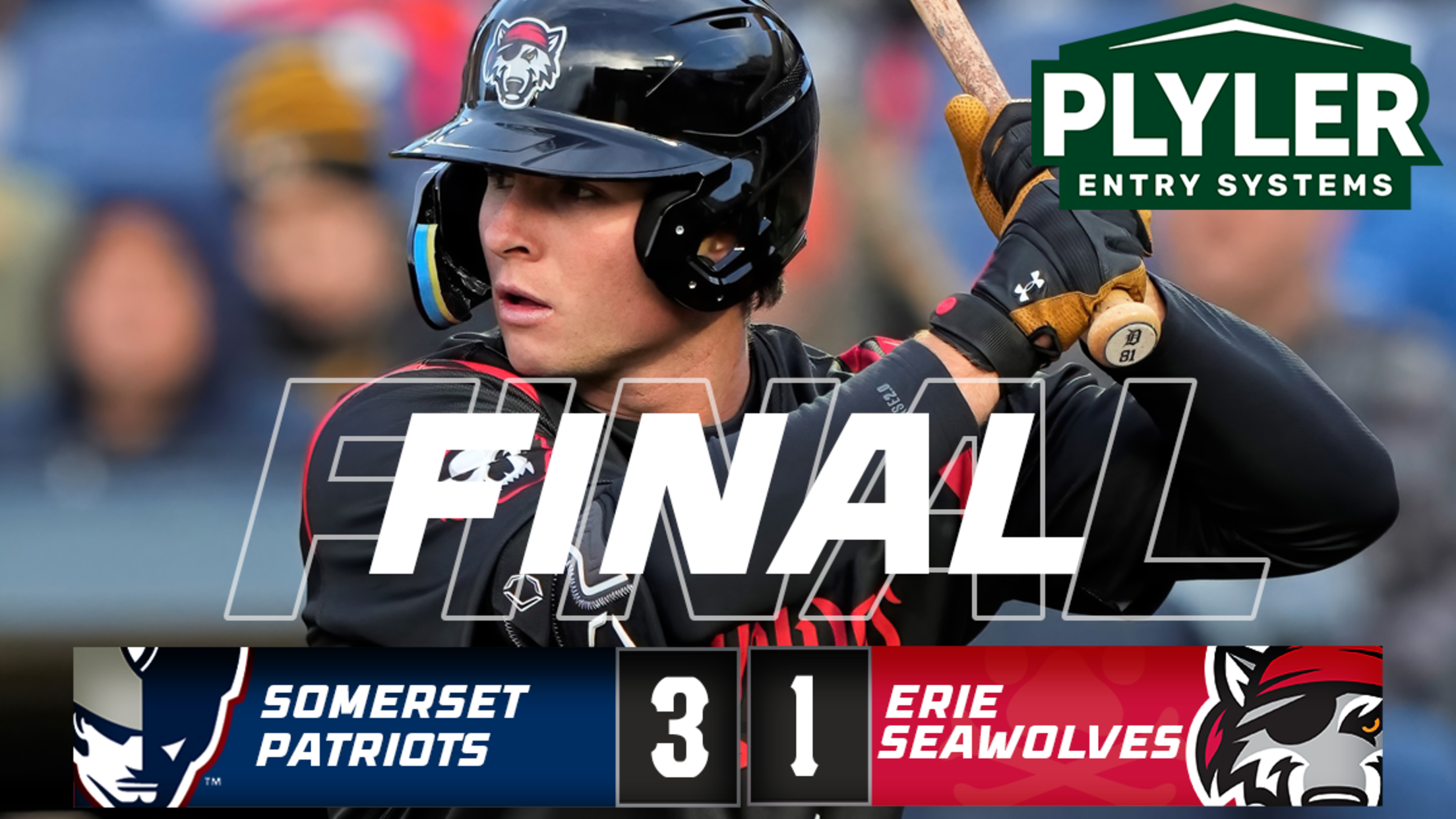 (Mike Godlewski/MiLB.com)
Erie's offense stalled in front of a record-breaking crowd in a 3-1 loss to Somerset on Wednesday. Wilmer Flores and Richard Fitts each matched zeroes through the first five innings of the game. Flores allowed four hits, a walk, and struck out one batter in his first scoreless start since
Erie's offense stalled in front of a record-breaking crowd in a 3-1 loss to Somerset on Wednesday.
Wilmer Flores and Richard Fitts each matched zeroes through the first five innings of the game. Flores allowed four hits, a walk, and struck out one batter in his first scoreless start since April 23rd.
Somerset broke through with an unearned run against reliever RJ Petit in the sixth. Jasson Dominguez had a one-out double and advanced to third on a Trei Cruz error. Jeisson Rosario plated Dominguez on a fielder's choice grounder. Petit (0-1) took the loss.
Fitts sidestepped traffic through his six scoreless frames. Erie had a runner in scoring position in four of the first five innings, including a runner at third with one out in the fifth after Luis Santana's leadoff double. Fitts (2-3) got the win.
Somerset plated two more against Angel De Jesus in the ninth inning. Only one was earned after Ben Malgeri's error turned Max Burt's single into a three-base play. The hit and error scored a run and Burt then scored on a sacrifice fly.
Erie broke up the shutout in the ninth and threatened for more. Santana had his second double off the game and Cruz had a bloop single, bringing Colt Keith to the plate as the tying run. Keith notched an RBI single, his third hit of the game, to put Erie on the board. Steven Jennings coaxed a foul pop out from Andrew Navigato and struck out Julio Rodriguez to end the game. Jennings picked up his first save.
Erie and Somerset played in front of 7,070 fans, a UPMC Park record. The previous high was 7,045 on July 3rd, 2019.
Brant Hurter opposes Clayton Beeter on Thursday at 6:05 p.m.