Erie SeaWolves Announce 2020 Schedule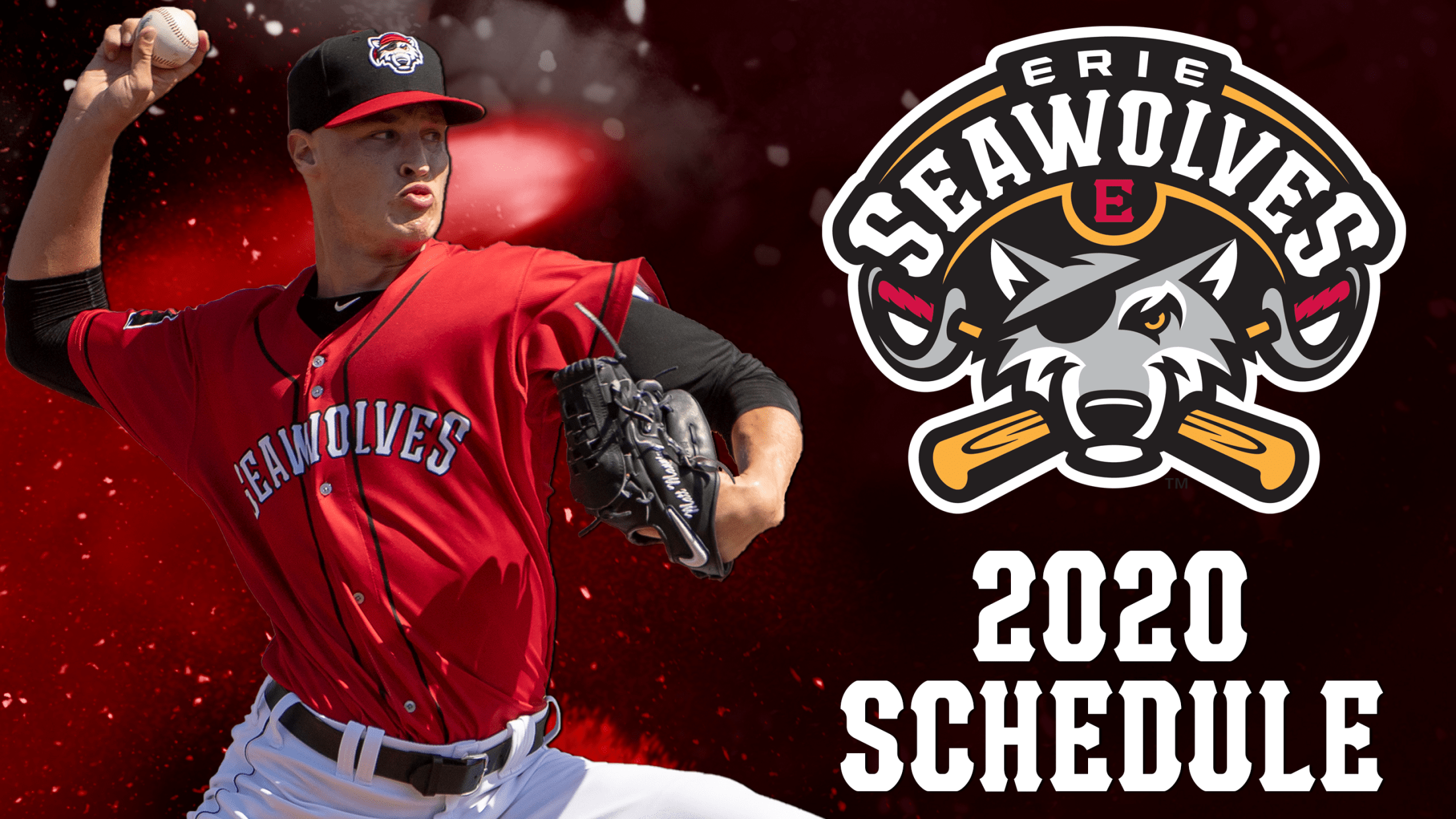 Download the SeaWolves 2020 ScheduleErie SeaWolves, Double-A Affiliate of the Detroit Tigers, today release their 2020 season schedule. The team will open the 2020 season on Thursday, April 9 against the Altoona Curve (Pittsburgh Pirates) at PNG Field. Opening Night, presented by Plyler Entry Systems, is Thursday, April 16 against
Download the SeaWolves 2020 Schedule
Erie SeaWolves, Double-A Affiliate of the Detroit Tigers, today release their 2020 season schedule. The team will open the 2020 season on Thursday, April 9 against the Altoona Curve (Pittsburgh Pirates) at PNG Field. Opening Night, presented by Plyler Entry Systems, is Thursday, April 16 against the Curve at UPMC Park at 6:05 p.m.
The SeaWolves will play 70 home games including 33 weekend dates. The 2020 schedule also features three UPMC Health Plan Education Days (May 6, 12 & 13) which will begin at 10:35 a.m. and two weekday matinee games with 12:05 p.m. start times (June 17 & July 22).
April and May night games in 2019 will once again feature start times of 6:05 p.m. Night games beginning June 9 will be played at 7:05 p.m. All 11 Sunday games begin at 1:35 p.m.
The SeaWolves will host the Double-A affiliate of the Pittsburgh Pirates, the Altoona Curve, for two series at UPMC Park (April 16-19 and May 22-25). The SeaWolves will host the Double-A Affiliate of the Cleveland Indians, the Akron RubberDucks, for three series at UPMC Park (May 11-13, June 19-22 and July 10-12).
Tonight is the SeaWolves' regular season home finale. After the game, fans will enjoy the final Zambelli fireworks show of the season thanks to UPMC Health Plan. Upon exit, fans will receive 2020 magnet schedules courtesy of the Crime Victim Center of Erie County.