Lynchburg's Clement knocks five hits
Indians No. 25 prospect boosts Carolina average to .436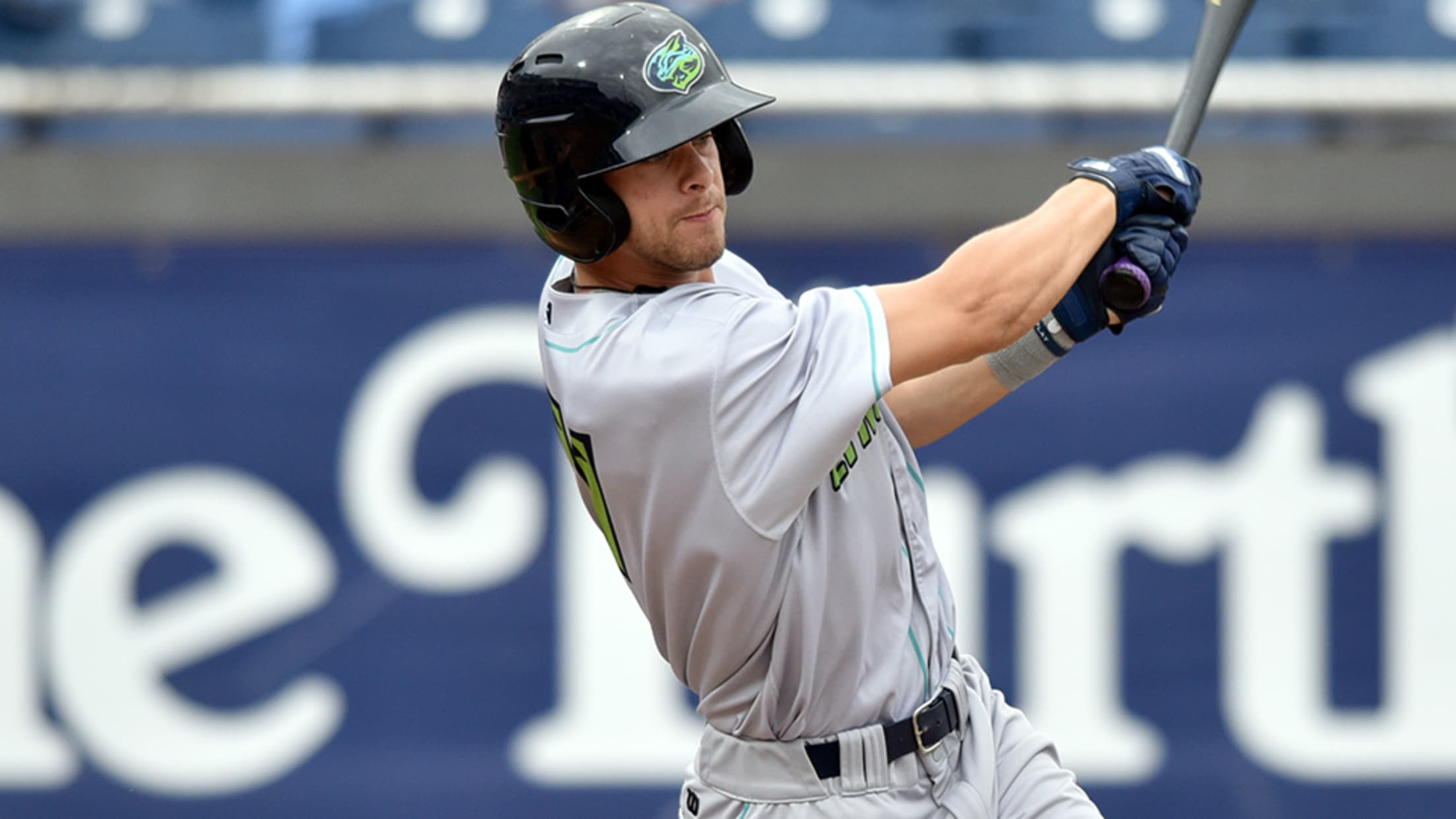 Ernie Clement is batting .292/.360/.369 with 12 stolen bases across two levels in his first full season. (Ken Inness/MiLB.com)
Ernie Clement knew his recent bump to the Carolina League meant he'd be facing sharper pitchers. His simple fix, though easier said than done, was not to let them get too far into the count.The No. 25 Cleveland prospect swung at the first pitch of the game Monday and sparked
Ernie Clement knew his recent bump to the Carolina League meant he'd be facing sharper pitchers. His simple fix, though easier said than done, was not to let them get too far into the count.
The No. 25 Cleveland prospect swung at the first pitch of the game Monday and sparked a six-run first inning, as well as a career night for himself. Clement collected a professional-best five hits while scoring twice as Class A Advanced Lynchburg trounced Frederick, 10-1, at Nymeo Field.
Gameday box score
The 5-for-5 showing bumped the 22-year-old shortstop's average to .463 over 10 games on the circuit. He's reached base safely in every contest since being promoted from Class A Lake County on June 24.
"I've just been keeping it simple, trying to drive it up the middle and find ways to get on," he said. "I've been seeing it really well, just doing what I can to keep it simple and get on in any way I can. I know I can do more damage early and not late in the count, because the pitchers are so good."
Clement has led off for the Hillcats since his second game with the club, and he said he feels confident and comfortable in that spot. The 2017 fourth-rounder caught the first pitch of the game by right-hander Cristian Alvarado on the inside edge and sent a line drive to left field for a single. Then 28th-ranked Indians prospect Mitch Longo knocked him in with a line-drive double to center.
"When I can get going like that and be aggressive at the top of the lineup, it puts pressure on them," Clement said. "That's huge, any time I can get on [in] the first at-bat of the game. My coaches told me right when I got here to just be me, and that's being aggressive and hopping on pitchers' mistakes."
The University of Virginia product poked a grounder through the right side to open the second inning. Longo doubled again to move Clement to third and he trotted home on Li-Jen Chu's sacrifice fly. The next inning, after Dillon Persinger knocked a two-run homer over the wall in center, Clement lined a double to left. He roped a single to right in the sixth and to center in the eighth to cap his five-hit night.
"I think it can lead to decent short-term confidence, but I need to keep doing my thing and put in the work," he said. "I'm here just trying to learn. I've got a great coaching staff and awesome [teammates] who have been here before. I want to soak it all in and learn, just take things one day at a time and get better each and every day. This is a great opportunity for me."
Lynchburg recorded five home runs in the win, including three in the first by No. 11 Cleveland prospect Conner Capel, Trenton Brooks and Anthony Miller. Brooks added a solo shot in the ninth and tallied three RBIs.
Eli Morgan (5-2) allowed a run on four hits striking out four without walking anyone over six innings.
Nathan Brown is a contributor to MiLB.com. Follow him on Twitter @NathanBrownNYC.